Overview
Overall, we really liked CARCHEX. We rated them number one among resellers and second overall. They were outranked by Endurance, which is an administrator and really performed head and shoulders above any of the competition. Nonetheless, CARCHEX did well in our eyes, and would make a good and reliable option for your extended auto warranty purchase. They're a bigger company and have been in the business for over 19 years, and have built a solid reputation in that time. And they lived up to that reputation. They offer good coverage and good payment plans, and we found them to be friendly and easy to deal with. Their biggest cons, however, are that they are a reseller (meaning they don't administer claims directly) and that their plans did cost a bit more than those of many companies we tested out.
Company Accolades
COMPANY FACTS
Headquarter Location:
118 Shawan Road, Suite 210 Baltimore, MD 21030
KEY FEATURES
30-day money back guarantee
Reseller working with several different providers
Accepted by most dealerships and any certified mechanic
Well-established, large company in business for over 19 years
BENEFITS
24/7 roadside assistance
Payment plans up to 18 months
Plans are transferable if you sell your car
Wide variety of providers means more selection, more options to fit specific needs
Easy purchasing process
DOWNFALLS
Confusing car rental reimbursements
More expensive than some competitors
Claims and cancellation processes could be smoother
Expert Review
CARCHEX impressed in some key ways. As a provider, we've ranked it second overall, based on ease of use, competent service, and high quality of coverage. They're a reseller, meaning they don't administer their own claims, but rather sell coverage from other companies who then handle claims if and when you have an issue with your vehicle. That said, as resellers go, they were our favorite. They're a large company, they've been around longer than most of their competitors, and it shows. In fact, despite an overall preference for administrators, we decided to rank them second overall, because CARCHEX simply gave us the feeling that we were in good, competent hands from beginning to end. 
They have, by far, the most plan selection of any of the companies we tested. This is because they're a reseller that works with several extended auto warranty administrators, rather than just one, so they have multiple options at every level. They were also more transparent than many of their competitors: They have a variety of sample contracts and car model-specific data sheets posted publicly on their website, and when you get a quote over the phone, they send you a link to it so you can return to and access the quote if you want to review it before making a purchase. That was something we really liked – it felt like, as much as anyone in the greater insurance industry could, they worked to live up to their 'no haggle,' customer-first promises. 
The downside of their no haggle promise is that you, well, can't haggle with them. In the end, the quote we received from them was about $1,000 more than the quote we received for the same car (a 2013 four-door BMW 328xi with 45,000 miles) and same top tier of coverage at Endurance. Nonetheless, we found everyone we dealt with at CARCHEX to be helpful, friendly, and forthcoming. There were no high pressure tactics, and anything we did need was quickly and easily handled by phone. 
Like many of their competitors, CARCHEX offers roadside assistance and towing – in this particular case, towing up to 100 miles. They have payment plans stretched out up to 18 months, which is a little less than some of their competitors, but relatively reasonable. And their plans are transferable or eligible for pro-rated refunds, which we found to be a big plus. Transferable plans can be passed on if you sell your car and can add resale value, and a pro-rated refund option means you don't pay for more of the service than you actually were able to make use of.
The claims process seemed fairly simple – you can file online or by phone, and they pay the mechanic directly. That said, experiences will vary depending on which administrator you use since, again, CARCHEX basically functions as a middle man, selling you coverage but not dealing with claims directly. The plan we went with was provided by American Auto Shield, which happens to be the same administrator used by CarShield, for better or worse. Cancellation was a bit of a challenge – like Endurance, you have to send in a letter stating your intention to cancel. But, once we did that, it all went fairly smoothly. And we were able (thankfully) to make use of their 30-day money back guarantee.
OVERALL IMPRESSION
Top to bottom, we had a pretty smooth, positive experience with CARCHEX. It's not the plan we decided to stick with long term, but it was our second choice out of all the plans we tried. We liked their friendliness and professionalism, their transparency, and their wide array of options to cover just about any vehicle. We didn't like their price tag, and have found that we generally prefer administrators, where you work with the same company for claims and benefits as you do when dealing with coverage. CARCHEX doesn't have an app or social media presence, but their website and member platform (though slightly confusing at times) both have a ton of information.
Initial Call
When we first called in, we spoke with a sales representative named Eric McNey. He was very nice, very communicative, and didn't put pressure on us to buy on the spot. Instead, we were emailed a link to our quote after that initial call. Our first, general impression would be that, with roughly 20 years in the business, they've had time to settle in and become a little less frantic for sales than some newer competitors. They seem, at least from the outside, to know what they're doing and have a business model that doesn't require high-pressure, fast-paced sales.
After that first call, we received some basic follow-up emails, but nothing crazy. We neither felt inundated nor totally forgotten. They weren't necessarily the most informative emails, but they certainly weren't bothersome.
Purchase
Once we called back, it was very easy to purchase. This was something we really liked and found to be true of any contact we made with them. They had a system in place, it was smooth and easy, and we felt taken care of – never pushed, never forgotten or dismissed. They were easily able to find our quote, then took our credit card information over the phone and charged it in the moment. No complicated billing process, no getting transferred around, just smooth.
Here are the details of the plan we ended up trying out from CARCHEX: 
Titanium Plus plan provided by American Auto Shield (their top tier)

5-year or 100,000 miles exclusionary warranty

30-day waiting period

18 month payment plan

First month's payment as down payment with a 30-day money back guarantee

Deductible: $200

No trip interruption

Rental car reimbursement: $40/day (but based on auto shop labor hours)

Transferable or pro-rated refund

Everything covered except wear and tear
Membership
While coverage in general was pretty even across the board from company to company, we did find that the Titanium Plus package came with some nice benefits that were not always offered by competitors. Titanium Plus includes lockout and winching services, tire repairs and replacements up to a lifetime value of $500, and fuel delivery and battery jumping. On the flip side, this was one of the few contracts we received with no trip inference reimbursements to speak of. And the rental car issue we've mentioned, but let's dig in a little more.
Essentially, most extended auto warranties offer rental car reimbursements when your car is in the shop. That way, you're not left car-less when a problem happens. Those reimbursements are typically $30 or $40 but can be as much as $75 per day, with some companies setting a limit on the number of days they'll reimburse you for. CARCHEX also offers a rental car reimbursement in the case of a breakdown or other issue, but their system isn't based on the number of days your car is in the shop. Rather, they base how much they'll reimburse you on the number of hours of labor your car needs, according to the auto shop that's fixing it. So you're approved for $40 if the car needs 4 hours of labor, and then another $40 for each additional 8 hours of labor it requires. Which means, rather than a flat guaranteed daily rate, you may not know how much you'll be reimbursed for your rental car until after the work on your car is done and the rental car is returned. This also means that you'll definitely be paying the full price of your rental car out of pocket up front and then requesting reimbursement later.
While it seems like a small thing – $40 per day or not – since many issues an extended auto warranty might cover could require your car to be out of commission for a while, it's worth considering that process.
Claims
Claims are definitely where this recommendation gets very slightly more hairy when considered in relation to our top administrator picks. CARCHEX works with at least 10 different administrators, and while the company claims they're all top-notch, it's hard to imagine that the process and experience won't vary dependant on which you get. And their website makes it feel like filing a claim (which we didn't need to actually do while testing, fortunately) may be a tad complicated, since they have fingers in so many different pots. For one, they seem to have neglected to include the phone number for American Auto Shield on their list of administrator phone numbers on their public website. Now, we had other ways of getting the right number, but that could've been frustrating in a pinch.
That said, again, we didn't have any bad experiences with them, so maybe it is all sunshine and lollipops. And American Auto Shield, at the very least, seemed competent and responsive in all of our dealings with them, both via CARCHEX and CarShield. But that would be our one word of caution. 
In short, we'd recommend any intrepid potential buyer consider researching each of the administrators individually before making a final selection, should they be seriously considering CARCHEX.
Cancellation
Lastly, the cancellation process with CARCHEX could have been slightly smoother, but was not massively bothersome. Rather than putting you through the rigamarole of bargaining to see if you'll stay for a lower price (again, haggle free service), they simply require that you mail in a signed letter to cancel. It's old school and not the most fun you can have on a Tuesday, but in the grand scheme of things, we weren't deeply inconvenienced by it. And they did honor the 30-day money back guarantee without issue, so overall, the cancellation process went as smoothly as it could, all things considered.

Fidelity Warranty Services (FWS) provides extended car warranty plans that are accepted at 6,000+ repair centers. FWS's products and programs can be purchased through more than 3,800 dealers nationwide.
42+ Years Of Experience
Friendly Customer Service
3,800+ Dealers Nationwide

Zurich offers a wide selection of products that can help you maintain and repair your car, truck, motorcycle or powersports vehicle. However, it is only available through certain dealerships. Zurich warranty may help protect your vehicle from...
Read More
Online Claims Filing System
Friendly Customer Service
Accepted by most dealerships and any certified mechanic, will work with any local mechanic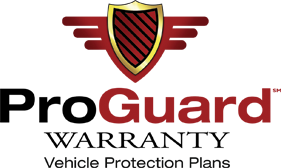 ProGuard offers an expansive menu of new and pre-owned vehicle protection plans through their nationwide network of dealer partners. The company was chosen by Pep Boys as a preferred vehicle service contract provider.
Accepted by most dealerships and any certified mechanic, will work with any local mechanic
Endorsed by the Independent Automobile Dealer Associations
Day one coverage