If you consider yourself an automobile enthusiast, you are likely passionate about anything car-related, including luxury brands. Perhaps you appreciate the charm and originality of a classic BMW, the detailed designs of Mercedes-Benz, or the sleek style of a Porsche. But admiring a prestigious brand is different from owning one.
When buying a luxury car, you understand it comes with a higher price tag, including repairs being much more expensive than standard brands. In fact, replacing one component could end up costing thousands of dollars without a warranty in place. Therefore, investing in a solid vehicle service contract to protect you from high maintenance costs is critical to luxury car ownership.
Before your factory coverage term ends and you face an expensive repair bill, check out our top 3 vehicle warranty picks for luxury cars. Finding the best extended luxury car warranty for you could save you a lot of money on future breakdown expenses, which can quickly add up.
Top 3 Luxury Car Extended Warranty Picks
#1 Endurance
At Extended Auto Warranty, our job is to provide overall ratings for the best car warranty companies in the business. And according to our extensive research, Endurance tops them all. As one of the nation's largest auto protection plan providers, Endurance has helped millions of drivers with unexpected auto repairs since launching in 2006.
The Supreme Plan–Highline Extension
In January 2022, Endurance added breakdown protection for luxury car brands like Audi, BMW, Mercedes-Benz, Land Rover, and more. Under the Endurance Supreme vehicle service contract (VSC), car owners of eligible luxury vehicles from some of the more popular luxury automakers can now apply for reliable breakdown coverage through the "Highline" extension. The plan covers a long list of components, including:
Air Conditioning
Brakes
Drive axle
Electrical
Engine
And when you invest in a policy from Endurance, you also get extra benefits like:
24/7 roadside assistance
Rental car reimbursement
Trip interruption services
You can get coverage pricing here.
Worry-Free Direct Service
Another perk is that Endurance is the direct service provider, which means its team manages all contracts and claims with zero middle-man involvement. But what does this mean for you? According to the online customer reviews, getting a quote or filing a claim through Endurance is a breeze. You can even check in on its status, call for roadside assistance and more through the Endurance mobile app that's available on both the Google Play and the Apple app store. Payment plans are also flexible, providing customers with interest-free 12-, 18-, or 24-month terms. You also get to choose your own ASE Certified mechanic for repairs, letting you get the help you need wherever you need it. Additionally, for a small fee, Endurance customers can also get extra benefits in the form of Endurance Elite Benefits, including things like tire replacements/repairs, collision discounts, key fob replacements, and total loss protection (up to $1,000).
Service Contract Pricing
Since everyone's circumstances are different, the best way to determine how much an Endurance Supreme plan with the Highline extension would cost you is to request a free quote. However, while most people spend between $2,600–$4,500 on their contracts, you'll likely be on the higher end of that range as a luxury car owner, so expect to pay more than someone who drives a Honda or Mitsubishi.
#2 CarShield
Our second choice, CarShield, opened its business in 2005 as an independent vehicle service contract (VSC) provider. Currently, the company offers service plans with flexible payment options and monthly contracts. Services agreements cover new and used cars and range from basic to comprehensive. CarShield also provides month-to-month plans, so eligible applicants can pay a monthly fee and keep their coverage for the life of their vehicle.
However, the company is not a direct service provider. American Auto Shield handles claims instead, which makes CarShield a reseller. So, before a mechanic completes any work, a claim must receive pre-approval. Still, CarShield pays mechanics directly, so you don't have to worry about fronting the costs and waiting for reimbursement.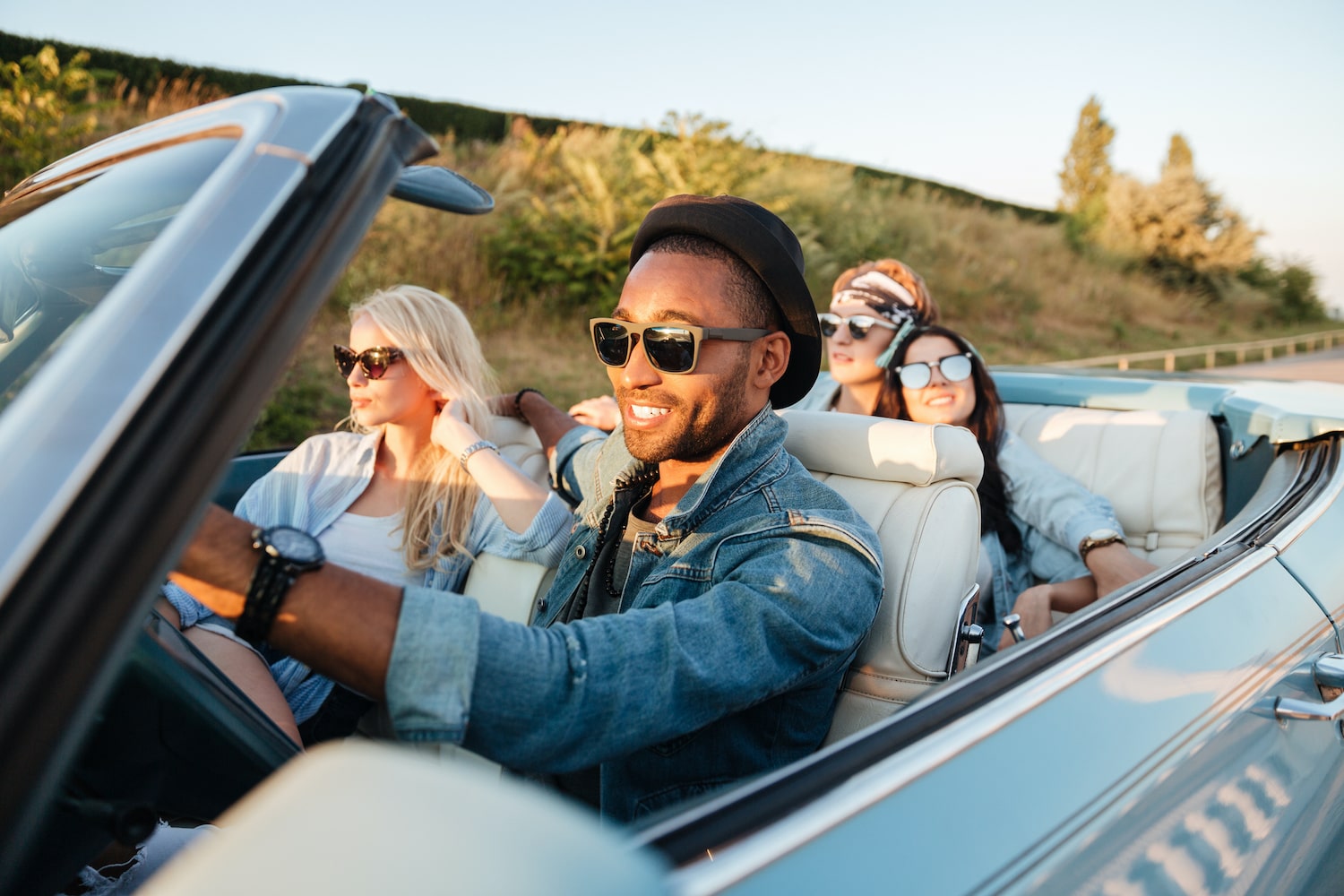 GET AN EXTENDED WARRANTY FOR YOUR CAR!
Want to protect yourself from pricey auto repairs?
Let us help you find the right extended car warranty company and coverage plan for your vehicle!
Get Pricing
The Aluminum Plan
CarShield is a great option to explore for a standard vehicle service contract; however, it also supplies warranties for high-mileage vehicles (up to 300,000) and luxury cars. In fact, it has designed a basic powertrain policy for premium cars with more elaborate electronic systems. Under the "Aluminum" plan, buyers receive coverage for several components/parts, including:
Cooling system
Electrical
Steering
Air conditioning
Suspension
Brakes
Electronic high-tech
Fuel system
Turbocharger/Supercharger
Audio Center
Besides paying for covered repairs, CarShield also includes several perks, like:
Emergency roadside assistance
Rental car reimbursement up to $40/day
Trip interruption reimbursement
Website and Mobile App Access
One of the greatest conveniences of being a CarShield customer is having access to its mobile app and user-friendly website. Users can view their contracts and claims and request roadside assistance through the app, which has a 3.7 Apple App Store rating. Rental car discounts are also available only to app users. Not a fan of apps? No problem! CarShield's site is easy to use, and sample contracts for every plan are readily available for you to review.
Service Contract Pricing
Because CarShield is a reseller, the prices are slightly higher, allowing the company to serve as a middle-man. Still, the month-to-month contract option and generous benefits make it a worthwhile company to consider. As always, we suggest reaching out to a CarShield customer service representative for a quote to better understand how much it would cost you to buy a contract.
#3 Olive
Although Olive has been in business since 2000, its founders launched an online warranty company in 2020 to support consumers who prefer a digital alternative. Contracts are subscription-based, so you can cancel anytime. Additionally, the coverage you get with the plan you buy kicks in the day you buy it because the company doesn't require a waiting period. You also don't have to show proof of inspection for pre-existing conditions. However, Olive does not cover pre-existing conditions. So if your car has one, you are ineligible for any warranty plan.
The Complete Care Plan
Olive offers three breakdown coverage plans, including one for luxury car owners. The Complete Care plan gives customers comprehensive bumper-to-bumper protection for several components, be it the backup assist camera or transmission control module. In fact, Olive covers so much that the company lists the exclusions because there's less to document. Exclusions include:
Oil and filter changes
Windshield wipers
Tires
Brake pads
Hoses and belts
Environmental damage
Unlike other VSC providers, Olive's list of perks is not extensive. Still, customers receive towing and rental car reimbursement to ease the aggravation of an unexpected breakdown. Should your car have a roadside issue, the company will cover up to $100 per breakdown for towing and up to $35 per day for 5 days for car rental reimbursements.
Online Access Advantage
Getting a quote and filing a claim is effortless with Olive. Because the company's purpose is to provide affordable repair plans that their customers can manage 100% online, you don't have to worry about a prolonged response time. Even updating your vehicle information or adding a second car is simplified because of the website's ease of use.
Service Contract Pricing
Olive has three deductible choices: $100, $250, and $500. Each time you file a claim and Olive approves it, you will pay your deductible amount so your auto shop can complete the repair. The deductible you choose also affects the cost of your plan. If your deductible is higher, your monthly payment will be lower, and vice versa. Concerning overall policy cost, your specific circumstances will determine the price of a policy. However, getting a quote from Olive will give you a clearer picture of what you'll have to pay.
Find the Best Luxury Car Extended Warranty for You
Investing in a vehicle service contract is a wise choice when you want to protect yourself from expensive repairs. But deciding on the best luxury car extended warranty for you will depend on several variables. Take your time to explore your options and get quotes from the companies you are most comfortable investing in to help care for your car. For more information on our top 3 luxury car warranty programs and rating system, check out our website here.