Facing an unexpected car problem on the road can be a scary experience for both seasoned and novice drivers. In addition to being away from your home, not immediately understanding the cause of a breakdown can further exacerbate an already stressful situation. But with a little brainstorming and preparation beforehand, you can help promote safety and ease any stress you might have if your car has a breakdown while driving. Consider the following steps you can take to keep you and your passages safe on the road.
Stay Calm and React Accordingly
As soon as you notice a problem with your vehicle while driving, remove your foot from the gas pedal and start to assess the situation. However, do not slam on the brakes. Instead, evaluate whether you can safely move to the side of the road.
If your vehicle is blocking traffic and you cannot pull over, turn on your 4-way flashers immediately. But if you can move off the road, engage your right turn signal and slowly pull over after checking your mirrors. Remember, 4-way flashers can disable turn signals, so only turn them on when you can't get to the side of the road. You don't want to confuse the other drivers around you and cause an accident.
Make Your Car Visible
Drawing attention to yourself so that other drivers see you long before reaching your car is critical to keeping you safe on the road during a breakdown. Once you can park the vehicle, turn the wheels away from the road and turn off the engine. This way, it won't roll into traffic if someone hits it from behind.
Do not get out of the car if you are on a busy road unless the engine is smoking or you can see flames. Instead, keep your 4-way flashers on and turn on the interior lights to illuminate the inside, especially if it's dark out. Additionally, keep your seatbelt on and lock your car doors.
If you are on the side of the road and it is safe to leave the vehicle, double-check your surroundings first and then use the passenger side door to exit the car. Locate any emergency items that you store in your car, like reflective triangles or flares, and place them about 10 and 20 feet away to light up the road around your vehicle. You can even lift the hood and tie something to your radio antenna to signal to other drivers something is wrong.
Call For Help
Minor car problems, like fixing flat tires or getting gas, are things you can potentially tackle independently. But before you do, you need to ensure you can walk safely away from traffic before doing anything. Still, seeking professional help when you don't know what's wrong or how to fix a problem may be the best option. This is especially important when you cannot move your vehicle off the road. If this is the case, you might do one of the following depending on the circumstances:
Contact your roadside assistance provider
Call a tow truck
Dial 9-1-1
Ask a passerby to call the police
Walking in the dark or along a busy road or interstate is not advisable, nor is leaving your vehicle in a storm. Always stay with your car unless you can safely walk away to get help nearby.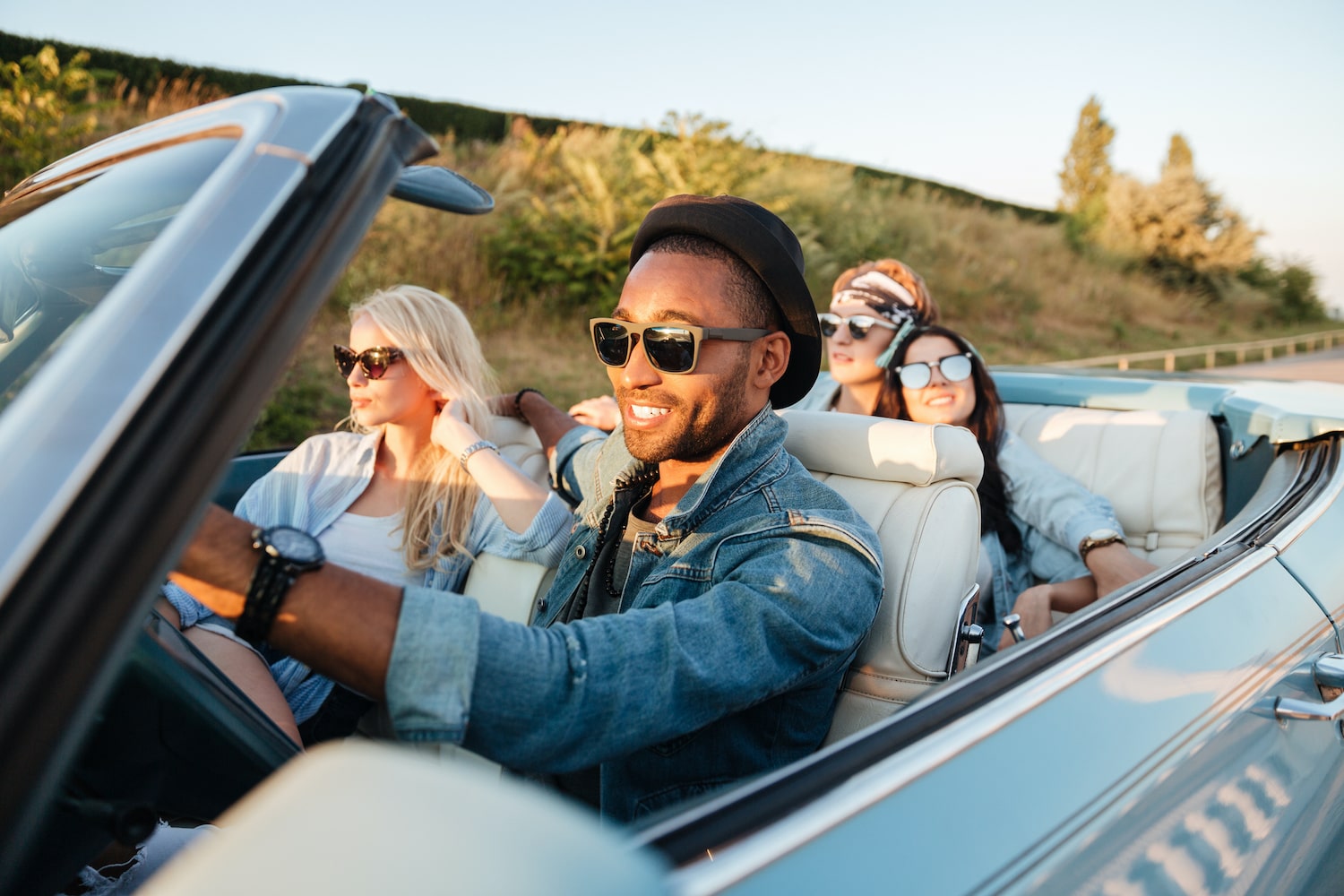 GET AN EXTENDED WARRANTY FOR YOUR CAR!
Want to protect yourself from pricey auto repairs?
Let us help you find the right extended car warranty company and coverage plan for your vehicle!
Get Pricing
Prepare Ahead of Time
Car emergencies can happen anytime, anywhere. The key is to prepare as best as you can before they occur. One way to do this is by storing a few essential items in your vehicle. Examples include:
Jumper cables
Spare tire
Tire jack and tire iron
First aid kit
Flashlight at batteries
Blankets and coats
Reflector triangle and/or flares
Prepackaged food items and water
Another way is being proactive with preventative maintenance and sticking to a routine maintenance schedule. The idea is to fix small problems before they become giant, expensive headaches. Types of preventive care include:
Getting a yearly tune-up
Changing the oil
Checking fluid levels and tire pressure
Replacing the air filter
Having your tires aligned
Paying attention to strange noises and smells
In addition to taking steps to keep your car running well, be sure to use an ASE Certified mechanic for any services you complete. Remember, cars are complex machines and contain many different parts. The work of a qualified and well-educated mechanic should help extend the life of your vehicle to uphold your car warranty or extended vehicle protection plan.
Get an Extended Car Warranty That Supports Emergency Repairs
Traveling stress-free is a valuable perk to having extended warranty coverage with roadside assistance. By simply contacting your provider, you can receive services like towing, flat tire changes, battery jumps, and gas or oil delivery when the unexpected occurs. Help will be sent to your breakdown location to tow you to the closet repair facility or fix the problem on-site.
Additionally, a comprehensive vehicle protection plan will cover many different components within your vehicle, freeing you from paying thousands of dollars in repair costs. But how do you choose the best service contract for you?
Take time to explore several reputable companies and their Better Business Bureau (BBB) ratings. Read online reviews and thoroughly investigate what the service contract includes and excludes. Finding the best warranty plan for your needs and budget is possible with a bit of research. Get started now by exploring our extended warranty provider reviews and buying guide.