Overview
CarShield is a big name in the extended auto warranty industry, in large part thanks to their robust TV ad campaigns featuring celebrities like Ice-T (love you, Ice!). We found them to be friendly and helpful and to have reasonable options for the kinds of plans we were looking for. Unfortunately, CarShield is a reseller rather than a plan administrator, so the company's support only goes so far and, as with many of these companies, we ran into some smoke and mirrors around pricing. Nonetheless, it was one of the better reseller options we tested, thanks to its helpful customer service, easy-to-use app, and month-to-month options.
Company Accolades
COMPANY FACTS
Mailing Address:
503 Pearl Dr. St. Peters, MO 63376

Headquarter Location:
339 Mid Rivers Mall Dr. St Peters, MO 63376
KEY FEATURES
Reseller working with American Auto Shield
Accepted by most dealerships and any ASE-certified mechanic
Claims must be pre-approved
Payment plans can only be spread out up to 21 months
BENEFITS
Wide variety of plans to fit most budgets, unique month-to-month option available
24/7 roadside assistance
Car rental reimbursements up to $40/day
Easy-to-use app
No hold times to reach customer service
DOWNFALLS
Claims administered by a separate company
Cancellation process requires some stubbornness
Limited social media presence
Almost all plans include a deductible
Expert Review
As resellers go, there are a lot of good things to be said about CarShield. They offer a wide variety of plans, from the affordable to the robust, and will cover any vehicle, even those with high mileage. They offer month-to-month plans and their coverage is transferrable, meaning that if you sell your car, you can include the coverage, giving your vehicle a higher resale value for the duration of your extended warranty. We also liked that CarShield, like many of their competitors, offers towing and 24-hour roadside assistance. We found their sales representatives and customer service team to be responsive, kind, and helpful – and easy to reach throughout the day. 
That said, the fact that they are a reseller comes with some inherent downsides. It means the price of coverage is marked up slightly to cover CarShield's costs as a functional middle man, and their customer service team is dedicated only to dealing with sales and plans – they don't handle claims. And, since they don't deal with vehicles directly, they don't have mechanics or other experts on call, which some other companies do offer. 
The biggest hiccup, therefore, comes in the claims department. When it comes to claims, you do need pre-approval on work done (as with most insurance-style coverage). Thing is, since you're dealing with another company entirely, CarShield's representatives can only be of limited help. None of this is particularly ground-breaking for the good or bad, since dealing with a separate company is a fixture with all resellers. The good news on claims is that they pay the mechanic directly – besides any deductible in your contract – rather than having you pay and then reimbursing you. Plus, CarShield is taken by just about any dealership and all certified mechanics, so you know you're covered wherever you go. With all that in mind, as resellers go, CarShield was one that we liked.
In fact, we rated them highly, generally speaking, if not quite as highly as CARCHEX (our favorite reseller) or Endurance (our top choice overall). There were a lot of plusses here. They're the only company we spoke to that offered month-to-month plans. We were quoted $166.99 per month for the life of our vehicle, a 2013 four-door BMW 328xi with 45,000 miles on it. The downside of the month-to-month option is that you spend a lot more in the long run than you would simply taking out a 5 year warranty and paying it off over the course of several months (CarShield offers payment plans spread over up to 21 months). The upside of the month-to-month option, however, is that you're covered indefinitely, even if you rack up a lot of miles.
Also, they happen to have an informative and easy-to-use website and what is probably the best app in the business today, so if you're someone who prefers to do everything from your smartphone, this could be a great option for you.
OVERALL IMPRESSION
There were some pros and cons, but overall we found CarShield to be a solid option for your extended auto warranty, especially for those with high mileage counts on their vehicles. We don't love that they're a reseller and don't handle claims directly, but we found their team to be nonetheless helpful and reliable and their coverage options to be robust and largely reasonable. We like some of the benefits they offer, like 24/7 roadside assistance and towing, and that they pay the mechanic directly on pre-approved claims. They were the only company we tested with a month-to-month option and neither their post-call marketing nor their cancellation process were excessively aggressive.
Initial Call
When we called CarShield, we spoke to a representative named Shawn Sullivan, who worked with us throughout the purchase process. We found him to be knowledgeable, communicative, and kind. He initially directed us toward the top tier Diamond-level plan, but we ultimately requested a quote for both the Diamond and Platinum options, Diamond being the top level of coverage and Platinum being one step down from that. He gave us a quote that included a $300 'customer appreciation' discount, which was quoted as being only available for one day. However, we [did/did not] end up getting the $300 off, [even though/as] we waited to call back and purchase as part of our testing process. Then, we told him we'd have to think about it, as we've done with all our purchases. He was very gracious and gave us a reference number to use when we called back.
Post-call, we received follow-up emails referring to our quote (but without any numbers) and nudging us to call. And we seem to have been added to a general marketing email stream. Nothing particularly egregious, no barrages of emails, but nothing particularly informative either. There was no follow-up call. Overall, we'd judge their post-call, pre-purchase marketing to be fairly gentle.
Purchase
When we called back, we spoke with a different representative who handled our purchasing. They, like Shawn, were helpful and responsive, and they were able to easily find our quote using the reference number he'd given us. The purchasing process was very easy and there was no pushy upsell. In the end, we went with the Platinum rather than the more expensive Diamond plan. 
Here are all of the details of the plan we selected for testing:
Platinum plan (their second-highest tier)

4-year warranty

20-day waiting period

21-month payment plan

First month or $295 as down payment (reasonable but non-negotiable)

Rental car reimbursement: $40/day

Trip interruption: $50/day for up to 3 days (this is the maximum they offer)
Membership
We found the coverage offered by CarShield to be pretty standard, both in terms of pricing and features. Most companies we dealt with, frankly, had fairly similar plans, so selection comes down to who you like dealing with and any perks around the coverage – and, in some cases, the specifics of your car. As we mentioned previously, CarShield's most unique coverage feature is the month-to-month option. It allows you to purchase coverage (and pay for it) indefinitely, so there's no need to worry about what happens in 4 or 5 years when your extended warranty is up. They also had a relatively reasonable 4-year warranty for cars with up to 100,000 miles, so they do have more options than most for those who have – or expect to have – a high mileage count.
The big perks of CarShield's coverage over other resellers are their towing and roadside assistance and, in particular, their miscellaneous other breakdown assistance: they offer decent daily reimbursements for rental cars should your car break down ($40 per day), and many companies don't offer trip interruption (reimbursement for hotels and such if your car breaks down far from home) at all, so even $50 a day there is a help. Their roadside assistance can even include lockout assistance (in case you lock your keys in your car) and replacement for lost key fobs, depending on your contract.
Claims
We did not have any need to file a claim during our test of CarShield, but we did check up on their claims process to the extent that we could. They have a helpful video on their website under "Claims," if you want to hear their rundown of the steps to filing a claim (note that the helpful part starts at around 2 minutes into the video). Essentially, if you have a breakdown, you call their roadside assistance and they send a tow truck. You then go to any dealership or ASE-certified mechanic in the US or Canada. You'll have to give the mechanic your contract number and the claims phone number to call.
The service advisor at your chosen auto repair shop will then call a claims adjuster at American Auto Shield directly. Any approved repairs will be paid for directly by American Auto Shield. They ask that you keep any receipts for work done in case they're needed down the line as part of your claim. You pay your deductible when you pick up your repaired car. One nice thing is that your rate doesn't go up after a breakdown, but, to be fair, that's true of all of our top extended car warranty selections. And, as with all insurance, anything that isn't covered will fall to you to be paid.
Cancellation
When we called to cancel, we were repeatedly asked to speak to representatives about what they could do to make us happy. There was a big push to save the deal and keep us from cancelling, so it was a bit difficult – we had to stick to our guns. That said, the upside of this is that, if the reason for our cancellation had been financial problems, it was clear they would have been willing to work with us. So, if you're a CarShield customer and struggling to pay your premiums, definitely don't hesitate to call them to see if they can give you a lower price. From our experience, it seemed like they'd be willing to help.

Fidelity Warranty Services (FWS) provides extended car warranty plans that are accepted at 6,000+ repair centers. FWS's products and programs can be purchased through more than 3,800 dealers nationwide.
42+ Years Of Experience
Friendly Customer Service
3,800+ Dealers Nationwide

Zurich offers a wide selection of products that can help you maintain and repair your car, truck, motorcycle or powersports vehicle. However, it is only available through certain dealerships. Zurich warranty may help protect your vehicle from...
Read More
Online Claims Filing System
Friendly Customer Service
Accepted by most dealerships and any certified mechanic, will work with any local mechanic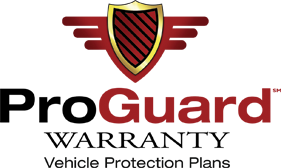 ProGuard offers an expansive menu of new and pre-owned vehicle protection plans through their nationwide network of dealer partners. The company was chosen by Pep Boys as a preferred vehicle service contract provider.
Accepted by most dealerships and any certified mechanic, will work with any local mechanic
Endorsed by the Independent Automobile Dealer Associations
Day one coverage