Known as one of the most prestigious vehicle manufacturers in the automotive industry, Mercedes-Benz has been a popular choice for those wanting a luxurious vehicle. Mercedes offers a full line of vehicles ranging from smaller sports cars to high-end SUVs. 
Mercedes vehicles are built with the highest quality products, so these cars are going to cost a little more than your average car. Repair costs typically carry a higher price tag as well, so staying protected with an extended warranty can help save you money throughout your ownership. 
What Is Covered By A Mercedes Extended Car Warranty?
Mercedes-Benz's extended warranty packages offer the best perks to ensure your investment is protected for the next few years. With 2 different extended warranties and 2 prepaid maintenance plans, you are sure to find a great plan, or plans, for your specific vehicle.
New Vehicle Extended Warranty—Once your Mercedes' New Vehicle Limited Warranty expires, the New Vehicle Extended warranty will be available for up to 48 months of 50,000 miles. This warranty provides superior protection on components such as the engine, transmission, climate control, electrical systems, and many more. It is 100% refundable and available in 1-3 year options.
CPO Extended Limited Warranty—Mercedes-Benz's CPO, certified pre-owned, the extended limited warranty is going to offer protection on vehicles Mercedes has tested and approved through their rigorous multi-point inspection. Vehicles must be 6 years old or newer and have less than 75,000 miles to qualify. You can choose a 1 or 2-year package that covers your powertrain components, electrical systems, and much more.
Premier Prepaid Maintenance—If you are wanting to find a plan that covers your maintenance for up to 4 years, Mercedes-Benz's Premier Prepaid Maintenance plan is for you. This plan is available for new vehicles less than 1-year-old with fewer than 10,000 miles. With this plan, you can take your Benz in for service yearly or every 10,000 miles. It will include services such as oil changes, filter replacements, fluid checks, and more.
Star Prepaid Maintenance—Offered in 2 or 3-year options, the Star Prepaid Maintenance plan is available for vehicles up to 8 model years or newer that have less than 80,000 miles. You will get the same great services as the Premier plan, but this Star plan is available for slightly older vehicles with more miles.
How Much Does Mercedes's Extended Warranty Cost?
While Mercedes-Benz vehicles are unlike any other car on the market, one thing that remains the same is the factors that will determine the cost of an extended warranty. All of these factors play a huge role in determining the final cost of your extended warranty coverage.
Coverage
The biggest factor that affects the overall cost of your extended warranty is going to be the coverage level that you choose. While Mercedes only offers a couple of coverages, most third-parties are going to offer 3-5 different choices to choose from. These will vary from just covering powertrain components up to the most exclusionary coverage such as bumper-to-bumper extended warranties.
Type Of Vehicle
The type of vehicle you have will may each coverage price fluctuate as trucks and SUVs are going to cost more than most cars. This is due to the cost and complexity of larger vehicles when compared to more popular commuter cars. 
Deductible
If the extended warranty you are looking at requires a deductible, you may be paying less per month for coverage. A deductible is going to be a cost you pay before your warranty starts to payout. For example, if your warranty job costs $500 and your deductible is $100, you would pay the first $100 and your warranty will pay the additional $400.
Extra Benefits
If you are finding a warranty that is offering many additional benefits, you will want to compare the price to various warranties. Additional benefits could make a warranty look more attractive, but you may be paying more for it later down the road.
What Is Covered Under Mercedes's Factory Warranty?
Mercedes-Benz is going to offer only two factory warranties, but they are both going to be pretty comprehensive. While some manufacturers offer a few different factory warranties, Mercedes wraps up all of their coverage into on bumper-to-bumper warranty.

4 Year / 50,000 Mile New Vehicle Limited Warranty—Known as the bumper-to-bumper warranty, this coverage is going to cover most components on your vehicle. It is going to last for 4 years or 50,000 miles, whichever comes first, and is standard on all new Mercedes-Benz vehicles.
10 Year / 150,000 Mile High Voltage Battery Limited Warranty—For those with a hybrid Benz, you will get a 10 year, 150,000-mile high voltage battery limited warranty. This warranty is going to cover the repair or replacement of your vehicle's high voltage battery.
What Should I Do If My Mercedes Manufacturer's Warranty Has Expired?
When the expiration date of your Mercedes vehicle approaches, you should start thinking about whether or not you are going to want to continue coverage on your vehicle. If so, an extended warranty from Mercedes or a third-party will help keep your Benz protected. As vehicles age, they require additional repairs. Having your components covered can help you save a great deal of money in the future.
Average Mercedes Repair Costs
It is no secret that repairs costs for Mercedes' vehicles cost a little more than the average car—a few thousands to be exact. With higher quality materials and more intricate systems, parts and labor costs will go up. To give you a better idea of the cost of the most popular repairs, we have put together a quick guide.
| | |
| --- | --- |
| Mercedes Repair Part | Average Cost |
| Starter Motor | $876-949 |
| Compressor | $755-$784 |
| Alternator | $555-$598 |
| Engine Mount | $804-$918  |
| Transmission Mount | $129-$170 |
| Stabilizer Link & Bushings | $138-$158  |
*prices derived from repairpal.com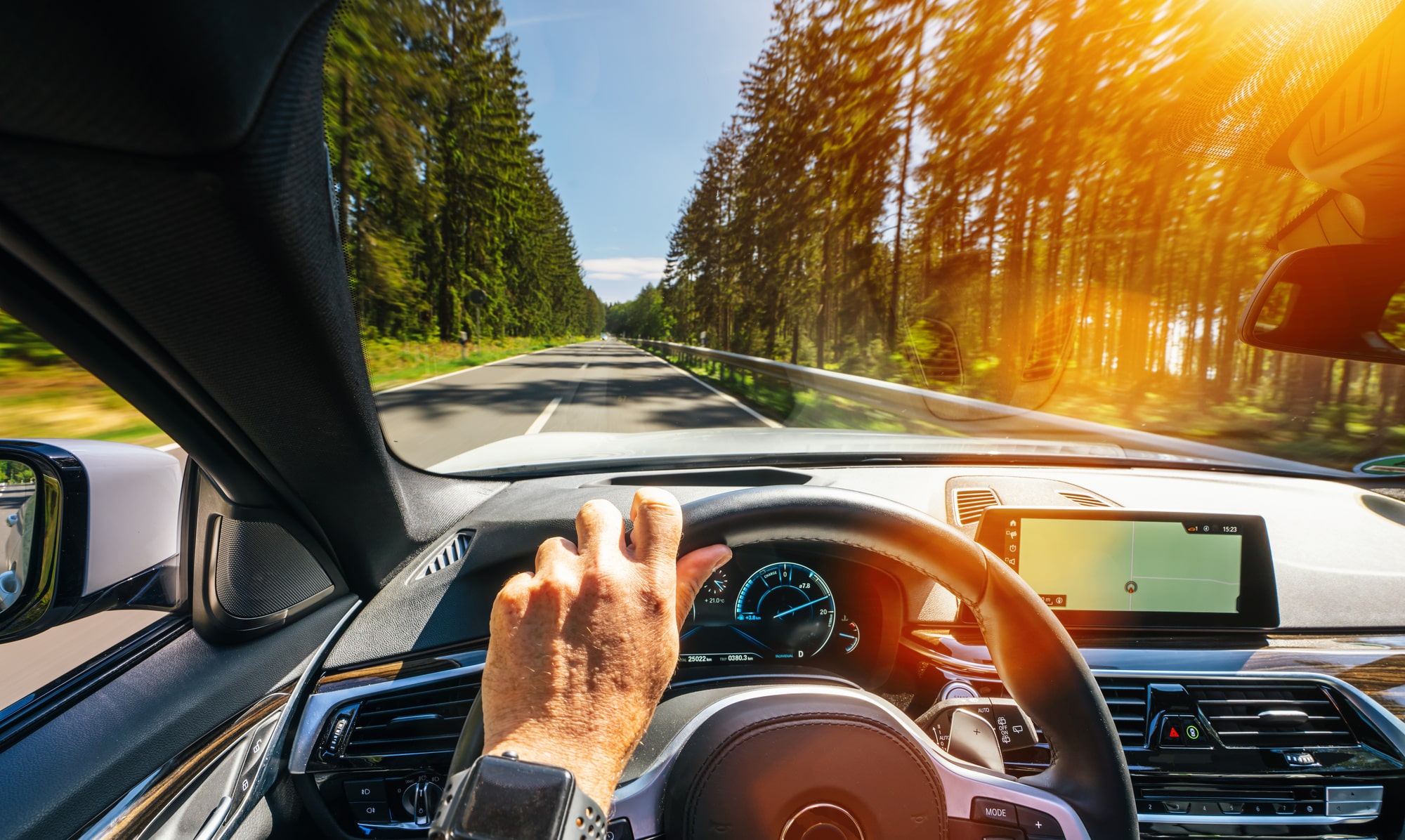 List of Top Extended Car Warranty Companies of 2022!
Has Your Mercedes Warranty Expired? Extend it Today!
Check out our top picks for Mercedes extended warranty programs.
View the List
Mercedes Warranty Benefits
With Mercedes-Benz being a prestigious vehicle manufacturer, expect some great benefits to come with your warranty. In addition to their great warranty, you will also get the steering wheel and tire warranty coverage, around the clock assistance, and repairs made by certified and trained Mercedes-Benz technicians.
Shopping For a Mercedes Extended Car Warranty
Before going out and purchasing an extended warranty for your Mercedes-Benz, will want to make sure you know what questions to ask. We have listed a few questions you should ask before purchasing an extended warranty for your Mercedes-Benz.
What are the exclusions in my policy?
Exclusions in your policy can be the difference between your repair being covered under warranty and you pay out of pocket. Get a clear answer to what the exclusions of your policy are before making a purchase.
Does the policy cover wear and tear?
Most extended warranties are only going to cover defects in materials or workmanship on factory components. Some will offer warranties on remanufactured or replacement parts that fall under the same circumstances, but normal wear and tear are usually not covered. Ask your provider if this is covered on your plan.
Are there other contract levels available?
Most third-party companies are going to offer various levels of coverage for you to choose from. Knowing all of your options can help save you money and get better coverage for your vehicle.
What are the factors that can void your policy?
Voiding your warranty can mean that you no longer qualify for coverage. Each policy will have a list of factors that will void your warranty. Ask for this and fully understand each factor before choosing the warranty.
Mercedes Extended Warranty Or Third-Party Vehicle Protection?
Now that we have discussed your two options on choosing an extended warranty, let's see how they compare. We have listed the three main components of extended warranties and compared Mercedes-Benz's extended warranty against third-party extended warranties.
Pay Less For Coverage
One of the biggest factors of extended warranties is the overall cost. After all, you want your extended warranty to cost less than the expected repairs of your vehicle. With Mercedes-Benz, you get great coverage, but limited options to choose from when shopping for an extended warranty. With third-party companies, you will get many different levels of coverage to choose from at different price levels. This allows you to pay for only the coverage you need.
Extended Coverage For Your Hyundai
Coverage is another big factor to take into consideration when shopping for an extended warranty. Mercedes-Benz is going to offer a couple of different options for warranties, but they all cover the same thing. While this warranty does cover just about every component on your vehicle, sometimes this is not needed. With an extended warranty from a third-party company, you can choose a plan that has the exact coverage you want. This will keep you from paying for services you will not need.
Use Your Favorite Trusted Mechanic
Last but not least, you'll need to consider where you want to take your Benz in for warranty work. If you live near a dealership and only want certified Mercedes-Benz technicians working on your car, then a Mercedes-Benz extended warranty is for you. These warranties require you to take your Benz to a dealership for service. 
If you do not live near a dealership or simply do not want to have to take your vehicle to a dealership, a third-party extended warranty is the better option. Most of these warranties are going to allow you to take your vehicle to any certified mechanic.
Third-Party Mercedes Extended Warranty Benefits
One of the reasons that many people choose third-party warranties over Mercedes-Benz issued warranties is due to the extra benefits that are offered. Most third-party companies are going to offer more plans with benefits not seen on dealer plans. Let's take a look at three of the most popular extended warranty benefits you can expect to see from third-parties.
24/7 Roadside Assistance

—If your Mercedes-Benz breaks down on the side of the road, you may need help getting back on the road. Most companies are going to offer 24/7 roadside assistance to help in these types of situations.

Substitute Transportation

—In the event of your car having to be repaired for warranty work, you are going to need a way to get around. Many companies are going to offer rental car reimbursement or public transportation reimbursement to help cover the cost of getting around while your vehicle is repaired.

Trip Interruption

—If your vehicle breaks down more than 100 miles from your home, many companies will offer food and lodging reimbursement while your car is repaired.
More About Mercedes Warranties:
When purchasing a Mercedes-Benz, or even before you purchase, it is a good idea to look up the recalls, defects, and reviews of the model you want. Knowing what repairs you may have to worry about in the future can help you decide what extended warranty coverage you want. To make things easy, we have put together a few resource links for you.
General Recalls, Problems, and Defects: NHTSA-Safety Issues & Recalls
Mercedes Owner Reviews: Car Brands Ratings
Mercedes Automotive Recalls: https://www.mbusa.com/en/recall 
Frequently Asked Questions: Mercedes's Factory Warranty
How Long Does A Standard Mercedes Factory Warranty Last?
Mercedes-Benz's factory standard warranty is going to last 4 years or 50,000 miles, whichever occurs fits.
Is My Engine Covered Under A Mercedes Factory Warranty?
The engine in your Benz will be covered under the 4 year, 50,000-mile new vehicle limited warranty.
Is my Mercedes Used Car Warranty Transferable?
The factory warranty on your Mercedes-Benz will not be transferable. It will only apply to the vehicle and owner who originally purchased it.
What Is The Best Extended Car Warranty For Mercedes-Benz?
Finding the best-extended warranty for your Mercedes will rely on what coverages you want and what you can afford. By comparing different extended warranties, you can get a better idea of which plan is best for you.
Which Mercedes Vehicles Are Covered Under An Extended Warranty?
Just about every vehicle will be covered by some type of extended warranty. Speak with your provider to find out if your vehicle is going to be covered.
Frequently Asked Questions: Mercedes's Extended Warranty
Where Can I Get My Mercedes Service For Repairs?
With a Mercedes-Benz extended warranty, you will be limited to having repairs done at a Mercedes-Benz dealership. For those who choose to go with a third-party extended warranty, you can choose just about any certified mechanic for your warranty work.
What Do Other Extended Car Warranties Cover That Mercedes Warranties Do Not?
Third-party warranties, much like Mercedes warranties, offer different levels of coverage. Compare each coverage to find out which is going to offer you the most benefits. However, all many extended warranties include trip interruption, roadside assistance, and substitute transportation.
What Extended Warranty Covers The Most For The Best Price?
There are many extended warranties to choose from that offer a wide variety of coverages. Determining which will cover the most for the best price will rely on your specific budget. With some companies offering over 5 options, you are sure to find one that fits your needs.
How Do I Get A Quote For a Mercedes Extended Car Warranty?
Requesting a quote on extended warranty coverage couldn't be any easier. Check out our reviews of the top companies in the business to find one that fits your needs.