Audi is a German luxury car brand known for its innovative technology, sleek interiors and all-wheel-drive system. The company describes itself as having a passion to "push the very limits of innovation, sustainability, and electric driving." But when it comes to repairs, how does Audi compare to other manufacturers?
Maintenance is a necessary component of being a car owner. Eventually, you'll have to repair or replace a car part to keep your vehicle running smoothly. However, once your Audi's original factory warranty expires, any out-of-pocket expenses are your responsibility. Protect yourself before it's too late by finding the best extended warranty coverage for your Audi.
Understanding Audi's Original Factory Warranty
Before researching extended car warranties, you first need to learn if you have a current policy in place protecting your vehicle. One such policy is your vehicle's factory warranty. When you purchase a new Audi, you will receive coverage for four years or for your first 50,000 miles—whichever comes first. If you're unsure if your vehicle is currently protected under its factory warranty, contact your dealership for more details.
Along with coverage for each of your vehicle's vital components and then some, Audi's factory warranty also includes:
12-year limited coverage on corrosion perforation
24-hour roadside assistance for four years
Audi Accessories' limited warranty
If you are looking to purchase or have a certified pre-owned (CPO) vehicle, the factory coverage lasts from the vehicle's original in-service date for five years if the original factory warranty is still active. However, there are no mileage limitations.
If the factory warranty has expired, you'll receive coverage for only one year with unlimited mileage. Compared to other car brands, such as Kia, Mitsubishi, Acura and Lexus, Audi's factory coverage duration is much shorter.
If your vehicle is not new or is certified pre-owned, you'll want to find the best used car warranty for Audi before your policy ends. If you don't, you will be at risk of paying out-of-pocket for repairs and breakdowns.
Buying an Audi Extended Warranty From a Dealership
Car dealerships design their extended service plans to help protect buyers from unexpected repairs and expenses. With Audi Pure Protection, you can select from one of three coverage levels—Powertrain, Gold or Platinum.
Each vehicle service plan (VSP) offers benefits beyond the factory warranty program and includes parts and labor for up to 10 years or 120,000 miles, whichever comes first. In addition, you won't have to pay any additional fees or costs apart from your deductible.
Audi Pure Protection is available in three tiers:
Platinum – This level covers all the mechanical parts of your vehicle. However, specific maintenance items like spark plugs, wiper blades, trim pieces, body panels and upholstery are not eligible.
Gold – This level includes the same features as the Powertrain coverage, plus front and rear suspension, climate control, fuel, electrical and certain additional hybrids/electric components.
Powertrain – This level covers your vehicle's engine, transmission, transaxle or transfer case, drive axle(s) and certain hybrid/electric components.
All three tiers include 24-hour roadside assistance with enhanced roadside benefits, towing reimbursement, rental car reimbursement and trip interruption coverage. You will also receive genuine Audi parts and nationwide service at participating Audi Dealers or other authorized service providers.
Coverage exclusions may apply, so it is essential to review the terms of your contract. Always pay attention to specific coverage details, including limitations and exclusions. In general, a dealership's vehicle protection plan will be more expensive than one from a third-party provider.
Does Audi's Pure Protection plan offer sufficient protection from costly repairs and upkeep? The answer to this question will depend on your budget and the types of repairs you face.
To better understand the maintenance or repairs you should expect, look at resources such as your Audi maintenance schedule, Audi recall reports, reliability ratings, and the average repair costs for Audi vehicles. This information can help you determine how much money you can save for specific types of repairs when you have an Audi extended warranty.
Identifying Common Audi Repair Costs
According to RepairPal.com, the average yearly repair cost for an Audi car is $987. This amount exceeds the national average repair cost (for all models), which is $652 annually.
The most commonly reported Audi problems include the check engine light activating on the Audi A4 Quattro due to vacuum leaks, oxygen sensor failure or catalytic converter efficiency faults. The cost for an Audi A4 Quattro catalytic converter replacement will cost between $1,525 -$1,612.
Without an extended warranty, 2017 Audi Q7 owners could expect the following repairs and costs:
| 2017 Audi Q7 Replacement Part | Average Cost* |
| --- | --- |
| Variable Valve Timing Control Solenoid | $1,390–$1,634 |
| Brake Booster | $809–$899 |
| Battery Cable | $523–$550 |
| Intake Manifold Gasket | $478–$593 |
| Engine Compression Test | $167–$211 |
Derived from repairpal.com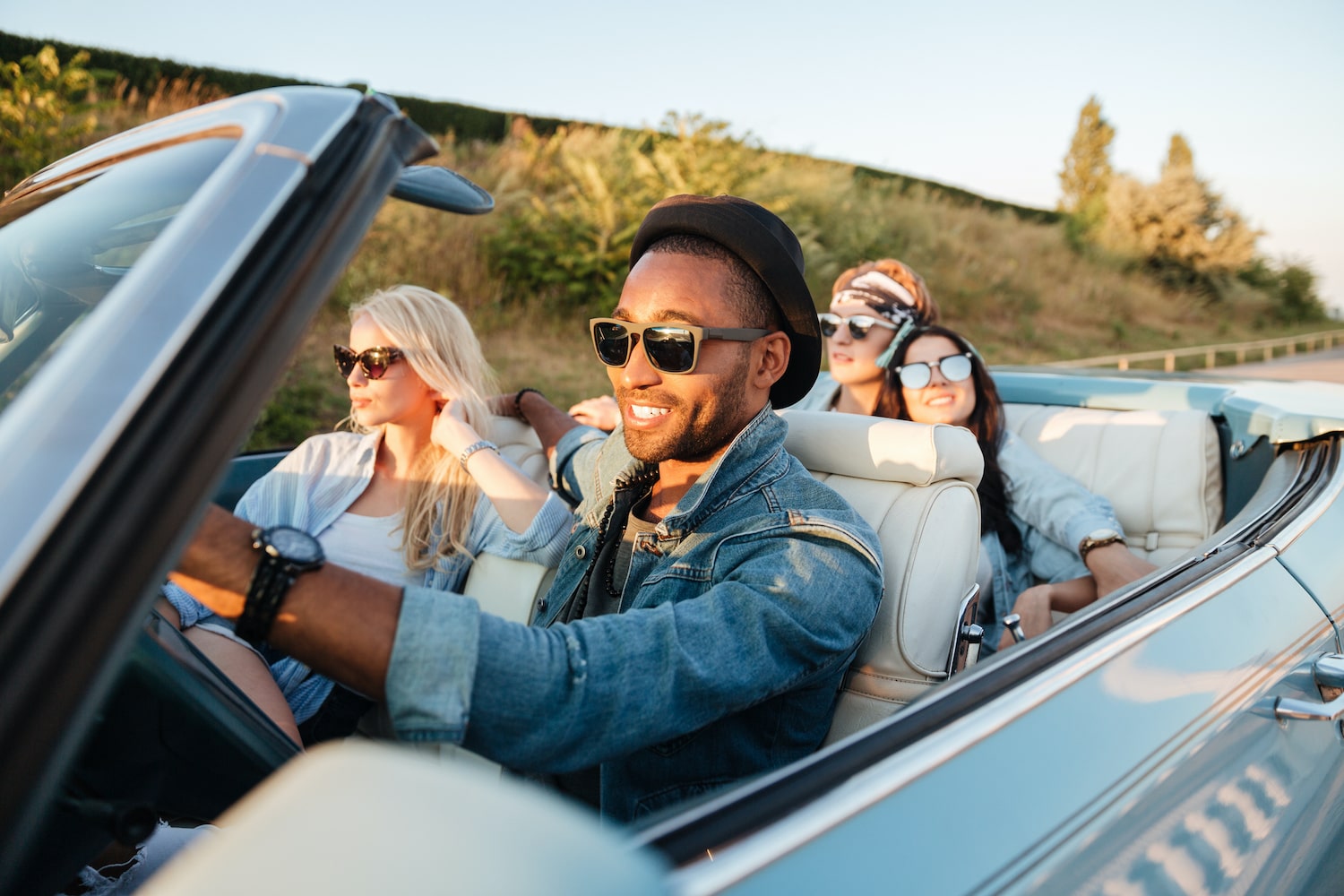 GET AN EXTENDED WARRANTY FOR YOUR CAR!
Want to protect yourself from pricey auto repairs?
Let us help you find the right extended car warranty company and coverage plan for your vehicle!
Get Pricing
Anticipating the Price of an Audi Extended Warranty
Without reliable breakdown coverage, you are vulnerable to expensive repair costs, especially when owning a vehicle with moderate reliability ratings and above-average repair costs. When searching for protection plans, learning how much a car warranty will cost is essential to getting the best coverage for you and your vehicle.
Start by contacting a provider directly and request a free quote. As many extended warranty providers usually offer levels of coverage with varying prices, they will have to review the factors that affect the cost of an extended warranty before sending you a final quote.
These factors include:
Your current coverage
The level of coverage your plan provides
Your vehicle's type, age, and mileage
Your driving demands
The cost of replacement parts
Your deductible rate
Extra benefits
Finding the Best Used Car Warranty for Audi From a Third Party Provider
When you own a new or used Audi, investing in reliable breakdown coverage from a third-party provider can help protect you from unexpected repair costs. Instead of worrying about the repairs your vehicle might need because it's older, has high mileage, or is no longer under warranty, you have peace of mind.
Consider the following concerns and how a third-party extended warranty may benefit your budget and lifestyle:
I Want Reliable Coverage With a Low Deductible.
Audi strives to make a driver's experience more enjoyable through its technology. But the replacement parts for their tech are expensive and you'll be paying more if something goes wrong. As an Audi owner, you shouldn't have to sacrifice dependability for luxury.
Wanting sufficient coverage at a manageable cost is understandable. Most third-party providers offer multiple choices and coverage levels. Discuss your circumstances with the provider and ask what options available to you. Customizing a warranty package that is right for you is possible.
I Want to Be Able to Transfer My Coverage if Necessary.
Passing your coverage to a new owner is a desirable perk as it can increase your car's resale value. Under Audi's warranty, your policy is easily transferable to a subsequent private owner for a $50 fee. This service may be free of charge through a third-party provider.
I Want Extra Perks if I'm Paying for a Plan.
All three tiers of Audi's vehicle service protection plans offer roadside assistance and towing along with rental car and trip interruption services. However, these services have limitations. For example, Audi only covers trip-interruption services for eligible mechanical breakdowns. In addition, they only provide up to three gallons of fuel (delivered up to three times per calendar year) for qualifying mechanical breakdowns.
A third-party provider will likely include several incentives within their policies, such as emergency roadside assistance, car rentals and lodging reimbursements with fewer or no limitations. So be sure to check the provider's extra features and weigh how their perks may benefit you.
I Want to Pick My Mechanic.
When you build a relationship with your auto repair shop and have a certified mechanic you trust, you want the freedom to take your vehicle there for service. Audi, however, limits you to using their original equipment manufacturer (OEM) parts and approved repair facilities, mainly at an Audi dealership. However, a third-party provider will likely allow you to take your car to the licensed repair shop of your choice.
Selecting the Best Extended Warranty for Audi
When selecting any protection plan or Audi extended warranty, be sure to do your research, ask questions, pay attention to the fine print and review the provider's restrictions. Know what you're getting before committing to any service agreement. The best breakdown coverage is the policy that will provide flexible payment plans to meet your budget and protect you from expensive repairs. Check out our protection program reviews and top picks before making your final decision.