When you buy a new car, you want to make sure that it will be protected from unexpected and costly repairs and that you will be able to keep it in good condition. This includes issues that could arise due to problems at the factory or a faulty design. Luckily, most automakers include a factory warranty with all their new vehicles that covers them and protects the buyer from expensive repairs that are no fault of their own. If something goes wrong, the buyer can bring the car to the dealership, and they will fix it free of charge.
But, not all manufacturers offer the same level of protection for their new cars. If you want to get the best coverage for a new vehicle purchase, it is helpful to know which manufacturers offer the longest warranties. By understanding which car companies back their new vehicles the most, you can protect yourself from expensive repairs or problems due to an issue in the assembly or design process.
Hyundai
Hyundai has long been known as the automaker that offers the most comprehensive factory warranty for their new vehicles. They back their new cars for longer than almost any other manufacturer and offer different kinds of coverage for longer periods. Their bumper-to-bumper coverage is good for five years or 60,000 miles, whichever comes first, and their powertrain coverage, which includes the engine and most crucial components of the car, lasts for ten years or 100,000 miles.
Hyundai also has a corrosion warranty for seven years and an unlimited number of miles, meaning that no matter how much you drive your new car, Hyundai will cover it. This makes them a great choice if you live in humid areas where rust can be a big problem for cars. Their warranty also comes with five-year and unlimited mile roadside assistance.
Kia
Kia manufactures practical vehicles with a little extra flair and style. They produce a wide variety of cars, from sports sedans to three-row SUVs, and will most likely have something for you regardless of your needs or driving habits. Kia also offers a top-notch factory warranty with their new vehicles with comprehensive coverage. Since Kia's parent company is Hyundai, it is no surprise that they would offer long coverage for their newly-produced vehicles.
Kia offers a five-year or 60,000-mile bumper-to-bumper warranty on all their new cars. They also offer the same 10-year or 100,000-mile powertrain warranty that Hyundai does. Their corrosion warranty, though, is where they differ as it is only good for five years or 100,000 miles. Their roadside assistance coverage is also for five years, but it has a 60,000-mile cutoff, unlike the Hyundai coverage.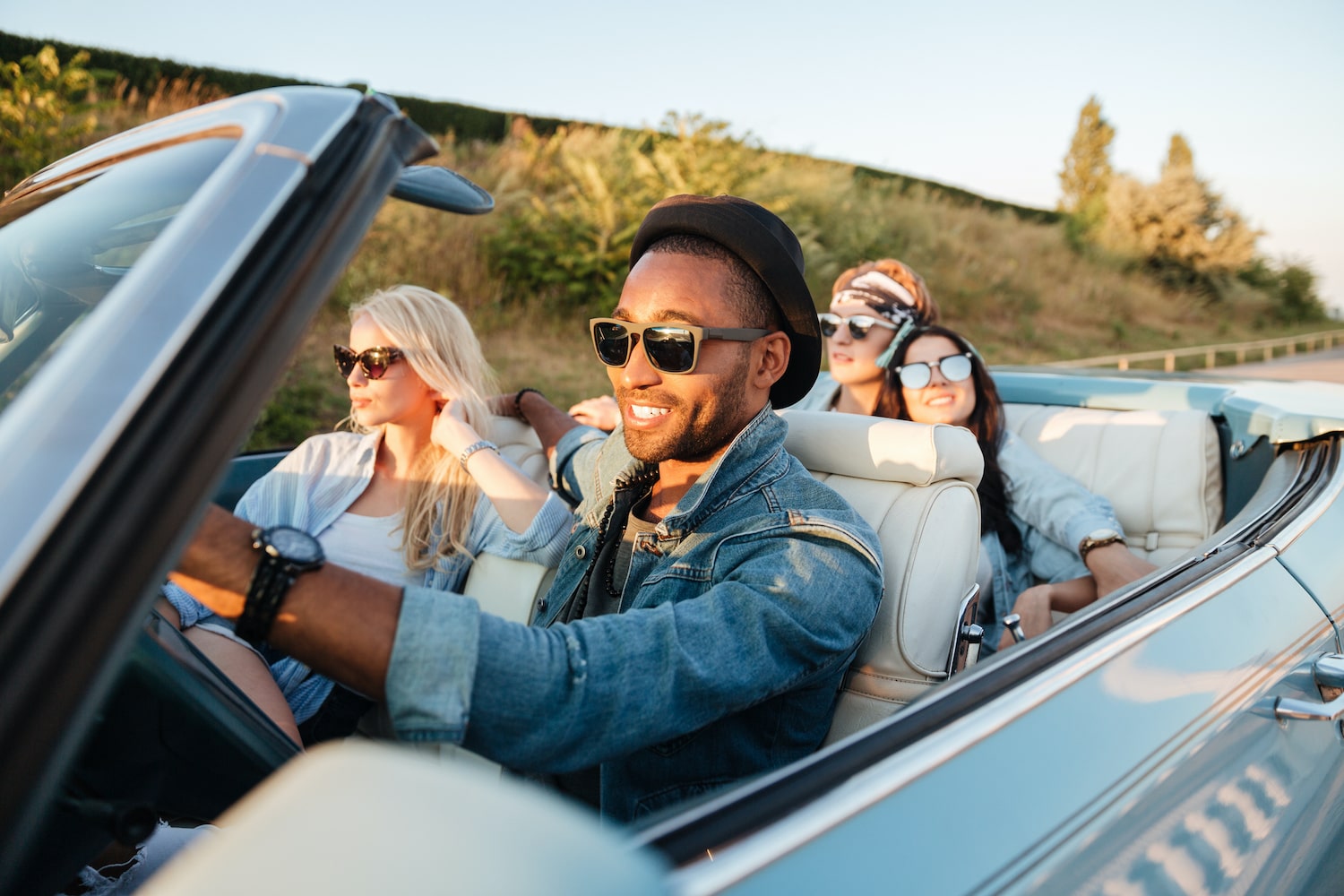 GET AN EXTENDED WARRANTY FOR YOUR CAR!
Want to protect yourself from pricey auto repairs?
Let us help you find the right extended car warranty company and coverage plan for your vehicle!
Get Pricing
Lincoln
Lincoln is a luxury automaker that is a sister company to Ford. They use the Ford platform to create high-end cars and SUVs, emphasizing comfort. They have been keeping the luxury sedan category alive for years with cars like the MKZ and Continental. They also have a uniquely helpful and interesting warranty for their new vehicles.
The bumper-to-bumper warranty on a new Lincoln vehicle is for just four years or 50,000 miles, and their powertrain warranty is for six years or 70,000 miles. While this is not nearly as long as some other top automakers, their roadside assistance coverage more than makes up for it. All-new Lincoln vehicles come with unlimited roadside assistance, which is not something other manufacturers offer their customers.
Mitsubishi
Mitsubishi has been making fun, reliable vehicles for many years. Their sports sedan, the Lancer, has been voted the most reliable car by several different reviewers over the years. They have since expanded their reach into the SUV market with the Outlander and the Eclipse. They also offer an incredibly comprehensive and long-lasting factory warranty, which could be one of the reasons for their long-standing reputation for dependability.
Mitsubishi offers a five-year or 60,000-mile factory warranty on their new vehicles and a 10-year or 100,000-mile powertrain warranty. They also offer a five-year, unlimited mile roadside assistance program so you can get help in the event of an emergency no matter how many miles you have put on the car in its first five years. This is a very similar warranty to the one offered by Hyundai, which puts Mitsubishi right at the top of the list.
Volkswagen
Volkswagen is a classic automaker that has been manufacturing automobiles since 1937 and has continued making unique and reliable vehicles. They also offer a fairly comprehensive factory warranty for all of their cars.
Currently, Volkswagen offers bumper-to-bumper coverage of six years or 72,000 miles for their cars made in 2018 and 2019. For cars made after that, the bumper-to-bumper coverage is for four years or 50,000 miles. The powertrain coverage is for the same period for the respective model years of the vehicles. They also offer a three-year or 36,000-mile roadside assistance plan for all new vehicles and seven years or 100,000 miles of corrosion coverage.
Protect Your Car After Your Factory Warranty Is Over
Knowing what kind of factory coverage a new car has can help you determine if it is the right vehicle for you and your needs. If you are someone who does a lot of driving, having a warranty with unlimited miles may be your best option. If you take a lot of road trips, a car with a long or unlimited roadside assistance plan could be a great way to get the confidence you need when you are out on the road.
Once your factory warranty runs out, it is important to make sure you are protected. An extended warranty can help cover your vehicle, even if the manufacturer coverage is long over. Extended warranties also come with various perks like key fob replacement, maintenance coverage, and much more. Explore our extended warranty provider reviews and buying guide to find out which extended warranty will work best for you and your vehicle.