A good factory warranty can be a great bonus when purchasing a new vehicle. If a warranty is comprehensive enough, it can help with any doubts you might have about buying a particular car. Understanding what is included (or not included) with a warranty can be an excellent way to decide if a new car is right for you.
The Hyundai factory warranty is one of the most complete warranties available on the market. It covers so much of the vehicle that it is often easier to list what isn't covered. By knowing how you'll be covered if you purchase a new Hyundai, you can plan ahead for any issues that might come up.
About the Hyundai Factory Warranty
The Hyundai factory warranty is one of the most comprehensive warranties for new cars and provides near bumper-to-bumper protection. This means that it covers almost every component of the car, with only a few exceptions.
The Hyundai warranty covers your car for five years or 60,000 miles, whichever comes first. This coverage applies to any component that the factory installed at the time of the vehicle's manufacturing. One of the only exceptions to this coverage is that you must have properly maintained any component you want the warranty to replace. Stipulations such as this are why it is so important to properly maintain any new car you own to be sure that you won't void the warranty.
What the Hyundai Warranty Doesn't Cover
As with any bumper-to-bumper warranty, explaining what the Hyundai warranty doesn't cover is often easier. This gives you a better idea of what you might want to watch out for while the car is under warranty. You can also decide whether or not you want a third-party warranty that might cover some of these exceptions.
The Hyundai warranty will not cover the labor costs associated with replacing components on your vehicle. It will only cover the cost of the parts or components that wear out or break during the first five years or 60,000 miles of the car's life. Because of this, you may want to find an extended warranty that covers labor to add on top of the factory coverage.
The factory warranty will also not cover any needed repairs because of a lack of essential maintenance. This means that regular preventative procedures like oil changes, tire rotations, and transmission fluid changes should never be skipped. Should something happen due to a lack of this regular maintenance, the warranty will not cover the repairs needed.
Hyundai's factory warranty will also not cover repairs due to accidents, which is why it is a good idea to have high-quality insurance alongside any warranty. Even though you have to pay a premium, you can be sure you're covered for any breakdown, accident, or an unexpected repair.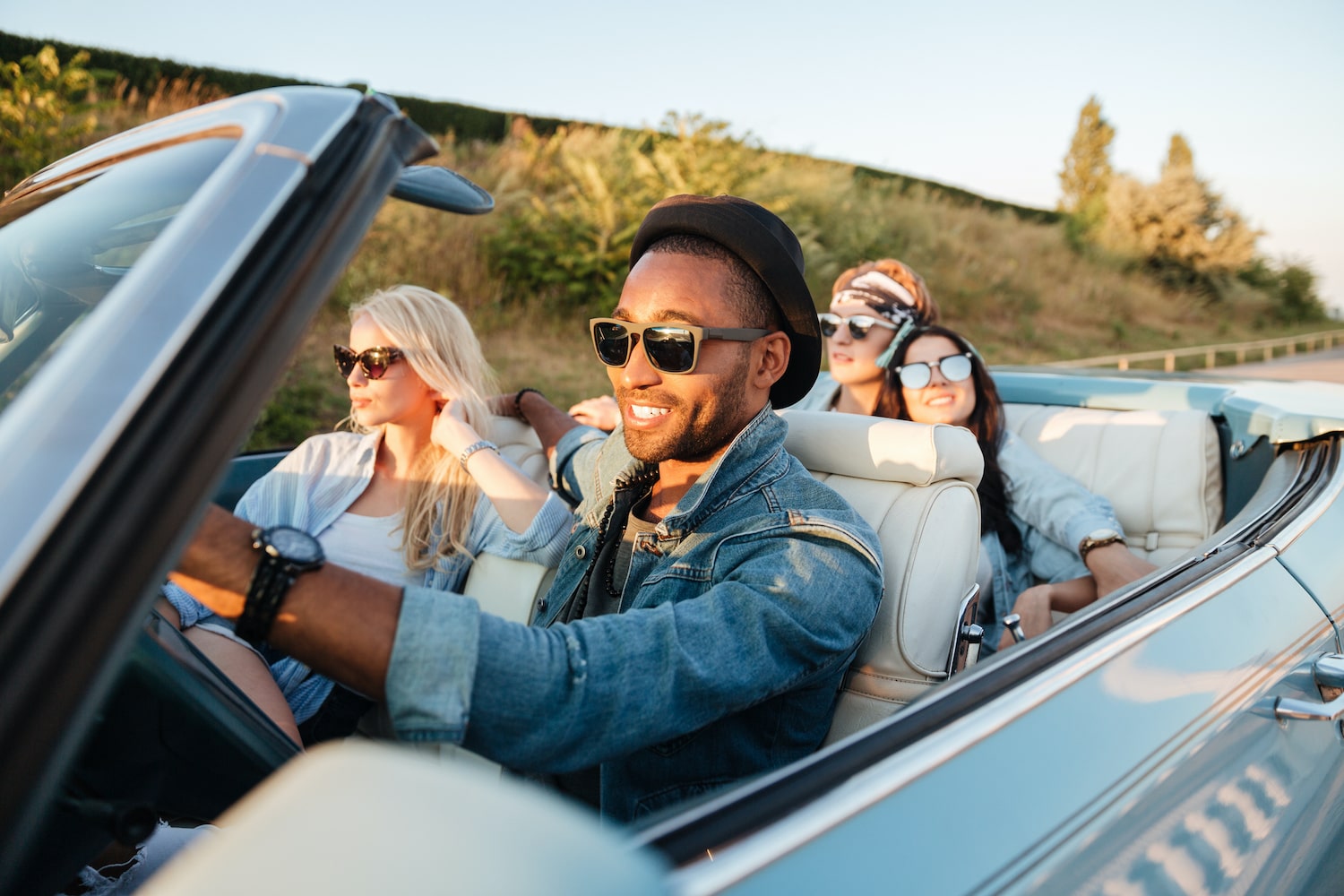 GET AN EXTENDED WARRANTY FOR YOUR CAR!
Want to protect yourself from pricey auto repairs?
Let us help you find the right extended car warranty company and coverage plan for your vehicle!
Get Pricing
What Systems Have Limited Coverage?
Although the Hyundai factory warranty covers most of the components on a new car, some systems only come with limited coverage. These systems include:
Radio – 2015 and before: 3 years/36,000 miles / 2016 and later: 5 years/60,000 miles
Paint – 3 years/36,000 miles
Battery – 2015 and before: 3 years/unlimited miles / 2016 and later: 5 years/60,000 miles
Air Conditioner – 1 year/unlimited
Regular wear items – brake pads, belts, filters, bulbs, fuses, wiper blades (1 year/12,000 miles)
What Other Coverage Does Hyundai Offer?
On top of the factory warranty, Hyundai also includes some specific coverage when you purchase a new car. These extras are considered one of the best vehicle warranties available to a potential new car buyer and include a:
Powertrain Warranty
This warranty covers the replacement of all powertrain components for up to 10 years or 100,000 miles. This includes the engine, transmission, and transaxle. As long as the manufacturer originally installed the parts, they will be covered.
Anti-Perforation Warranty
If you live in an area where cars experience rust or corrosion, this inclusion can be beneficial. For seven years and unlimited miles, Hyundai covers the car's original body sheet metal from rust or any holes that occur and could potentially harm the structure of the vehicle's body.
24-hour Roadside Assistance
For the first five years that you own your new Hyundai, you have access to 24-hour roadside assistance, including protection against things like dead batteries, flat tires, and empty gas tanks.
California Emission Warranty
If you live in California, you will want your new Hyundai to have working emissions equipment. Hyundai offers coverage for all of their California-compliant emissions equipment for up to seven years or 70,000 miles.
Federal Emission Warranty
Hyundai also guarantees all the equipment that keeps their vehicles in compliance with federal emissions standards. For eight years or 80,000 miles, you can be sure that your new Hyundai will be up to code with all EPA-regulated emissions programs.
Protect Your Hyundai for Years With an Extended Warranty
While the Hyundai factory warranty is impressive, it will eventually run out. When this happens, you can protect your car for even longer with an extended auto warranty.
If you would like the ultimate protection, you can even cover your Hyundai while it's still under the factory warranty to get coverage on things like labor costs. Knowing that you and your new car are protected can help you have the confidence you need when you're out on the road.
For helping finding the right protection plan for you, check out our extended warranty reviews or visit the FAQ section for answers to some of your biggest auto protection questions.