Purchasing a new car is an exciting time, filled with test drives and comparison shopping. However, cars are expensive assets, and for many people, buying a new or used car involves financing it to pay for it. Thankfully, research points to 25 vehicles that are guaranteed to last you over 250,000 miles. And even if your current car isn't on the list, there still steps you can take to help make your vehicle well worth the investment. That's because, depending on your vehicle's make and model and the care you give it, you could potentially prolong your car's lifespan well after reaching the 100,000-mile mark.
Having a vehicle that holds up over time also means investing in a beneficial extended warranty for used cars over 100k. Without one, you could end up paying for unplanned and expensive repairs out-of-pocket, or you might choose to skip them altogether because of the price. Still, not taking any action could lead to further complications for your vehicle, such as failing a necessary inspection or invaliding any warranties you currently have.
However, with the right extended auto warranty in place, you could potentially extend your vehicle's lifespan and save money on future maintenance expenses for new vehicles or those well past 100,000 miles.
Examples of Typical Maintenance for High Mileage Cars
If you own a car with 100,000 or more miles, this doesn't necessarily mean you need to start considering a new vehicle. But as long as your car falls in the upper mileage range, you need to budget for common car repairs and the typical breakdown expenses car owners face to help keep their high mileage vehicle running well.
According to AAA, the overall average cost to own and operate a new car in 2020 was $9,561, with routine maintenance and repairs costing an average of $0.09 per mile. However, it is essential to remember that this estimate is for a new vehicle. For a vehicle with 100,000+ miles, your average cost could be much higher.
To help you avoid any costly repairs on your vehicle, the annual care that car owners should complete and record on a vehicle maintenance log includes:
Changing the oil, which costs an average of $128–$139;
Installing a new battery, which costs an average of $309–$319;
Replacing the brake pads, which costs an average of $245–$268;
Replacing the windshield wipers, which costs an average of $75–$82; and
Rotating the tires, which costs an average of $35–$44.
Along with these typical wear and tear estimates, consider the potential repairs and expenses you could face with a high-mileage vehicle as it breaks down over time. You may need to:
Replace the transmission, which costs an average of $4,743–$4,934;
Replace the engine mount, which costs an average of $432–$482; or
Replace the A/C compressor, which costs an average of $839– $881.
With the help of a customizable and affordable protection plan, the coverage you get could cover essential maintenance costs for a fraction of what a single significant repair could, all while having the potential to give you extra perks as well.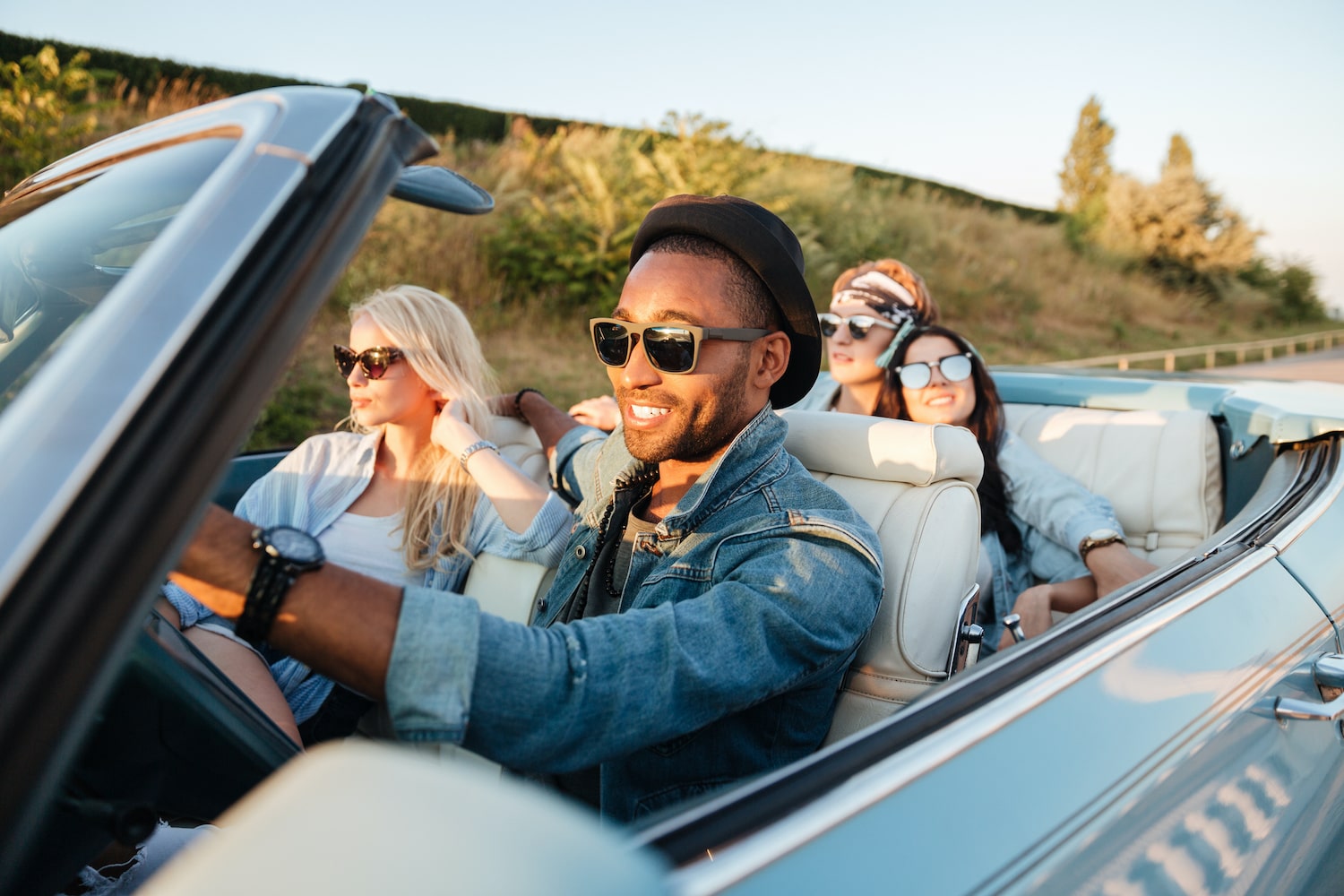 GET AN EXTENDED WARRANTY FOR YOUR CAR!
Want to protect yourself from pricey auto repairs?
Let us help you find the right extended car warranty company and coverage plan for your vehicle!
Get Pricing
What to Look For in an Extended Warranty for Used Cars Over 100k
Whether it's wear and tear, or a repair for a high-mileage vehicle, ignoring any maintenance issue is never a good idea. Not only is it unsafe, but your inaction could further damage your car, diminish its resale value, or leave it unable to function at all.
Vehicle protection plan providers offer different levels of coverage for used and high mileage cars to keep them on the road. With the help of a reputable warranty provider and a trustworthy certified mechanic, you can prolong your vehicle's life and cut any stress you might have by owning a high-mileage car.
As you research providers and warranty options, look for plans that offer an extended warranty for used cars over 100k. A higher mileage vehicle plan should at least include coverage options for the most critical components of your vehicle, such as a powertrain warranty which can consist of specific parts for the:
Engine
Transmission
Driveshaft
Axles
Differential
A bumper-to-bumper warranty, also referred to as an exclusionary coverage plan, will likely cover the most components and offer more extensive coverage, but for a higher price. Plans may include:
Braking and electronic systems
Lighting
Suspension
Air conditioning
Power steering
Depending on the provider and the plan you pick, your policy may also include extra perks like 24/7 roadside assistance, rental car reimbursement, trip interruptions services, and a 30-day full refund guarantee. Talk to a warranty sales representative who can offer a complete coverage overview and tell you about the elements warranty coverage often exclude, such as:
Physical or environmental damage
Wear and tear
General maintenance
Start Your Search for an Extended Warranty for Cars Over 100k Miles
Comparison shopping is a great way to start your search for a coverage plan that suits your needs. Although your auto dealership may offer protection plans once your original manufacturer's warranty expires, getting one from a third-party provider might be the best route to take as they tend to provide more affordable options, flexibility, and additional benefits.
For more information about which plans may be right for you, contact the providers directly and ask for a free quote. Be sure to research all of your options, read the contracts thoroughly, ask questions, and check out customer reviews and ratings before committing to anything. You can also browse through reviews to help you learn more about the top extended car warranties based on real research, so begin your search for an extended warranty for your high-mileage vehicle today.
Replacement estimates derived from repairpal.com