Whether you are looking for a gas-sipping commuter car or a full-size SUV to get the kids to soccer practice, Hyundai has a wide selection to choose from. Hyundai is a popular choice for all ages due to their reliability and affordable prices to suit any budget. 
While Hyundai builds their cars with pride and backs them with a pretty impressive warranty, these factory warranties don't last forever. If you are wanting to keep your Hyundai covered for expensive repairs, purchasing an extended warranty is a solid investment. You can choose from a Hyundai extended warranty or a third party extended warranty.
What Is Covered By a Hyundai Used Car Warranty?
Hyundai's extended warranty offers three different coverage level tiers all which offer protection from costly breakdowns. Whether you're looking for total protection or a package that's more affordable, there's an option for you.
Powertrain
Hyundai's powertrain extended warranty covers the most essential components such as your engine, transmission, drive axle, and more. If you're looking for an affordable coverage level that can alleviate the financial burden of expensive car repairs at a budget-friendly price, then this is the perfect plan for you. 
Gold
The Gold extended warranty covers the same powertrain components, but takes coverage up a notch by also including climate control, your vehicle's electrical system, fuel system, and suspension. 
Platinum
The Platinum coverage level offers robust car repair coverage—providing the best protection on over 1,500 parts on your vehicle. This is going to be about as close as you can get to bumper-to-bumper coverage for your used Hyundai.
How Much Does Hyundai's Extended Warranty Cost?
The cost of Hyundai's extended warranty depends on a few various factors such as driving habits, type of vehicle, and more. All of these factors play a huge role in determining the final cost of your extended warranty coverage.
Coverage
The level of coverage that you choose with your extended warranty will have the biggest effect on the cost. Exclusionary coverage usually carries the highest cost due to it covering the most components. You can find plans that fit your specific budget needs by finding a stated component coverage or high mileage coverage that covers core components that may go out on older vehicles.
Type Of Vehicle
Another big factor in the price of your coverage is going to be the type of vehicle that you are trying to cover. If your vehicle is newer or is a higher-priced vehicle, chances are, you are going to have to pay more for coverage. Trucks and SUVs will usually carry a higher cost than compact cars due to the complexity of the vehicle. This is due to the parts for your car costing more than standard production style Hyundai vehicles. 
Deductible
If you are required to pay a deductible for your insurance, your premium is going to cost you less. A deductible is the amount that you pay for your repair before your warranty starts to pay. For example, if you have a $200 deductible and your repair costs $1,000, you will have to pay $200 and your warranty will pay the remaining $800.  There are many plans available that do not have a deductible which can help you save money up front.
Extra Benefits
Depending on what your specific coverage plan is going to offer as far as benefits, you may pay just a little extra. Some of the most popular extra benefits are going to include 24/7 roadside assistance, trip interruption coverage, towing, rental car reimbursement, and coverage transferability.  
What Is Covered Under Hyundai's Factory Warranty?
Hyundai offers many great warranties standard on every new Hyundai. They have one of the best selections of standard warranties on the market. Let's take a closer look at the 6 standard coverages you will get on every new Hyundai:

New Vehicle Manufacturer's Warranty | 5 Year / 60,000 Mile – This warranty is going to be your standard manufacturer's warranty that covers any component that was manufactured or originally installed by Hyundai. You will be covered if any item is defective in material or factory workmanship under normal use and maintenance.
New Vehicle Powertrain Warranty | 10 Year / 100,000 Mile – With this warranty, you will get 10 years of coverage on the repair or replacement of powertrain components that were originally installed or manufactured by Hyundai. This will cover an item that is defective in material or factory workmanship under normal use and maintenance.
EPA Inspection Standards Warranty | 8 Year / 80,000 Mile – Hyundai is going to offer 8 years of coverage for the repair or replacement of any Hyundai major emissions control components.
Replacement Parts & Accessories Warranty | 1 Year / 12,000 Mile – This one year warranty is going to cover replacement parts supplied by Hyundai that are defective in material or factory workmanship.
Anti-Perforation Warranty | 7 Year / Unlimited Mile – The anti-perforation warranty is going to cover perforation, which is a rust hole through the body panel from inside to outside, corrosion on the original Hyundai body sheet metal installed on your vehicle from the factory.
24 Hour Roadside Assistance | 5 Year / Unlimited Mile  – To keep you covered from being stranded in the event of a breakdown, Hyundai is going to offer 5 years of 24-hour roadside assistance.
What Should I Do If My Hyundai Manufacturer's Warranty Has Expired?
When it comes time for your factory Hyundai warranty to expire, consider whether or not you want to continue coverage for your vehicle. Without coverage, you'll run the risk of paying for hefty car repairs out of pocket that can keep you off the road for long periods. The best thing to do when your manufacturer's warranty is about to expire is explore extended warranty options that can help you gain peace of mind. 
Average Hyundai Repair Costs
While small repairs may not cost much, replacing your A/C compressor or transmission usually require thousands to fix. To give you a better idea of what you can expect to see on your next repair bill, we have gathered some common repairs for Hyundai owners and their average costs.
| | |
| --- | --- |
| Hyundai Repair Part | Average Cost |
| A/C Compressor | $864-$1,228 |
| Power Steering Pump | $332-$598 |
| Alternator | $446-$598 |
| Front Shocks | $420-$449 |
| Wheel Bearing | $216-$305 |
| Front Brake Job | $171-$225 |
*prices derived from repairpal.com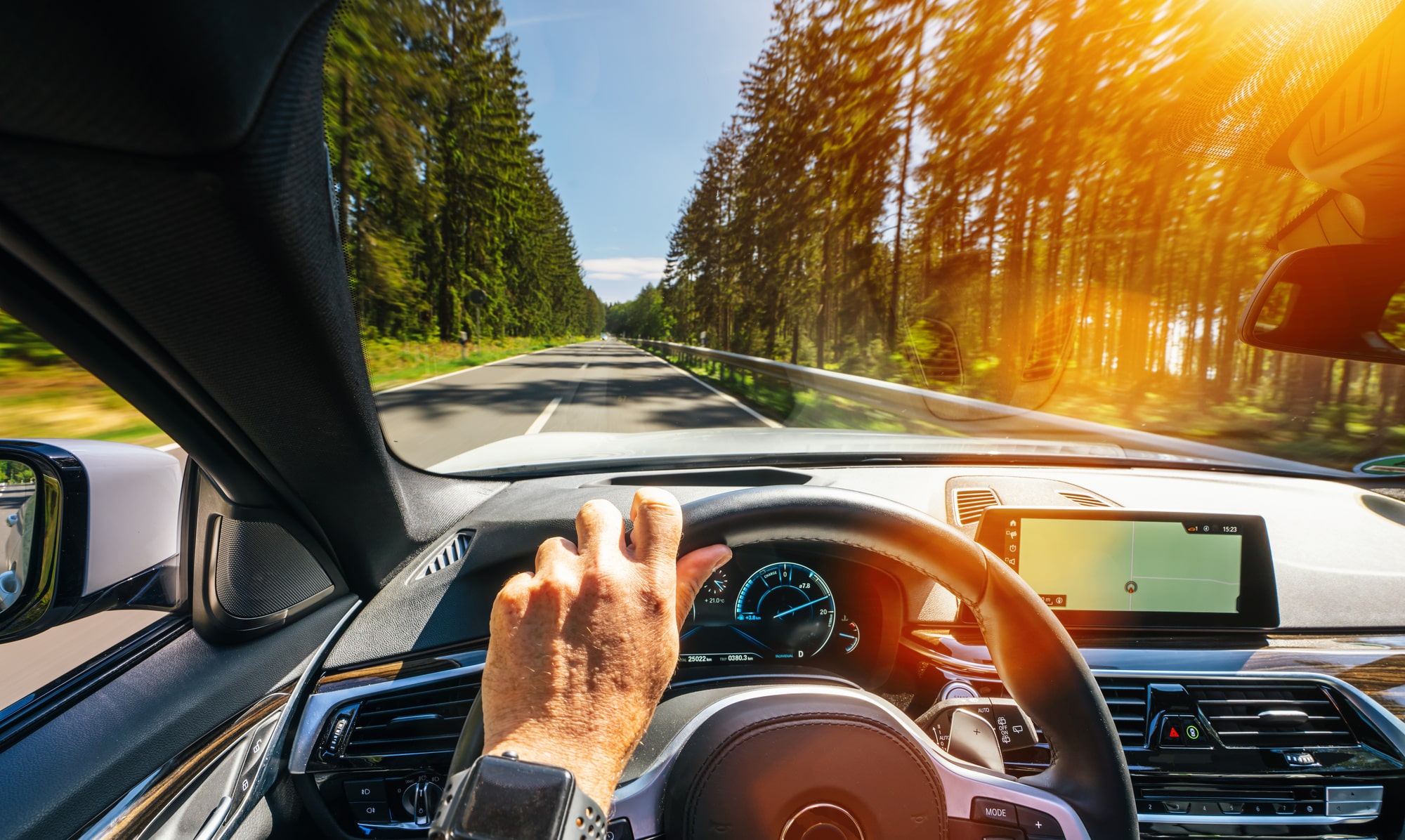 LIST OF TOP EXTENDED CAR WARRANTY COMPANIES OF 2022!
Has Your Hyundai Warranty Expired? Extend it Today!
Check out our top picks for Hyundai used car warranty programs.
View the List
Hyundai Warranty Benefits
Every Hyundai warranty comes with great benefits that can provide peace of mind both on-and-off the road. Not only do you save money on repairs, but you also have access to licensed Hyundai technicians that know your vehicle inside-out. Additionally, you will get 24 hour roadside assistance, towing to your nearest participating dealership, rental car reimbursement, and trip interruption coverage of up to $200 per day for up to 5 days if required.
Shopping For An Extended Hyundai Warranty
When you decide to shop for an extended warranty for your Hyundai, there are going to be a few questions that you may have. Let's review some of the most common questions you should be asking when shopping for an extended warranty. 
What are the exclusions in my policy?
When discussing your policy with the warranty company, you will want to check and see what exclusions are defined in the agreement. This will give you a better idea of what may not be included in your protection plan.
Does the policy cover wear and tear?
Most extended warranties are only going to cover defects in materials or workmanship on factory components. Some will offer warranties on remanufactured or replacement parts that fall under the same circumstances, but normal wear and tear is usually not covered.
Are there other contract levels available?
When looking at the contract you are presented, you will need to ask if there are other contract levels available. Chances are, there are going to be more comprehensive plans that fit your specific budget.
What are the factors that can void your policy?
Factors that usually void your policy can include totaling your vehicle, neglecting repairs, having repairs done by non-approved mechanics, and altering the odometer. These are just a few of the factors that can void your policy, so asking your warranty company what voids their specific policies can help ensure you keep your warranty intact.
Hyundai Extended Warranty Or Third-Party Vehicle Protection?
When shopping for an extended warranty, there are two options to choose one—a factory warranty or extended warranty from a third-party provider. There are benefits to both, but the decision ultimately depends on your own personal needs. 
Pay Less For Coverage
Third-party protection plans are typically more affordable compared to factory warranties. You'll receive the same level of coverage, if not better for the price point, and gain access to perks like roadside assistance and trip interruption coverage. Extended warranties purchased through a dealer will usually be rolled into your existing vehicle loan. This means you will be charged interest on the warranty as well.
Extended Coverage For Your Hyundai
Choosing an extended warranty through Hyundai will allow you to get many of the same great coverages found on your factory warranty. You can choose from 3 different levels of coverage that range from basic powertrain coverage to exclusionary coverage for over 1500 components of your vehicle. 
With so many different choices of third party companies, you will be able to find many different coverage plans to choose the amount of coverage you need for your vehicle. These will be available in many different coverage and budget levels.
Use Your Favorite Trusted Mechanic
If you choose a Hyundai extended warranty, you'll be required to rely on a Hyundai dealership for repairs. This may not be an issue for some, but if you live far from a local dealership then this might pose a problem when needing to be serviced. Most third party extended warranties allow you to take your vehicle to any licensed mechanic to have the work completed, allowing you to have a say in who repairs your car. .
Third Party Hyundai Extended Warranty Benefits
One of the best advantages of choosing a third party extended warranty is that you get added benefits not commonly found with dealer-provided extended warranties. Each company is going to offer different benefits, but we have listed a few of the most popular benefits below.
24/7 Roadside Assistance

—Car breakdowns can happen at any time during the day, and usually, they are not at your convenience. 24/7 roadside assistance is one of the most popular benefits found on extended warranties.

Substitute Transportation

—If your breakdown is covered by the company, you can be reimbursed for rental car fees or public transportation while your vehicle is being repaired at a licensed repair facility.

Trip Interruption

—If your vehicle breaks down more than 100 miles from your home, many companies will offer food and lodging reimbursement while your car is repaired.
More About Hyundai Warranties:
Doing your research when purchasing a new or used vehicle is key to understanding what problems you can expect in the future. Even knowing what recalls have been issued for your vehicle can allow you to get your car repaired for free to keep your car in great working condition. To make things easy, we have put together a few resources to help you find out what recalls, defects, and problems you can expect with your Hyundai.
General Recalls, Problems, and Defects: NHTSA-Safety Issues & Recalls
Hyundai Owner Reviews: Car Brands Ratings
Hyundai Automotive Recalls: https://autoservice.hyundaiusa.com/campaignhome 
Frequently Asked Questions: Hyundai's Factory Warranty
How Long Does A Standard Hyundai Factory Warranty Last?
The new vehicle manufacturer's warranty offered from Hyundai is going to last 5 years or 60,000 miles, whichever occurs first.
Is My Engine Covered Under A Hyundai Factory Warranty?
Hyundai's powertrain warranty is going to cover your vehicle's engine for up to 10 years or 100,000 miles.
Is my Hyundai Used Car Warranty Transferable?
Your factory Hyundai warranty is transferable within the 10-year powertrain warranty, but it will be reduced to 5 years or 60,000 miles of coverage for the new owner. 
What Is The Best Extended Warranty For My Hyundai?
To find the best-extended warranty for your Hyundai, you will need to take into consideration what you would like to get out of your warranty. With three great choices from Hyundai and a wide variety of third party choices, you are sure to find the best warranty for your vehicle.
Which Hyundai Vehicles Are Covered Under An Extended Warranty?
This is going to depend on what type of extended warranty you choose. Just about any Hyundai can be covered by some type of extended warranty.
Frequently Asked Questions: Hyundai's Extended Warranty
Where Can I Get My Hyundai Service For Repairs?
When it comes to extended warranties and taking your Hyundai in for repairs, there are benefits to both. With a Hyundai extended warranty, you are limited to Hyundai dealerships, but your repairs will be done by licensed Hyundai technicians. With most third party warranties, you can take your Hyundai to any licensed mechanic for repairs.
What Do Other Extended Car Warranties Cover That Hyundai Warranties Do Not?
Third party warranties, much like Hyundai warranties, are going to offer different levels of coverage. You will need to compare each coverage to find out which is going to offer you the most benefits. However, all many extended warranties will include trip interruption, roadside assistance, and substitute transportation.
What Extended Warranty Covers The Most For The Best Price?
This is going to boil down to what you need to be covered and what you can afford. With 3 Hyundai plans and a variety of third party extended warranty plans, you should be able to find the best coverage for your budget.
How Do I Get A Quote For An Extended Warranty?
Requesting a quote on extended warranty coverage couldn't be any easier. Check out our reviews of the top companies in the business to find one that fits your needs.