Buying a car is an exciting experience that can open up all kinds of possibilities when it comes to your comfort and convenience. One of the most exciting aspects of purchasing a vehicle is shopping around for the perfect one. If you know your style and the type of car that will suit your unique taste, you can have a lot of fun looking for your next vehicle.
When shopping for a car, you will probably have a lot of questions. Regardless of what those questions maybe be, it's always best to decide whether or not you should be a new or used vehicle before you start looking. This will help you narrow down your search and ensure that all your needs are met and that you stay within your budget. Knowing the benefits of both can give you a good idea of whether buying a new or used car is the best bet for you.
Benefits of Buying a New Car
While buying a brand new car right off a dealership lot may not be an option for some car buyers, there are a lot of benefits to being the first owner of a vehicle. With a brand new vehicle, you can get the most out of your purchase while enjoying all the advantages that come with it. Knowing what these benefits are can help you decide if it will be worth the extra money or if purchasing a used vehicle is the better option for you.
Financing Offers
Depending on certain factors like the make and model of the car you are considering and what time of year you are shopping, you can usually find great deals on financing for a new car. This is especially true if you have a good credit score and can take advantage of incentives offered to qualified buyers. When buying a new car, manufacturers will also sometimes offer rebates that can end up saving you a lot of money on the final price of the vehicle.
Exact Specifications
If you have it in your budget to do so, you can choose from all kinds of different options and trim levels when purchasing a new car. This allows you to get a car with everything you could possibly want regarding interior amenities, colors, engines and other performance or cosmetic features. On the other hand, you are at the mercy of whatever vehicles are available and within your budget with a used car. This forces you to compromise the different features and style options you are hoping for regarding your next car purchase.
Latest Technology
Purchasing a new car gets you access to all the latest technologies and advances in safety. Whether you want a comprehensive infotainment system or some of the more state-of-the-art safety features like forward collision protection and automatic braking, a new car will be much more likely to have this tech. A used vehicle is usually limited to the technology available when it was new, leaving you stuck with older features.
Less Work
Finding a good deal on a new car can oftentimes be a lot easier than it would be for a used car. Working with a dealership can help you find the best car for your needs and is within your budget. Conversely, shopping for a used car can be a lot of work and eat up a lot of time from your schedule with different trips to and from sellers to try and find the right vehicle for you. Buying new is can be a one-stop-shop experience that is much more convenient.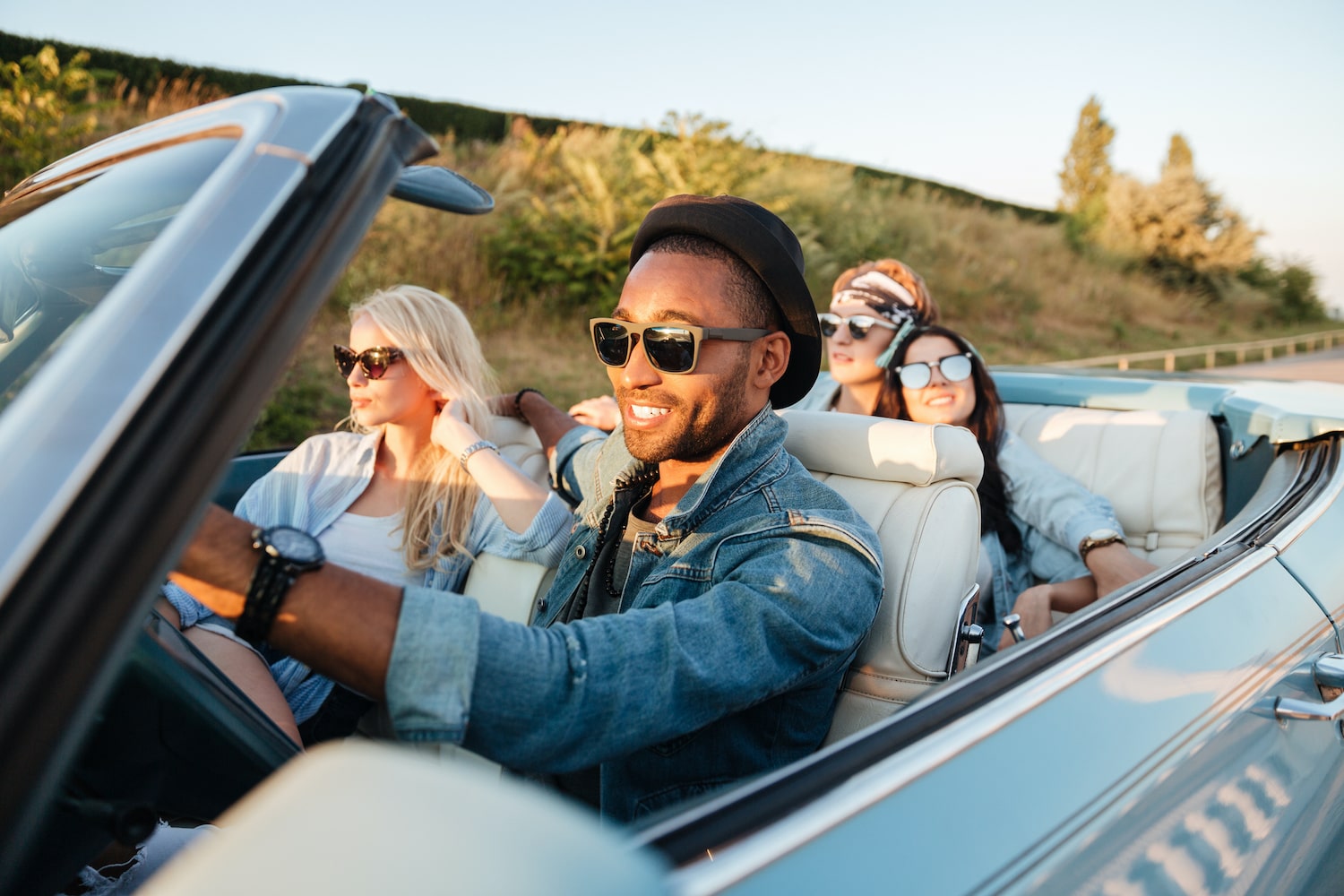 GET AN EXTENDED WARRANTY FOR YOUR CAR!
Want to protect yourself from pricey auto repairs?
Let us help you find the right extended car warranty company and coverage plan for your vehicle!
Get Pricing
Benefits of Buying a Used Car
While buying a new car can often be the best choice, there are a lot of good reasons to buy a used vehicle. If you know what to look for and have a basic knowledge of different types of vehicles, you can find a great deal on a car that will give you many years of good service.
Less Dramatic Depreciation
When you buy a new car, it will lose approximately 24 percent of its value within the first year. This depreciation is an immediate loss to you and will significantly affect the car's resale value. After five years, that car will have lost 60 percent of its value. If you buy a used car, it will still depreciate but at a much slower rate, giving you an advantage when you want to sell it and move on to another vehicle after owning it for a while.
Lower Price
One of the things that makes buying a new car so tricky is that you have to put money down and make a monthly payment with interest. When you buy a used car, especially from a private party, you pay for it when you buy it, and then your financial responsibility to that party is over. Even if you finance a used car, the fact that it has depreciated so much from its original value means you will pay much less overall.
Cheaper Insurance
Car insurance prices will vary greatly depending on the individual, but no matter what kind of driving history you have or where you live, a used car will almost always be cheaper to insure than a brand new one. This is mainly because a used car is worth less overall and poses less risk to the insurance company. Auto insurance rates will generally drop about 3.4 percent for every year the car ages, which can save you a lot of money over a long period of time.
Protect Your New or Used Car With an Extended Warranty
Whether you choose to buy a new or used car, an extended warranty can help protect it. Even if you buy a new car that has a manufacturer's warranty, an extended warranty can offer additional coverage and give your vehicle more comprehensive protection. The right warranty can make all the difference when it comes to your safety and confidence when you are on the road. Explore our extended warranty provider reviews and buying guide to find out which extended warranty will work best for you and your vehicle.