Due to the rise in gas prices, electric or hybrid cars are seeing a spike in sales as customers seek more fuel-efficient options. But not everyone has easy access to electric vehicle charging stations or the desire to make the switch just yet. Several options are available if you're looking to buy a new SUV that's great on gas. Here are our top five picks for the most fuel-efficient SUVs of 2022:
#1. 2022 Nissan Rogue FWD
MPG: 30 City / 37 Highway
Fuel Tank Capacity: 14.5 gallon
MSRP: Starting at $26,850
The 2022 Nissan Rogue does not disappoint as one of the most fuel-efficient compact crossover SUVs you can get for the money. This 5-seater vehicle, which was redesigned for 2022, gains a new 1.5-liter turbocharged three-cylinder engine and delivers an EPA-estimated 33 mpg combined for the base FWD model.
While it is a smaller SUV, the Rogue still offers ample seating, a vast and versatile storage area, and comfortable passenger space. It also furnishes Zero Gravity front seats, making travel cozier for drivers and families during extra-long road trips. Furthermore, the advanced driver aids simplify the driver's experience with Android Auto and accessible blind-spot monitoring.
The 2022 Rogue comes with Nissan's 3-year/36,000-mile limited warranty and receives an expert rating of 4.4/5.0 from Kelley Blue Book (KBB). It even gets a #7 ranking in the Compact SUVs category by U.S. News & World Report. Overall, the 2022 Rogue is an excellent option for families desiring comfort, safety, reliability, and fuel efficiency.
#2. 2022 Toyota Corolla Cross
MPG: 31 City / 33 Highway
Fuel Tank Capacity: 13.2 gallon
MSRP: Starting at $22,195
The 2022 Corolla Cross is one of the newest Toyota SUV crossovers to hit the market, delivering more off-road capabilities than many competitors. This budget-friendly SUV is great on gas and offers several standard advanced safety features and Apple CarPlay and Android Auto.
The 2022 Corolla Cross comes in front-wheel-drive (FWD) and all-wheel drive (AWD) and furnishes expandable trunk storage that you can extend by folding down the rear seats. It also comes with a 3-year/ 36,000-mile factory warranty and a 5-year/60,000-mile Powertrain warranty. Overall, KBB gives the 2022 Corolla Cross a 4.0/5.0 expert review.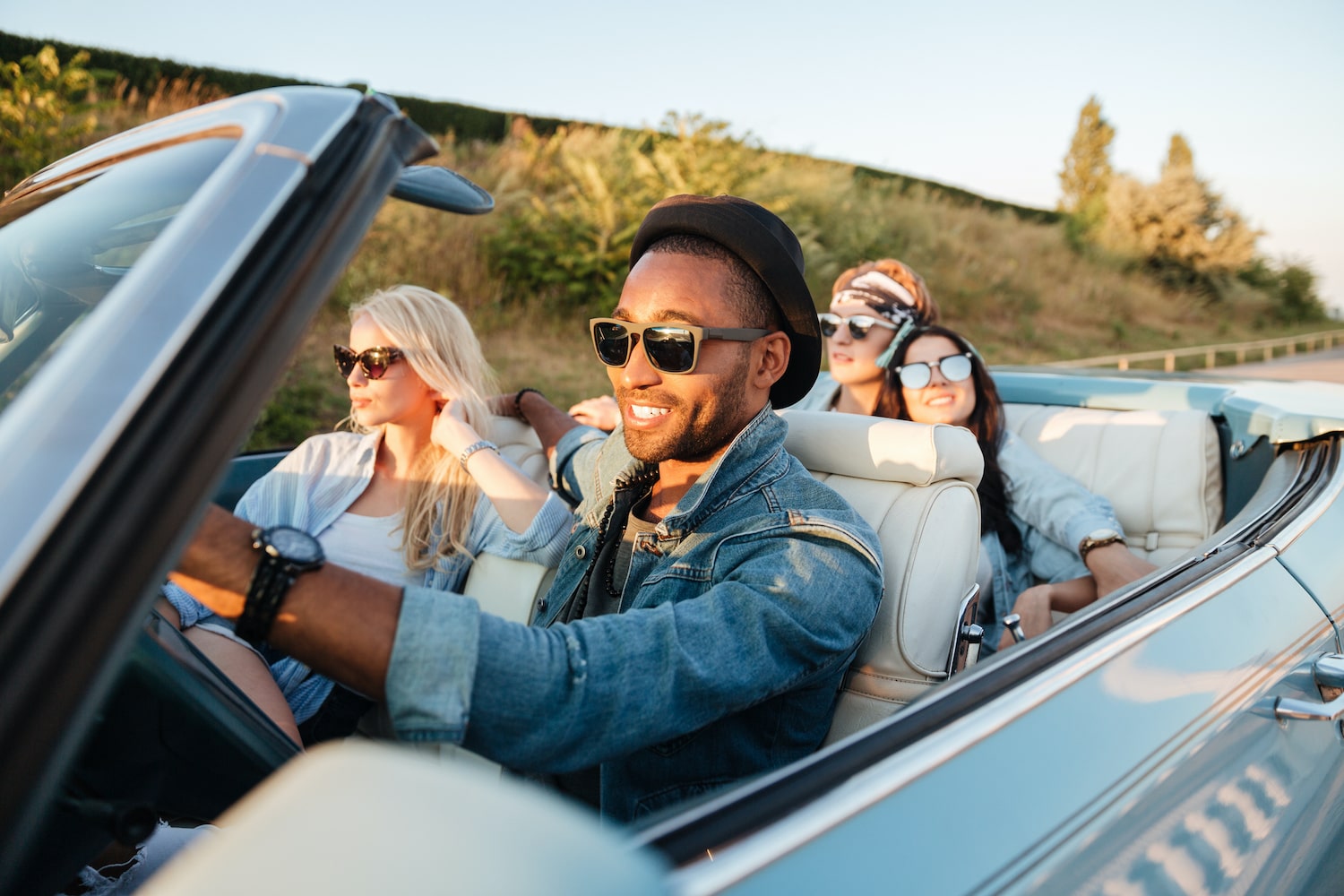 GET AN EXTENDED WARRANTY FOR YOUR CAR!
Want to protect yourself from pricey auto repairs?
Let us help you find the right extended car warranty company and coverage plan for your vehicle!
Get Pricing
#3. 2022 Hyundai Kona FWD
MPG: 30 City / 35 Highway
Fuel Tank Capacity: 13.2 gallon
MSRP: Starting at $21,300
If a much smaller crossover SUV is what you want, then the 2022 Hyundai Kona might be the vehicle for you. This subcompact SUV comes in five trim levels, offering a fresh, sleek look. It also furnishes an 8-inch touchscreen and wireless connectivity for Apple CarPlay and Android Auto smartphone integration.
Hyundai equips the 2022 Kona with advanced driver assistant features, including adaptive cruise control, lane-keeping assist, and automatic rear braking. In addition, the Kona includes Hyundai's favored 5-year/60,000-mile basic warranty and 10-year/100,000-mile Powertrain warranty. Overall, Edmunds gives the 2022 Kona a 7.9/10 expert rating.
#4. 2022 Lexus UX 200
MPG: 29 City / 37 Highway
Fuel Tank Capacity: 12.4 gallon
MSRP: Starting at $33,000
This luxury crossover SUV radiates style with its attractive and bold exterior design and high-quality interior and dashboard structure. It is also one of the best in its class for fuel economy, reaching 32 combined city and highway miles. In addition, the UX 200 earns a 5.0/5.0 crash test rating from the National Highway Traffic Safety Administration, making the Lexus UX an excellent option for motorists desiring on-the-road security. Its standard and optional safety tech features include:
Lexus Safety System+ 2.0
Blind-Spot Monitoring/Rear Cross-Traffic Alert
Road Sign Assist
The 2022 UX rates #6 in the Luxury Subcompact SUVs category from U.S. News & World Report and receives a 7.2/10.0 overall rating. In addition, the UX comes with the Lexus 4 yr./ 50,000-mile basic warranty.
#5. 2022 Kia Seltos FWD
MPG: 29 City / 35 Highway
Fuel Tank Capacity: 13.2 gallon
MSRP: Starting at $24,045
In 2021, the Kia Seltos debuted as one of the manufacturer's newest small crossover SUVs, delivering both style, affordability, and ample passenger and cargo space. Buyers can choose from unique paint colors and modern design options and enjoy plenty of standard safety tech features like the 8-inch infotainment system. They also receive Kia's famous 6-year/60,000-mile basic warranty and 10-year/100,000-mile Powertrain warranty.
U.S. News & World Report gives the Seltos an 8.2/10 overall rating, ranking it #4 in Subcompact SUVs, and notes its quality, value, and exceptional gas mileage.
Save Money While Caring for Your Vehicle
Choosing the best vehicle for you is a big decision. While you want to buy something you love and enjoy driving, you also want it to be affordable and safe. Unfortunately, ownership costs don't end once you complete the transaction and drive off the lot. But you can save money on unexpected breakdowns and maintenance with a solid extended car warranty.
Protect your vehicle and wallet before your factory warranty expires by researching additional coverage plans. Who offers the best policy? Learn more by checking out our list of top extended car warranty companies and requesting a free quote.