Although electric or hybrid cars are gaining in popularity due to sky-rocketing gas prices, there will always be drivers who prefer gas-only models. Thankfully, several fuel-efficient options are available, each offering its own set of added perks. Here are our top five picks for the most fuel-efficient cars of 2022:
#1. 2022 Hyundai Elantra
MPG: 33 City / 43 Highway
Fuel Tank Capacity: 12.4 gallon
MSRP: $19,950
This compact sedan offers a high fuel economy and comfortable cabin space drivers might not expect. With a strong 147-horsepower 2.0-liter four-cylinder engine, the 2022 Elantra also delivers ample standard and optional features, modern style, safety, and affordability.
Hyundai provides a generous 5-year/60,000-mile basic warranty, making the brand a popular choice for buyers who desire budget-friendly dependability. Overall, Edmunds gives the 2022 Elantra a 7.7/10 expert rating.
#2. 2022 Honda Civic Sedan
MPG: 31 City / 41 Highway
Fuel Tank Capacity: 12.4 gallon
MSRP: Starting at $22,550
Freshly redesigned, the Honda Civic is Edmunds Top Rated Sedan for 2022 and U.S. News & World Report's #1 in compact cars for the money. This 11th-generation model exudes modern style and furnishes an abundance of technology like a 7-inch touchscreen display and wired Apple CarPlay. It also delivers a fun driving experience and excellent fuel economy, getting a combined average of 35 mpg.
The Civic comes with a 3-year/36,000-mile basic warranty and two engine options—a 2.0-liter 4-cylinder with 158 horsepower or a turbocharged 1.5-liter 4-cylinder with 180. Each has a continuously variable automatic transmission (CVT).
#3. 2022 Nissan Versa
MPG: 32 City / 40 Highway
Fuel Tank Capacity: 10.8 gallon
MSRP: Starting at $15,380
Looks are deceiving with the 2022 Nissan Versa. Although it is a smaller sedan, it has generous interior space and a decent-sized trunk, providing ample storage space for drivers. It also offers a user-friendly infotainment system and advanced driver safety aids at an affordable rate. Even though the Versa only has a 1.6-liter 4-cylinder engine, it gets excellent highway miles at 40 mpg.
Nissan provides a 3-year/ 36,000-mile basic warranty and a 5-year/60,000-mile limited warranty, while Edmunds gives it a 7.1/10 overall expert rating.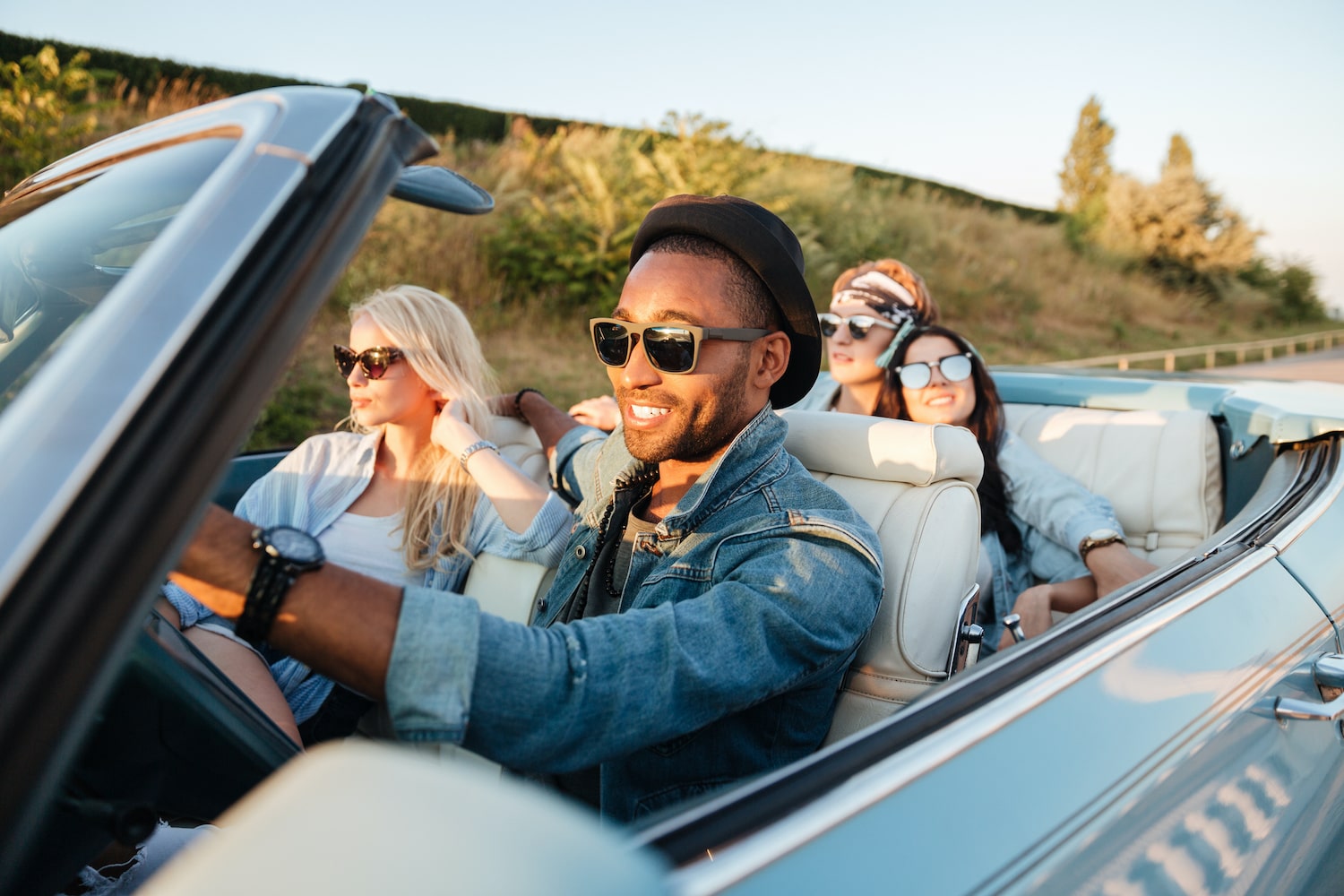 GET AN EXTENDED WARRANTY FOR YOUR CAR!
Want to protect yourself from pricey auto repairs?
Let us help you find the right extended car warranty company and coverage plan for your vehicle!
Get Pricing
#4. 2022 Kia Forte
MPG: 31 City / 41 Highway
Fuel Tank Capacity: 14.0 gallon
MSRP: Starting at $19,090
The 2022 Kia Forte is jam-packed with features and affordability, making it an excellent option for small sedan buyers. While the 2022 Forte delivers noticeable style and a relaxing interior, it also offers an easy-to-use infotainment system and is an IIHS Top Safety Pick.
The 2022 Forte has one of the best basic warranties, with 6 years/60,000 miles of basic coverage and a 10-year/100,000-miles powertrain coverage. Edmunds estimates the base engine model reaches 33 mpg, which is an excellent fuel economy. And overall, they give it a 7.9/10 expert rating.
#5. 2022 Volkswagen Jetta
MPG: 29 City / 41 Highway
Fuel Tank Capacity: 13.2 gallon
MSRP: Starting at $20,195
Packed with style, technology, and excitement, the 2022 Volkswagen offers outstanding gas mileage and a smooth drive. Owners can enjoy zipping around town with the turbocharged 1.5-liter engine and using the IQ Drive safety suite to enhance driver safety. Consumer Reports recommends the 2022 Jetta and gives it a 5.0/5.0 for fuel economy and usability.
Planning a round trip? The 2022 Jetta also provides:
Generous cabin storage,
A leather-wrapped rim on the steering wheel for comfort,
Convenient knobs and buttons on the infotainment screen,
A combined average of 35 mpg for highway and city driving, and
A 4-year/50,000-mile basic warranty.
Keep Your Car in Tip-Top Shape
After deciding on the best car for you, following the factory recommendations is key to keeping it running well. This is especially important as the manufacturer's warranty nears its expiration date. Save yourself from the headache of an unexpected breakdown by ensuring your vehicle has a reliable extending car warranty.
Depending on your provider, you could also benefit from a comprehensive policy that offers regular maintenance benefits. Unsure which provider offers the best coverage for your budget and vehicle? Review our list of top extended car warranty companies and request a free quote to get started.