When you think of the Volkswagen brand, images of the iconic Beetle might come to mind. The small, curvy car was first designed by Ferdinand Porsche and grew to be an affordable, practical, and reliable option for automobile drivers. In the 1960s, the VW Beetle was nicknamed "the bug" and symbolized the counterculture movement during the Summer of Love.
As the German translation of "Volkswagen" is "people's car," Volkswagen Group of America, Inc. continues to hold the customer at the heart of their work today. The team's mission is to drive change and build vehicles that blend design with style to create "attractive, safe, and eco-conscious automobiles."
And because of their commitment to innovation and technology, we can reasonably assume VW makes their vehicles with great care and attention to detail. But how reliable are they in the event of a mechanical failure or breakdown?
What Does the Volkswagen Factory Warranty Offer?
As with other makes/models of vehicles, once you purchase a new VW and leave the dealership's lot, your Volkswagen's new vehicle limited warranty kicks in to help protect the driver from unexpected repairs. Drivers get four years or 50,000 miles of bumper-to-bumper coverage and two years or 20,000 miles of factory-covered maintenance (with most 2020-2022 models).
Volkswagen designs its warranty plan to protect you from paying out-of-pocket expenses during your first years of ownership when you take your car in for a scheduled checkup. Apart from the standard bumper-to-bumper coverage, VW owners also receive:
3-year/36,000-mile 24/7 roadside assistance with complimentary towing to the nearest authorized VW dealership or authorized VW service facility due to a breakdown or collision, and services for battery jump-starts, flat tires, lockout issues, fuel delivery (with limitations), and trip interruption benefits.
Five years VW Car-Net remote access with remote command features, family guardian alerts, monthly vehicle health reports, and parking information services.
If you own a 2018 or 2019 model, your vehicle likely falls under the "People First Warranty." This type of warranty covers drivers for six years or 72,000 miles, whichever comes first. In fact, this warranty is considered the most extended bumper-to-bumper transferable warranty in terms of years and mileage among major American car and SUV brands.
Once this initial coverage expires, you are vulnerable to having to pay expensive repair bills in the event of an unexpected breakdown or damage that is not covered by your insurance policy. However, investing in an extended warranty can help ensure that those costly repair bills are covered at no expense. When deciding on the right extended warranty for you, it's essential to do your due diligence by researching your options to help ensure you find the right coverage for you and your vehicle while also staying within your budget.
What Are Common Volkswagen Repairs and Their Costs?
As your car's mileage increases and normal wear and tear occurs, the need for various replacement parts will become more commonplace. To better understand why a Volkswagen extended warranty used car or new vehicle plan is a valuable investment, let's look at common replacement repairs for specific VW models and their estimated costs:
| | |
| --- | --- |
| VW Golf brake pad replacement | $226–$258 |
| VW Golf knock sensor replacement | $298–$335 |
| VW Jetta Fuel Pump Replacement | $675–$708 |
| VW Jetta timing belt tensioner replacement | $579–$701 |
| VW Passat ABS control module replacement | $1,600–$1,755 |
| VW Passat valve cover gasket replacement | $183–$214 |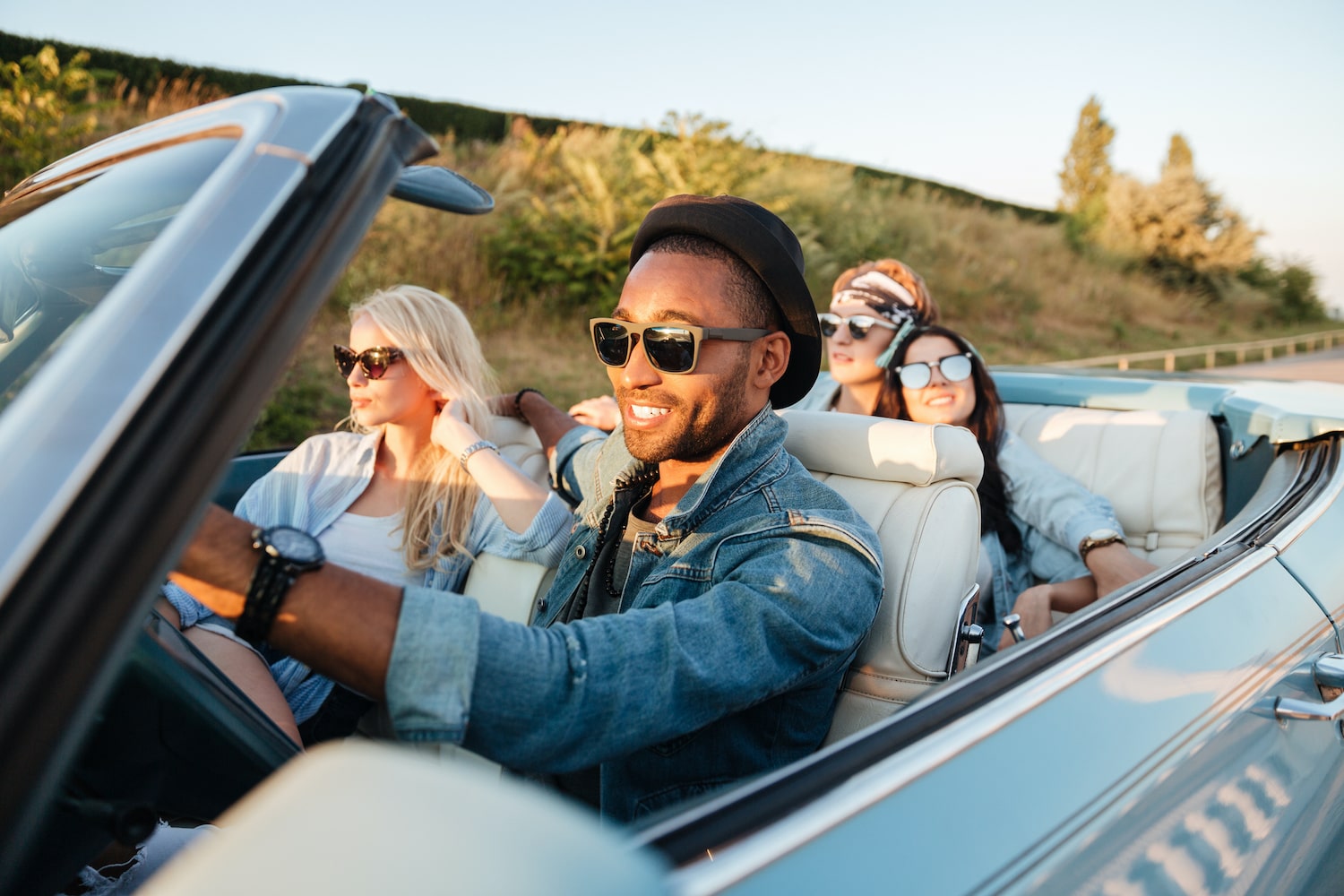 GET AN EXTENDED WARRANTY FOR YOUR CAR!
Want to protect yourself from pricey auto repairs?
Let us help you find the right extended car warranty company and coverage plan for your vehicle!
Get Pricing
Can I Get VW Extended Coverage Through My Dealership?
Volkswagen's Drive Easy program provides three optional extended coverage plans to help with unexpected repair costs. The choices include vehicle service protection, term protection, and CPO vehicle service protection.
Volkswagen Extended Warranty Vehicle Service Protection (VSP)
The Volkswagen Vehicle Service Protection (VSP) plan offers benefits beyond the factory warranty for mechanical repairs and labor up to 10 years or 120,000 miles. You are only responsible for paying the deductible, as long as the plan covers the repair.
You can pick one of three options:
Powertrain coverage includes your vehicle's engine, transmission, transaxle or transfer case, drive axle(s), and certain hybrid/electric components.
Gold coverage includes front and rear suspension, climate control, fuel, electrical, and specific hybrid/electric components, as well as the elements included in the Powertrain coverage.
Platinum coverage includes all mechanical parts of your vehicle when a mechanical breakdown occurs—unless they are specifically listed as "not covered." Part coverage consists of the following:
Engine
Transmission
Drive Axle
Hybrid/Electric
Climate Control
Shocks
Front Suspension
Rear Suspension
Fuel System
Electrical System
Steering
Brakes
CV Boots
Navigation
Audio
High-tech
Each plan offers extra benefits like 24-hour roadside assistance, towing and rental car reimbursement, and trip interruption coverage. Several deductible options are also available. Additionally, the policies are transferable for a fee. However, there are limitations, and coverage exclusions may apply. Always know the terms of your contract thoroughly before signing on the dotted line.
Term Protection
Suppose you're looking for a plan covering wear and tear items like brake pads, engine belts, windshield wiper blades, or your car's battery. In that case, VW's term protection service plan might be an option to explore. As an optional contract covering parts and labor for routine procedures, you pay no deductible the entire time—four years or 60,000 miles.
Talk to your dealership to discuss your eligibility and learn what each plan costs and what might work best for you. But before you commit to any contract, make sure the dealership doesn't plan on rolling the warranty expense into your car payment plan. If that happens, you'll end up paying interest on it. Also, find out if a dealership contract requires you to take your car to a specific repair shop instead of using your own certified mechanic.
Does Anyone Else Offer Volkswagen Extended Warranty Coverage?
Apart from the extended warranty options provided through your VW's dealership, there are many options you can explore when it comes to investing in a Volkswagen extended warranty. Several third-party providers like Endurance, CARCHEX, Carshield, Olive, and Protect My Car all offer vehicle service contracts (VSCs) covering specific parts and labor costs to accommodate different needs and budgets. How much coverage you get will depend on your circumstances and eligibility.
Before choosing your provider and policy, research all your options and compare deductible rates, payment plans, and coverage levels. Several factors can impact the final cost of your Volkswagen extended warranty, so be sure to reach out to the provider and ask for a free quote. You may find that they also offer extra perks for a better price and give you the freedom to have your vehicle repaired at the auto shop of your choice.
To help you get started, take a look at our buying guide to check coverage plans and our top five extended car warranty company picks.
Replacements derived from repairpal.com