Porsche is an iconic German manufacturer known for high-performance sports cars, sedans, and SUVS. Its brand name represents style, speed, durability, and technological excellence. Whether you want to cruise around in a luxury vehicle alone or comfortably drive in style with your family, Porsche offers several models to fit their buyers' wants and needs.
When you buy a Porsche vehicle, you expect to enjoy the experience.
What Is Covered in a Porsche Factory Warranty?
Once you purchase a brand new Porsche from a dealership, you automatically receive 4-years/50,000 miles of a New Limited Warranty, including powertrain and bumper-to-bumper coverage.
You also receive:
2-years/24,000-mile warranty for genuine Porsche parts
4-years/50,000–mile roadside assistance
8-years/80,000–mile federal emission performance warranty
8-years/100,000–mile hybrid battery coverage
12-years/unlimited mileage perforation warranty
However, as with every warranty, Porsche's coverage doesn't include everything. Exclusions include common parts that often need replacing, like brake pads and tires, damage from normal wear and tear, car accidents, neglect, and lack of maintenance. Furthermore, every warranty eventually ends, leaving you responsible for any necessary repairs or maintenance on your Porsche.
Once your vehicle reaches the end of its contract period, take time to explore various Porsche extended warranty coverage options. This is especially important if you aren't prepared for steep repair costs.
How Much Do Porsche Part Replacements Cost?
According to RepairPal, Porsche vehicles have a 2.0 reliability rating out of 5.0, ranking it 32nd out of 32 for all car brands, with an annual maintenance cost of $1,192. There have also been 80 known recalls of Porsche vehicles.
As all vehicles are more likely to face a mechanical breakdown as they age and rise in mileage, knowing what to plan for financially can be crucial in avoiding any unexpected and costly repairs. Consider the following Porsche replacement costs and the expenses you could face without an extended warranty:
| | |
| --- | --- |
| Porsche Boxster Cylinder Head | $6,826–$7,554* |
| Porsche 718 Boxster Camshaft | $2,885–$3,330* |
| Porsche Boxster suspension shock or strut assembly | $1,682–$1,781* |
| Porsche Macan fuel pump | $1,537–$1,611* |
| Porsche Cayenne alternator | $1,507–$2,352* |
| Porsche 718 Cayman Timing Chain Tensioner | $1,235–$1,497* |
Derived from RepairPal.com*
What Is the Best Extended Auto Warranty for Porsche?
The Porsche Vehicle Service Protection (VSP) program offers benefits beyond Porsche's original factory warranty program, where you can choose an option with up to 10-years or 100,000 miles of coverage. You are only responsible for paying the deductible you select—$100 or $250 per claim with this coverage. If you select the $100 deductible, the dealership will waive it if the selling dealer performs the repairs.
You can select from one of two plans and personalize them to suit your needs through your authorized Porsche dealer. These plans are:
The Powertrain plan covers your engine, transmission, drive axle, seals, and gaskets.
The Platinum plan covers your engine, transmission, drive axle, seals and gaskets, climate control, shocks, suspension, fuel system, electrical system, steering, and brakes.
While the Porsche Vehicle Service Protection Platinum Plan expands coverage for the service of major components, it also covers an extensive range of genuine Porsche parts. You also receive 24-hour roadside assistance with enhanced roadside benefits, towing reimbursement, rental car reimbursement, and trip interruption coverage.
However, as with any warranty, some exclusions can apply. For example, you can't take your car to the auto repair shop of your choice. The contract limits you to using a participating, authorized Porsche dealer or other authorized licensed repair facility. Both the Powertrain and Platinum plans also exclude things like wear and tear items and routine maintenance. Additionally, you can only purchase one of these plans while your car is still under the manufacturer's new vehicle limited warranty, so it is essential to check if your Porsche plan is still active.
If your original factory warranty is no longer active, purchasing an extended warranty from a third-party provider can help give your Porsche continued protection. Not only can you get near bumper-to-bumper breakdown protection, but you might have the opportunity to buy a plan that includes maintenance as well.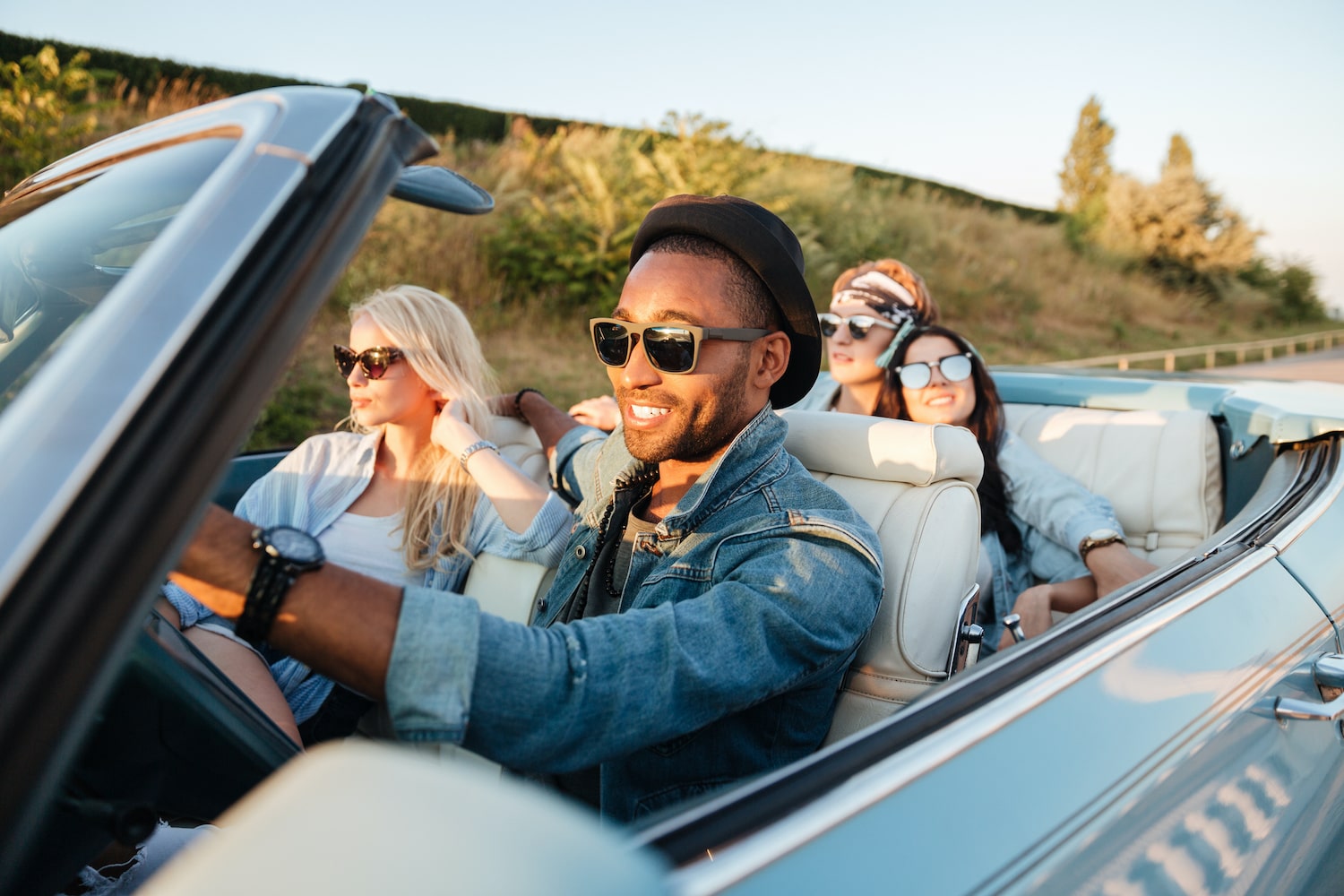 GET AN EXTENDED WARRANTY FOR YOUR CAR!
Want to protect yourself from pricey auto repairs?
Let us help you find the right extended car warranty company and coverage plan for your vehicle!
Get Pricing
Finding Porsche Extended Warranty Coverage From a Third Party
One of the most critical steps in choosing an extended warranty that can help prolong the life of your vehicle is to read various Porsche extended warranty reviews. In your research, you'll want to find a trustworthy provider and read what customers are saying about the company. If reviews indicate that the sale process is complex and customer support is unhelpful, it may be best to find other options.
Also, take time to research the coverage options each provider offers to gain a clearer idea of the level of coverage you want. What you get will depend on your agreement's terms with the provider you select. However, you will likely be able to choose from the following:
Stated component warranty
At Extended Auto Warranty, we've already researched the best extended car warranty options from third-party providers. Our top five picks include:
Car Chex
Olive
We include an overall rank, pros/cons list, and a rating for each. Ask these providers for a free quote for your Porsche vehicle and compare the information you receive. Also, make sure you get answers to any questions you have before signing a contract.
For example, find out the following information:
Is there anything I am not eligible to receive?
Can I take my car to the auto repair shop of my choice?
Are there conditions that will void my car warranty?
Do you offer any discounts?
Will I receive 24-hour roadside assistance or any other perks?
Does my plan cover routine maintenance?
What are my deductible options?
Extended warranty providers do not have standard pricing that you can refer to. So each provider will have to generate a quote for you based on the following factors:
Your vehicle's type, age, and mileage
The cost of Porsche parts and labor
Your location and driving demands
The coverage level and terms you choose
Extra benefits you select
Your deductible rate
Any applicable discounts
Choosing the Best Porsche Extended Warranty for You
Before you select an extended warranty for your Porsche, take time to research each provider and compare each protection plan and their available benefits or perks. You should also compare your dealership's overall plan and premium to other independent third-party providers, as you might find that a third party gives you more perks and lower rates than dealerships.
Also, keep in mind that a dealership will likely combine the cost of a plan into your car payment if you still owe on your vehicle, which means you'll be paying extra in interest. Through a third party, you will likely be able to opt for a monthly payment that fits your budget. Furthermore, they might have fewer mileage limitations and even let you pick the auto repair shop of your choice.
It's essential to remember that maintenance and labor costs for a luxury Porsche vehicle may be significantly higher than a standard vehicle. Ultimately, your budget and your car's reliability will be the most significant factors you consider when deciding on a plan.
For more information about the extended warranty options available to you, take a look at our buying guide to begin comparing coverage plans today.