According to the National Highway Traffic Administration, car accidents occur every 60 seconds worldwide. In 2019 alone, U.S. traffic crashes involved nearly 6.6 million passenger cars. Due to their frequency, knowing how to respond in the moments immediately following a collision is imperative to helping you think clearly and critically and keeping you safe. Learn how to better manage a stressful situation by considering the following recommendations.
7 Tips to Stay Safe After a Car Crash
Stay Calm & Check for Injuries
Following a car accident, your health, safety, and those around you are priority number one. To properly tend to yourself and anyone involved in the accident, you must first remain calm. Start by taking a few deep breaths and checking yourself and your passengers for injuries, including neck or back pain. If there are injuries, dial 911 and wait for the paramedics to arrive. They can safely assist anyone with an injury while preventing further damage.
Check Your Surroundings & Find a Safe Zone
The location of your accident and your vehicle's condition are significant factors in deciding what to do next. If you are on a highway or other busy street and your car is driveable and not smoking, turn on your hazard lights and carefully move it to the side of the road. However, leave the vehicle where it is if you can't move it or you smell smoke. Instead, turn on your hazard lights to alert other drivers of the accident and safely check your surroundings before exiting the vehicle.
Stay put if the crash is more severe unless there is a fire, and you must remove yourself or others from the car to prevent further harm or damage. But if the accident is minor and you can get to the side of the road safely, turn on your hazards and slowly move your vehicle, put it in the park, and turn it off. Next, carefully exit the car and set up the reflective emergency triangles or flares from your car's emergency kit. These items will help alert other drivers of the accident, encouraging them to reduce their speed.
Call the Police to Report the Accident.
A minor collision doesn't always necessitate a call to the police. However, it does help streamline the process of filing an insurance claim by having a report to reference. So after you check for injuries and move to a space spot, contact the police to report the accident. If you have already dialed 911 due to any injuries, speak to the officers that arrive. This will help verify the cause of the accident and document any witnesses. But remember to be careful with what you say. Admissions of guilt can be used against you, so only discuss the facts. Also, take down the officer's information, including name and badge number, just in case you need it for future reference.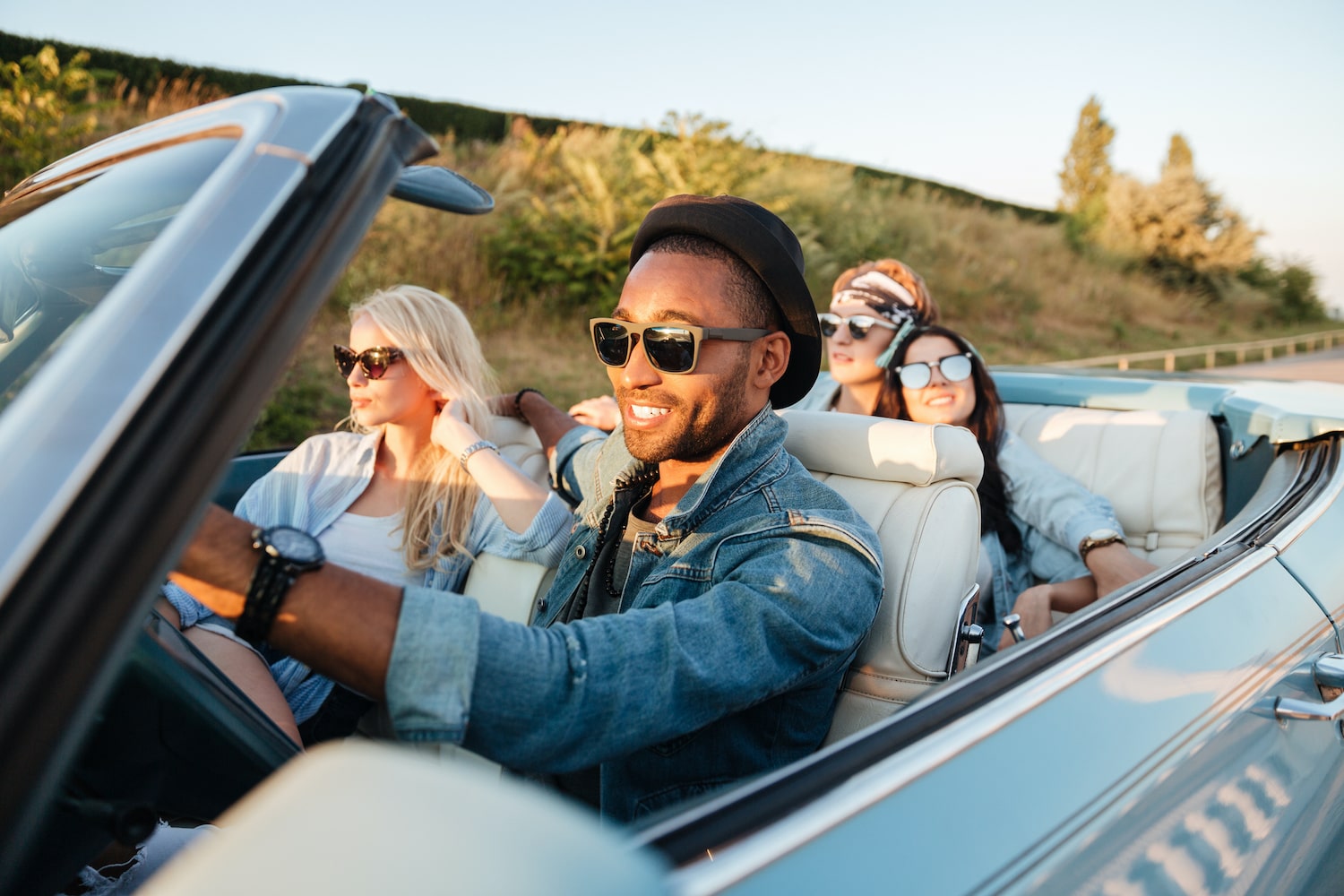 GET AN EXTENDED WARRANTY FOR YOUR CAR!
Want to protect yourself from pricey auto repairs?
Let us help you find the right extended car warranty company and coverage plan for your vehicle!
Get Pricing
Document the Accident with Photos & Notes
Documenting information about the accident is a great way to capture every detail you may need. Since most people carry cell phones or smartphones, use them to your advantage by taking pictures of your car's damage and any other damage that the accident caused. Photograph your surroundings to get a clear representation of the weather, trees, and location of the sun, which could all potentially impact your case's outcome.
You can also take notes on your phone to record other facts like the time of the accident, further vehicle details, and the contact information of any witnesses, as these can all be helpful for the accident report. Additionally, do not forget to exchange license, registration, and insurance information with other involved drivers.
Get a Tow If Necessary
Not every accident results in a totaled vehicle, but a collision may require the help of a towing service. However, this will depend on the location and extent of the damage. If you have 24/7 roadside assistance through your auto insurance or your car's factory or extended warranty, you may be able to transport the vehicle to your certified repair shop. But first, ask the officer who is assisting the accident scene if you should call for a tow. Sometimes, the police will call for towing service themselves. If this is the case, find what you need to do to have the vehicle transferred to your auto shop before they complete any repair work.
Talk to Your Doctor
Even if you felt fine and did not dial 911 immediately after the accident, scheduling an appointment with your practitioner is one post-accident task you don't want to put off. Some aches and pains can pop up after a couple of days. Your doctor will be able to document the injuries and report them to your insurance agency regarding your claim. Furthermore, you can get the medical attention you need before the damage worsens.
Call Your Insurance Agent & Warranty Provider
One of the most critical steps you have to take following an auto collision is notifying your car insurance company and warranty provider of the accident. Providing that you have the accident details available, your auto insurance agent may be able to start processing an insurance claim immediately. Make sure you give the agent the police report, any pictures and notes you took, and the contact information of those involved. In addition, a call to your car warranty provider can start the process to repair your vehicle and get you settled in a rental if applicable.
Be Proactive And Protect Your Vehicle Now
Knowing what to do after a car accident can be less stressful when you've already thought about the steps beforehand. When you're prepared, you are more likely to stay calm and help those around you. Ensure you always know where important information like your insurance card and registration is in your vehicle. Keep a car safety kit with emergency first aid items in your trunk. Additionally, invest in a reliable vehicle protection plan to protect you during an unexpected breakdown. Check out our top vehicle service contract providers to find the best options for your budget and needs.