Safety is the most critical aspect of owning a vehicle. As a motorist, you must protect your passengers, other drivers, pedestrians and yourself from potential risks and hazards on the road. When an issue occurs and you suspect something is wrong with your vehicle, the last thing you should do is ignore it. Doing so could damage your car, lead to an unexpected breakdown or accident and potentially voiding your car warranty.
However, whether you're diagnosing a car problem as a novice driver or a seasoned motorist, it's not always easy recognizing the signs that your vehicle may be at risk of a breakdown without the proper tools or knowledge. Luckily, instead of speculating on what may be wrong, you can use your mobile device to help you know if you need to repair or replace a particular car part or visit a certified mechanic to get the job done.
Now you can know why your check engine light is on, or if there's a problem with your brake pads, fuel consumption or something else – all at the touch of a button and without any unnecessary trips to a repair shop. But how does this type of self-diagnosing technology work? To first understand this type of technology, you must first know how your vehicle's internal diagnostics work.
Understand How on-Board Diagnostics Work
The system that monitors your car's computer system and reports diagnostic issues is called On-Board Diagnostics (OBD). An OBD oversees various engine control systems  and collects information from the sensors within your car to communicate the issues it identifies. Mechanics use the OBD port, an electrical plug, to diagnose a vehicle's problems.
But how can you use it on yourself?
To start, you have to purchase an OBD-II scanner, code reader, or similar device which plugs into your OBD port and accesses your OBD-II system. It then conducts diagnostics on your vehicle to read your car's computer codes and identifies the severity of a problem if one occurs.
With this, instead of taking your vehicle to the repair shop to identify a problem, you can use the software to diagnose your car. And depending on the severity of the issue, you may be able to fix it yourself.
 Learn How to Diagnose Your Car Using Today's Technology
OBD scanners are portable and easy to use, and some people may even consider them to be a valuable item to keep in your car in case of an emergency. Specific OBD2 software programs are ones you'll want to check out as they both compatible with computers and mobile phones.
BlueDriver
Depending on what you buy, your OBD device may connect to your Bluetooth or Wifi. One such product is the BlueDriver Scan Tool, which turns your smartphone or tablet into an OBD2 scan tool for your vehicle. When you scan your vehicle with the driver, you get a list of trouble codes, possible causes of these issues and reported fixes. For $99.95, you can purchase the BlueDriver sensor directly from Walmart, Amazon or through the company's website.
Once you receive the product, you can learn how to diagnose your car with BlueDriver by following these steps:
Download the free BlueDriver app.
Locate your OBD2 connector port. (Look for it under the steering wheel column, or near the center of the dash, center console, or under the glove box.)
Plug the BlueDriver sensor into your OBD2 connector port.
Pair the BlueDriver with your Android or iOS device via Bluetooth.
Wait for the results.
Using this portable, wireless scan tool, you will be able to view live data of your vehicle's engine and its charging and cooling systems. You will also be able to perform enhanced diagnostics, read and clear your airbag, transmission, ABS, and other module codes, and check to see if you'll pass a smog test.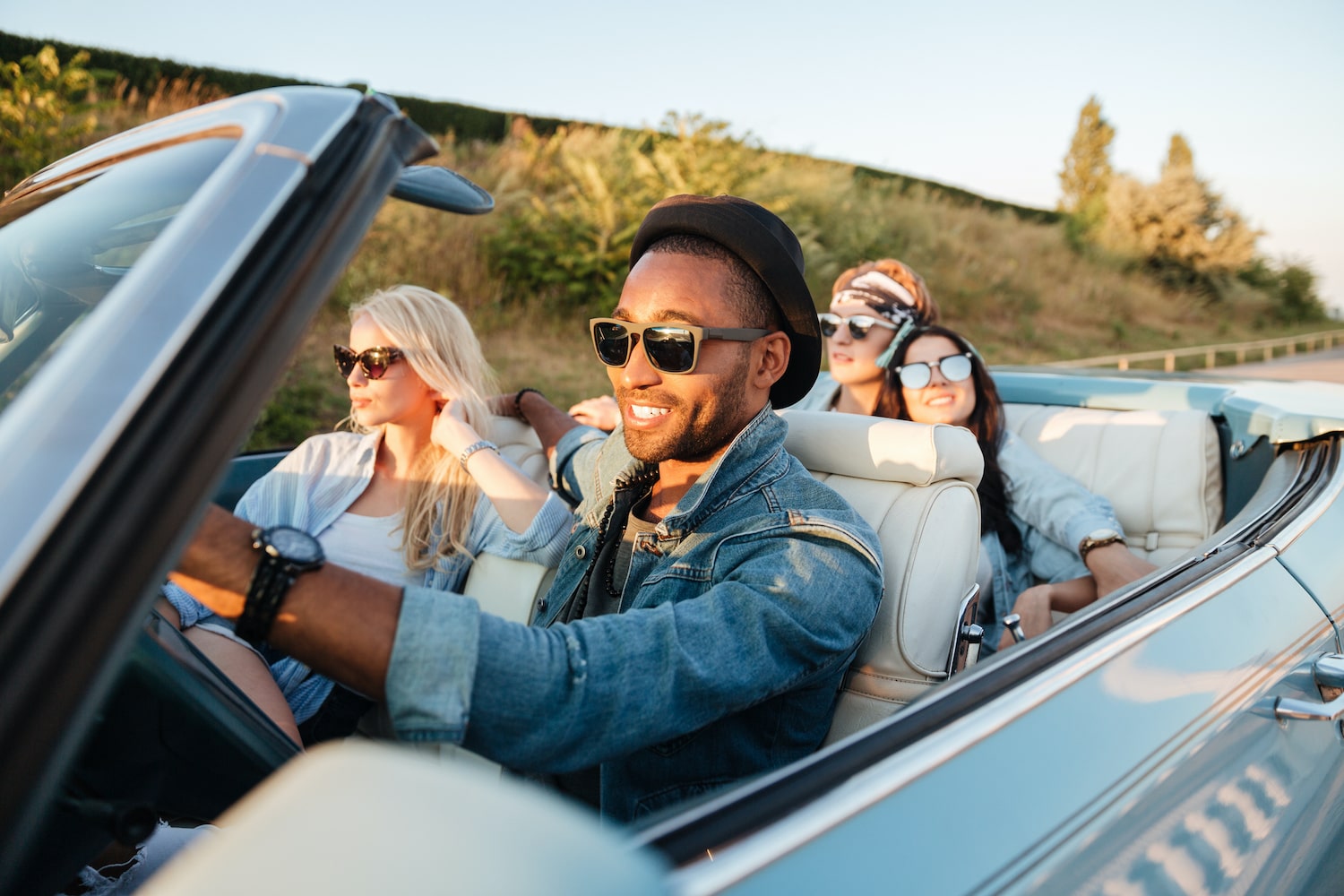 GET AN EXTENDED WARRANTY FOR YOUR CAR!
Want to protect yourself from pricey auto repairs?
Let us help you find the right extended car warranty company and coverage plan for your vehicle!
Get Pricing
FIXD
Another highly-rated and cheaper option—$59— is the FIXD OBD2 Professional Bluetooth Scan Tool & Code Reader. It is a scanner dongle, which means the designers created it to stay in your vehicle's OBD2 connector port all the time.
When plugged in, FIXD actively scans your car's diagnostic system, reports trouble codes, and then clears them. For instance, if your check engine light turns on, FIXED will notify your Apple or Android smartphone or tablet through its corresponding app.
According to Amazon's FIXED listing, the scan tool translates over 7,000 engine fault codes and provides how-to guides and video tutorials so users can save money with DIY repairs. FIXED also sends scheduled maintenance reminders to your smartphone or tablet for your vehicle's specific make and model, per the manufacturer's recommendations.
In addition, the app will advise you when it might be time to check wear items like batteries, tires, and wiper blades so you can keep a car maintenance log to stay organized and potentially save on unnecessary maintenance. If you're interested in extra benefits, there is an option to purchase an optional subscription and pay a monthly fee.
Protect Your Car With Breakdown Coverage
Several OBD2 scanners on the market may fit your needs and budget. So be sure to research your options and choose a product that works for you and is compatible with your vehicle.
However, no matter if you decide to invest in an OBD device or leave it to the professionals, a vehicle protection plan can help reduce out-of-pocket costs when an unexpected breakdown or maintenance issue occurs. Take a look at our top picks and protection program reviews to start evaluating warranty programs now.