Shopping for a new car can be challenging, considering there are many factors you need to consider before making a purchase. And combined with all of the fancy advertisements on television and promotional material for different brands floating around the Internet, figuring out which car is right for you can be difficult.
Looking at the most popular vehicles in recent history can help a potential car buyer understand the successfully selling vehicles and their details. Here is a list of the top-selling cars from 2021-2022:
Ford F-Series
Most popular in the: Southwest
Units sold: 726,004
MSRP: starting from $29,290
It's easy to why the Ford F-150 has been the best-selling truck for over 40 years in the United States, and 2021 was no exception. With just over 726,000 buyers, the F-150 comes in at the top of the most popular vehicles for 2022 to watch out for. This pickup is so popular thanks to the many available configurations, with each able to suit multiple needs. Combined with an available 290 to 450 horsepower, depending on the trim you select, and a towing capacity of 5,000-11,300 lbs, this vehicle can get you anywhere you need to go and bring along about anything you may need.
Chevy Silverado
Most popular in the: Midwest
Units sold: 519,774
MSRP: starting from $29,300
The Chevy Silverado is a recognizable name around the country, with a whopping half a million sold in 2021. While drivers in the Midwest tend to favor this vehicle, you can spot it on roads around the country. And with an above-average reliability rating of 3.5/5, this full-sized truck only has an estimated $714 annual repair and maintenance cost, making it a great choice for a long-lasting workhorse of a truck.
Honda CR-V
Most in the: Northeast
Units sold: 361,271
MSRP: starting from $26,400
The Honda CR-V is another recognizable name, a reliable vehicle with over a quarter of a million sold in 2021. At its launch date, Honda announced that the "CR-V" stood for "comfortable runabout vehicle," making it an excellent choice for families and everyday use. With over 25 years of history on the market, the CR-V is undoubtedly a solid choice for any prospective car buyer. Its sticker price is much friendlier than other popular vehicles, allowing you to get a great ride without going over your budget.
Ram 1500
Most popular in the: Northwest/West
Units sold: 569,388
MSRP: starting from $35,900
The Ram brand is nearly as popular as both Chevy and Ford when it comes to trucks, even edging out the Chevy in terms of 2021 sales by a good few thousand. Overall, this comfortable truck can take passengers anywhere from off-roading to a trip to the grocery store, helping to show why it is so popular around the country. With a widely ranged horsepower going from 305 to 702 horsepower depending on the trim, this vehicle is great for anybody who may want to add modifications in the future.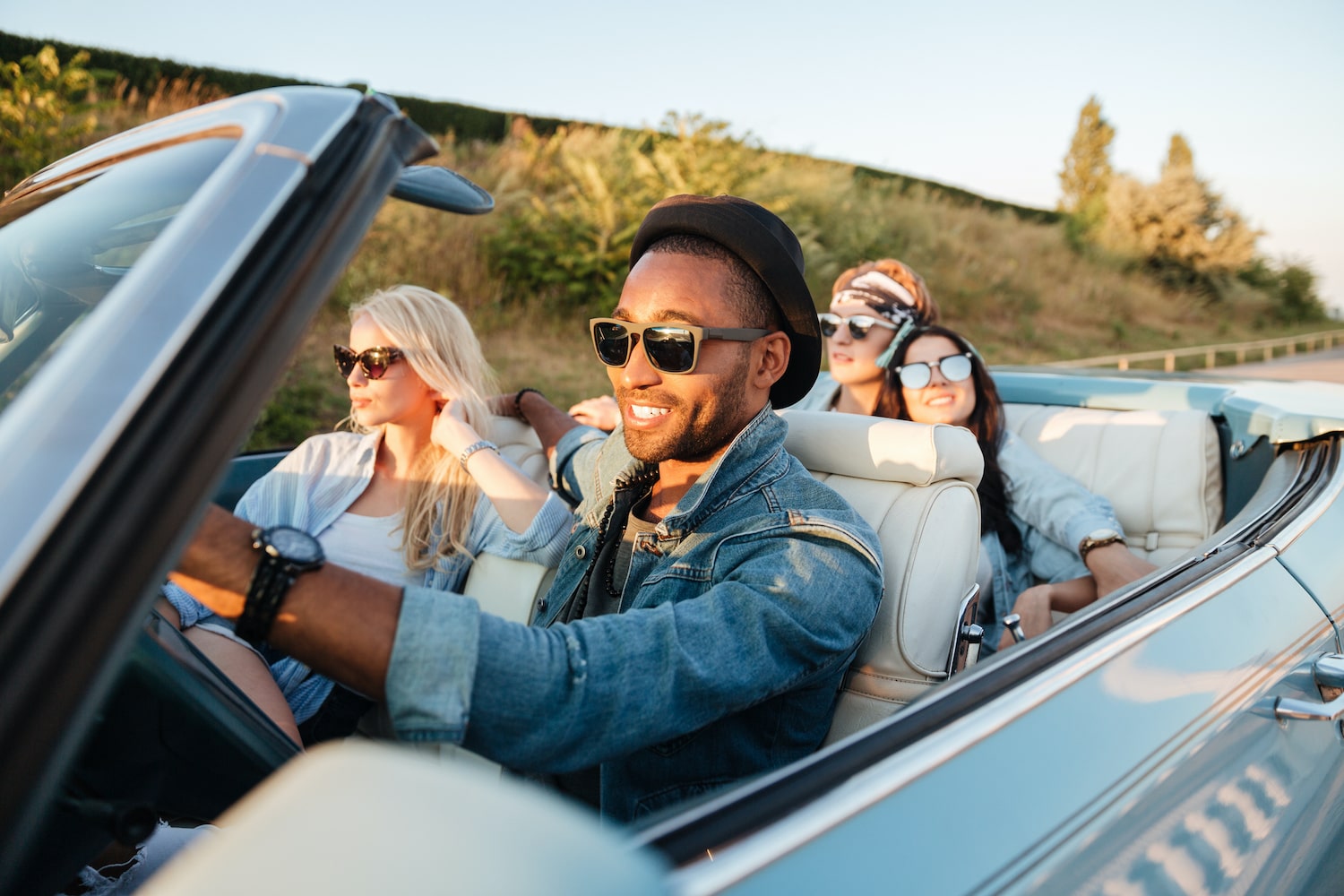 GET AN EXTENDED WARRANTY FOR YOUR CAR!
Want to protect yourself from pricey auto repairs?
Let us help you find the right extended car warranty company and coverage plan for your vehicle!
Get Pricing
Toyota Tacoma
Most popular in the: Northeast/Midwest
Units sold: 252,520
MSRP: starting from $26,500
The Toyota Tacoma is an affordable and popular vehicle for prospective car buyers. While not as popular a truck as others, the Tacoma features a 2.7L inline-4 or a 3.5L V6 engine, capable of 159 to 278 horsepower. You can also find anywhere from 180 to 265 lb-ft of torque. In addition to these specs, it is a comfortable ride that can fit a decent number of passengers.
Hyundai Sonata
Most popular in the: West
Units sold: 93,142
MSRP: starting from $24,150
While arguably a lesser-known name, the Sonata boasts a comfortable ride at a lower sticker price than most others on this list. Overall, it has an impressive reliability rating of 4/5 and a low estimated yearly repair cost of only $458, according to RepairPal. Compared to many other vehicles on the market, it is nearly impossible to beat this level of safety and reliability for a better price.
Chevy Malibu
Most popular in the: Northeast
Units sold: 39,376
MSRP starting from $23,400
With an outstanding 4/5 reliability rating and low annual average repair cost of $532, there's a reason the Malibu makes this list. And as a day-to-day vehicle, it's ideal for individuals and small families. But, with only 160-250 horsepower and a 2.0L V-4 engine, this vehicle is best used for commuting.
Toyota Corolla
Most popular in the: South
Units sold: 223,215
MSRP: starting from $20,175
Another vehicle known around the country, with nearly a quarter of a million sold in 2021, is the Toyota Corolla. Along with having a safe and comfortable ride, the Corolla can come with between 139 and 169 horsepower and reach an EPA estimated 29/40 mpg city and highway, depending on the trim you select, making it one of the most efficient vehicles on this list.
Nissan Altima
Most popular: Nationwide
Units sold: 103,777
MSRP: starting from $24,550
Finally, the Nissan Altima combines its sleek design with up to 236 horsepower while also ranking 11th out of 24 tested vehicles for reliability in its class, making it a great overall option for drivers. The low average annual repair cost of only $483 is an excellent bonus for those looking for an overall cost-efficient ride.
Protect Your Vehicle
When purchasing a new vehicle, doing the research is only half the battle, as ensuring both it and you are protected on the road also be a priority. To help, purchasing an extended warranty will allow you to get peace of mind when it comes to unexpected breakdowns and car repairs. Some plans can even combine comprehensive coverage and regular maintenance benefits to help ensure your vehicle runs as good as new for as long as possible. Check out our reviews of top vehicle service contract providers who can give you the best options for your money.