Purchasing a new car can be an exciting experience. But it can also be confusing. With so many different makes and models to choose from, you could be left wondering where to even begin.
To help streamline this process, you can research a car's features and price points online, well before visiting the dealership. You can even take steps to get preapproved for a loan to determine what you can afford. Preparing ahead of time helps ensure you make an intelligent purchase.
But these aren't the only things you should consider. You also need to determine if the vehicle you want is under warranty before signing the dotted line and finalizing the purchase. Without vehicle protection, you will have to decide if buying an extended car warranty from the dealer or a third-party provider is in your best interests.
What Is an Extended Warranty?
When you buy a brand new vehicle, the manufacturer provides a standard factory protection plan for a predetermined amount of time. Generally, the warranty covers repairs for the first 3 years or 36,000 miles, whichever comes first. Some manufacturers may even provide more extensive coverage, with some automakers offering warranties that can last as long as 10 years or 100,000 miles.
No matter the type of factory coverage your new car may come with, once that coverage expires, you are responsible for paying any car repairs and other services out-of-pocket. That means you could wrack up a bill for thousands of dollars for the most expensive car repairs or replacements, including your suspension system, fuel tank, clutch, or transmission.
To help you avoid paying for costly repairs like these, you can extend your warranty coverage through the manufacturer or dealership. You can also buy an extended warranty from a third-party provider.
Some protection plans can also come with various extra benefits, such as having towing services or other perks included with their plans.
When Can I Buy an Extended Warranty?
Generally, you can buy extended coverage any time throughout a vehicle's life. However, the dealership will likely bring up the topic during your meeting with the Finance and Insurance manager when finalizing your purchase. Since many dealership warranties are available, including tires, paint, and fabric, you will have to evaluate your needs and budget before deciding anything.
Always know what you're being offered and how much you'll pay for it. For instance, will the dealer be rolling the cost into the total purchase price? Are you financing the purchase? If so, you'll end up paying interest on the policy and ultimately paying more for the coverage. Additionally, it's silly to pay for coverage that doesn't start until the factory warranty ends.
With that said, you may qualify for the best level of coverage and price before the original contract expires. This is because most third-party warranty providers will base service plan costs on various things like vehicle age and mileage.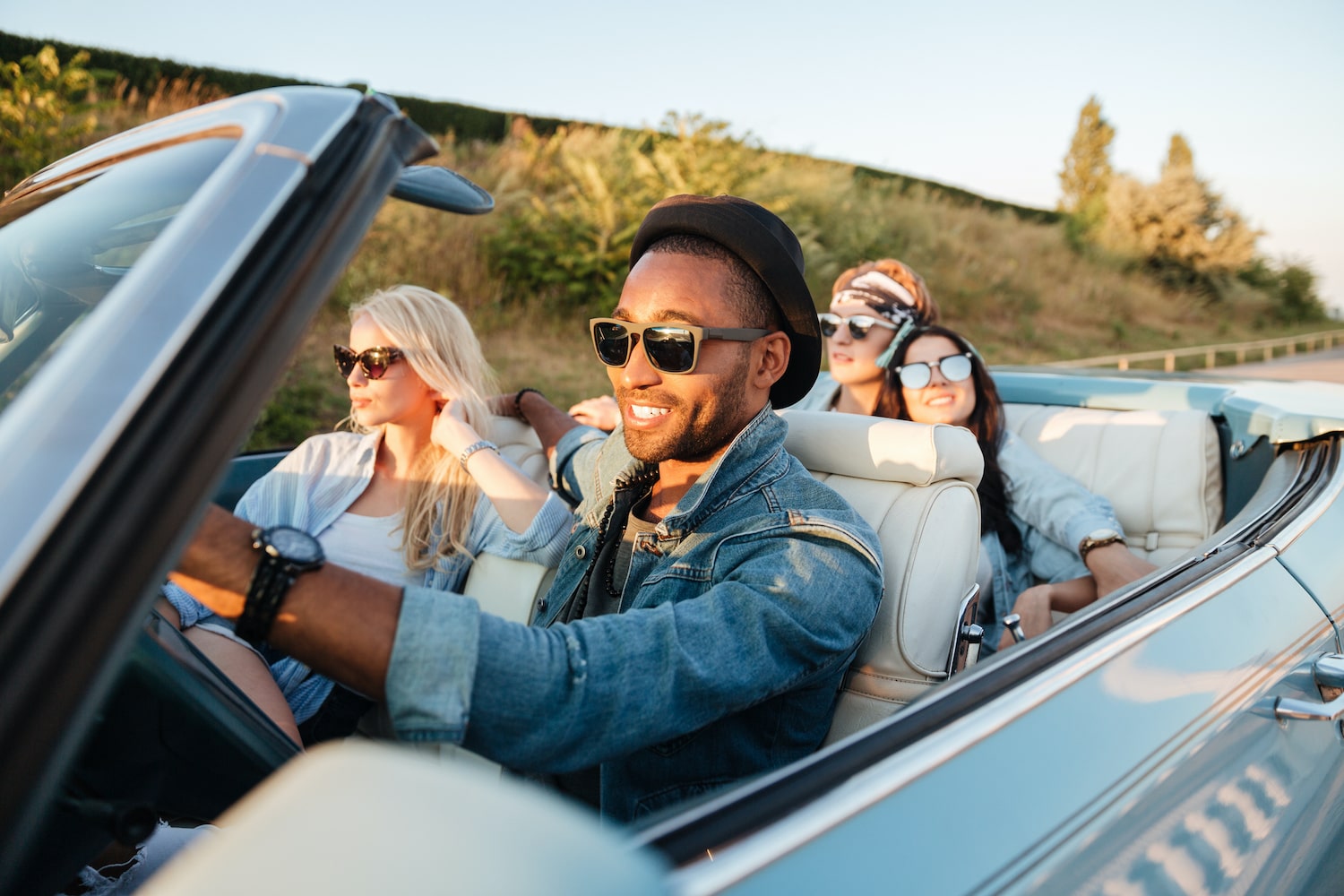 GET AN EXTENDED WARRANTY FOR YOUR CAR!
Want to protect yourself from pricey auto repairs?
Let us help you find the right extended car warranty company and coverage plan for your vehicle!
Get Pricing
Is There a Difference Between an Extended Warranty and a VSC?
While often used interchangeably, there are many differences between an extended warranty and a vehicle service contract.
People will call a Vehicle Service Contract (VSC) an "auto warranty" or an "extended car warranty," but it's not actually a warranty at all. It's a service contract that provides repair coverage after the original factory warranty expires. You can buy a VSC from your dealership or a third-party provider at any time.
Depending on the provider, most providers of VSCs will often have other companies administer the policy even if you get it from your dealer. Additionally, a VSC will specify what it does and does not cover. While one person's VSC might include basic components only, someone else's may be all-inclusive and cover many parts.
Conversely, an extended car warranty is a stated manufacturer's warranty covering vehicle repairs for a specific time and/or mileage. It is also only for new automobiles and often not all-inclusive. Dealerships will roll the extended warranty cost into the vehicle's total price. Generally, you can only buy an extended warranty while still under the manufacturer's warranty because it is an extension of an existing contract. Therefore, once your original factory warranty has lapsed, the extended coverage you buy will be from a VSC.
Should I Buy an Extended Car Warranty From the Dealer?
Ultimately, it's up to you to make this decision on whether you need one based on your needs, finances, and overall trust in the provider/dealership. With that said, there are critical differences you should consider before signing a contract and spending your hard-earned money.
Car Service Restrictions
Dealer contracts will include limitations, like only being permitted to use the dealer's repair facility for services. So if you choose to buy coverage through your dealer, make sure you understand precisely where you can go if your car breaks down, whether you are in town or traveling. Not following the terms of your policy and getting work done at an unauthorized auto shop could void your contract.
Alternatively, you should be able to choose your own certified mechanic and repair facility if you buy a VSC through a third-party provider. But always check to see which company offers the most options for repairs, as some can be more restrictive than others.
Pricing
When researching your options, you'll likely find that dealerships are more expensive and offer less coverage and fewer benefits. Third-party plans, however, are more of a bargain because they provide more for less money.
Still, several factors will impact the cost of a breakdown coverage plan, including the deductible amount. Each provider has its own approach to pricing. According to the Automo blog, an extended car warranty can cost $1,300 to $4,600.
Overall, the best way to learn how much a car warranty costs is by contacting the provider directly and asking for a free quote. Don't be afraid to ask about discounts. Negotiating extended coverage costs is possible!
Coverage Options
Because there are many extended warranty providers and policies, what you get will depend on the company you choose and the plan you pick. Each will cover different sets of components.
Typically, providers offer two inclusionary and exclusionary coverage. An inclusionary plan will only cover things listed in your contract. An exclusionary plan will list the things the agreement does not cover.
Like a powertrain warranty, the most basic options will cover critical car parts like the engine and transmission. But a more comprehensive plan can deliver bumper-to-bumper protection, covering electrical systems, steering, air conditioning, and heating.
Third-party providers will also offer greater flexibility and a more expansive range of coverage options than a factory or extended warranty, like picking your mechanic and affordable coverage. They will work with you to ensure you get the personalized coverage you need to fit your budget.
Extra Benefits/Perks
The best extended warranty is the one that gives you extra perks. When evaluating your options, identify which cover rental car fees, trip interruptions costs, or tire repairs. Can you get 24/7 roadside assistance and alternate public transportation when your car breaks down? You may find that third-party providers offer more of what you need and want compared to dealership plans.
Where Can I Buy a VSC?
Whatever you choose, make sure to thoroughly research the provider before signing on the dotted line. Do your own research, comparison shop, and pick the plan that works best for you.
At Extended Auto Warranty, we purchase a plan from every company we list and offer in-depth reviews of the best breakdown coverage plans based on real research. To start reviewing warranties now, click here.