Sometimes life can take an unexpected turn, causing financial distress and uncertainty. During these times, obtaining additional income to support one's needs may be critical, whatever the circumstances. However, not everyone has the credit history to take out a traditional loan from a bank. Because of this, some might consider securing a title loan to get extra cash fast. But before you decide to take out a title loan, it's vital to understand what they are and how they may be able to help you.
Understanding What a Title Loan Is
A car title loan is a short-term loan that uses your vehicle's title (the legal document showing proof of ownership) as collateral to secure the loan, allowing you to acquire money as quickly as possible. Typically, title loan lenders do not assess credit scores, making this type of loan more attractive for people with problematic credit history.
Loan amounts can vary significantly, often falling between 25% to 50% of a car's total value. So depending on the lender and their assessment of your vehicle's value, you might be able to apply for a loan that's just a few hundred dollars or one in the thousands. But regardless of the loan amount, the lender holds the title until you repay the loan. And if you don't repay it on time, the lender can repossess your vehicle and charge you additional fees.
Exploring the Cost of a Title Loan
Although getting a title loan is one way to obtain money quickly, you must know the contract's terms, the interest rate, and if there are any extra fees. Generally, a title loan's terms are 30 days, but they can differ between lenders. Additionally, interest rates can be as high as 25%, which ultimately evolves to around 300% APR. You could also face finance charges and a certification fee. For this reason, understanding how much you'll owe at the end of the term is critical. These numbers can add up fast, further complicating an already stressful situation with the potential loss of your car and additional debt if you can't repay the loan on time.
Finding a Car Title Loan Lender
Should you choose to explore title loan possibilities, you must know if your state offers them. According to Experian, not every state provides title loans because they are expensive, and many lenders prefer alternatives. However, several states do process them, including:
Alabama
Arizona
California
Delaware
Florida
Georgia
Idaho
Illinois
Louisiana
Mississippi
Missouri
Nevada
New Hampshire
New Mexico
Oklahoma
Ohio
Pennsylvania
South Carolina
Tennessee
Texas
Utah
Virginia
Wisconsin
If you live in a state that processes title loans and you wish to proceed with the application process, you will need to prove two things to the lender:
Your identity
Vehicle ownership
Accordingly, you will have to present your car title and driver's license to the lender. You cannot obtain a car title loan if you do not own your vehicle outright and are still paying on a car loan, as this means that the title is not in your name. The bank holds the title until you pay off the loan.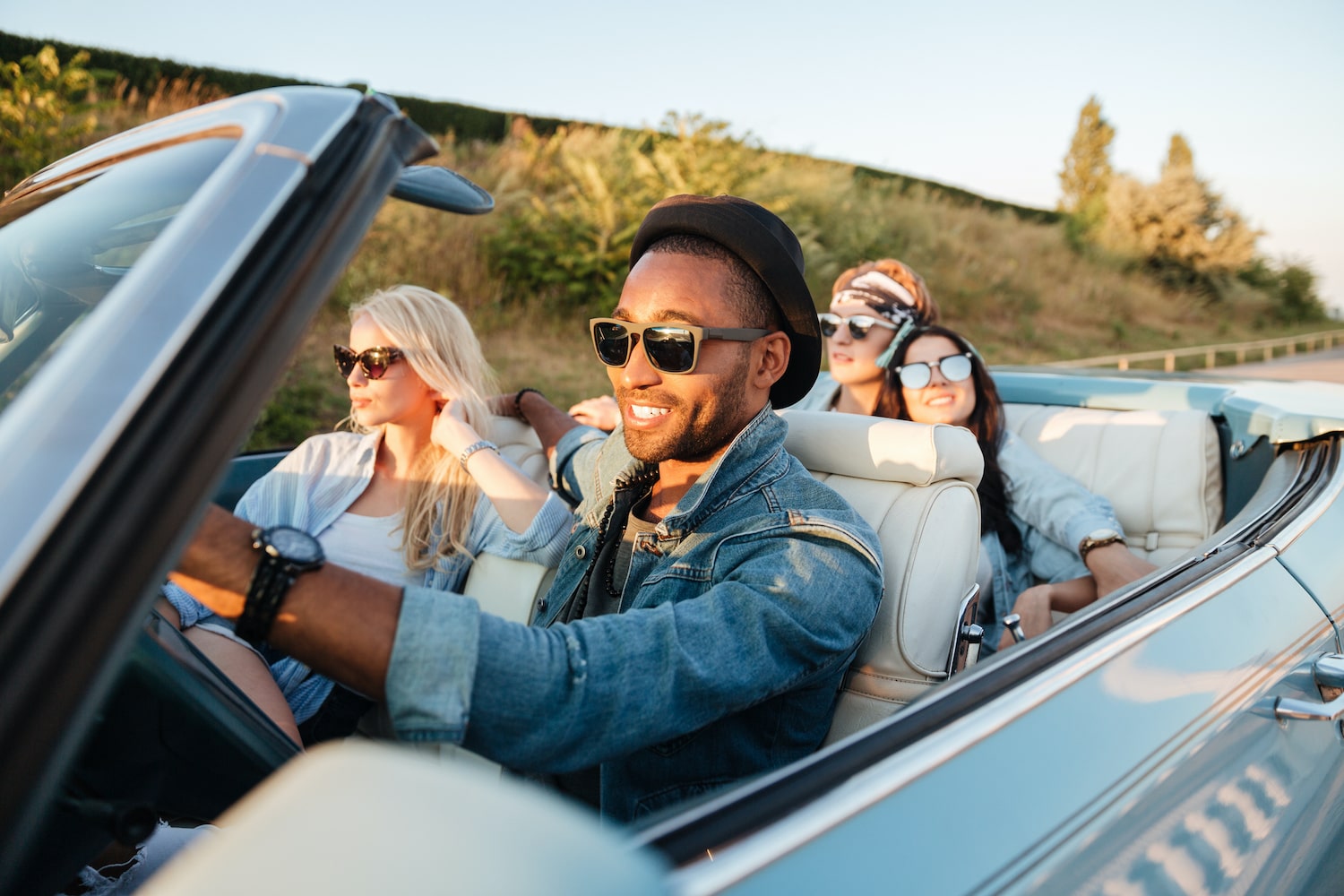 GET AN EXTENDED WARRANTY FOR YOUR CAR!
Want to protect yourself from pricey auto repairs?
Let us help you find the right extended car warranty company and coverage plan for your vehicle!
Get Pricing
Exploring Title Loan Alternatives
Connecting with a local credit union or bank is a critical first step before signing off on any high-interest rate loan. Title loans might be a way to get money fast, but they can also generate more debt and uncertainty if you can't pay the loan in time. A trustworthy lender can review your credit score and explore other options that offer fewer fees and lower interest rates. Additionally, you won't have to risk losing your car. Lender options and other alternatives might include the following:
Getting a personal loan.
Lenders that assist borrowers with poor credit do exist. It's just a matter of finding them. You might be able to take out a small loan through a credit union or local bank and make monthly payments with interest until the loan is fully paid off. But if you don't qualify, a credit union is more likely to work with you to find something that will meet your needs. Before signing anything, review the repayment terms, interest rate, and extra fees to ensure you know and are comfortable with the conditions.
Charging the debt to a credit card.
If you already possess a credit card and have available credit, consider using it instead of going through the loan process. The interest rate will likely be lower than a title loan rate, and you can complete the transaction immediately. You might even have the option to withdraw cash from an ATM using the cash advance option. But beware of the associated APRs and other high fees.
Asking family or friends for help.
Sometimes asking for help is the best alternative to getting into more debt. Borrowing money from someone you know is less expensive and allows you to repay the debt on your own terms and conditions. Just be sure to repay the loan on time or communicate any concerns you have if you can't.
That said, you know your circumstances best. So if you're confident in your ability to pay off a loan on time—whether it's a title loan or a different option—then go with it. But if not, opt for an alternative to prevent further hardship. Whatever choice you make, make sure it's an informed one. The last thing you want to do is magnify your situation with additional debt and stress.
Easing Financial Stress With an Extended Car Warranty
Financial troubles can be stressful, but there are things you can do to try and get ahead of them before they happen. One is investing in a comprehensive vehicle protection plan to protect your budget from costly repair bills and unexpected breakdowns. Some of the most significant expenses involve vehicle maintenance. But a solid extended warranty can help keep you safe on the road while also offering perks like roadside assistance and coverage for worn and damaged parts. Check out our top extended warranty picks to research the best options for you and your financial situation.