Modern technology has evolved over the years, allowing users to connect with friends and family anytime, anywhere. Additionally, the ease of mobile phone use has created the ability to self-diagnose. Through the use of onboard diagnostics and your cell phone or tablet, you can now potentially identify a car problem when you encounter an issue.
Still, having your phone wherever you go isn't always convenient. It can also be an annoyance. Owning a phone and telephone number means being inundated with daily robocalls. While you can simply let the calls go to your voicemail, doing so won't stop them completely.
Also, the number you see on your screen may appear to be coming from a nearby area code, and it fools you into thinking someone local is calling you. Instead, the call comes from a scammer who deliberately falsified the information sent to your Caller ID display to conceal their identity.
What Is an Extended Car Warranty Scam Call?
One type of robocall comes from scammers who pretend to be representatives for extended car warranty companies. However, oftentimes when you answer your phone, it is an automated or pre-recorded message. However, you may also get an actual, live person talking to you on the other end.
No matter the type of scam call you get, it's best to prepare ahead of time by recognizing the language a scammer may use to try and fool you.
Consider the following example of a typical scam call transcript about your car's extended warranty:
Hello! This is Rebecca calling you from the Auto Warranty Services Department in regards to your Hyundai automobile. We have sent you several notices in the mail that your car warranty is about to expire, and we're about to close your account. Please call me back at 888-205-XXXX to extend your contract today. If you do not respond as soon as possible, we will have to close your file. Once again, the number is 888-205-XXXX. Thank you so much. Have a great day.
What Can I Do When Car Warranty Calls Don't Stop?
Depending on the call you receive—mainly if it's automated or pre-recorded—the speaker may instruct you to press a number or remain on the line. Then, they will connect you with a "representative" who will ask you to confirm your personal information. To sound legitimate, they may even verify information about your vehicle or warranty. But don't let them fool you. They gather this information to purposely deceive you. Scammers want you to believe they are legitimate so that you will offer up your financial information in the end.
If you get one of these calls, the Federal Trade Commission (FTC) recommends taking the following steps:
Hang up. The last thing you want to do is engage with an illegal caller whose goal is to try and sell you a shotty contract at a ridiculous price. Don't waste your time or offer them any personal information, including your social security or driver's license number and bank account information. These people do not have any connection to your dealership or warranty provider. What they do have is questionable restrictions hidden in the fine print.
Report the robocall to DoNotCall.gov. This is a service allowing you to choose whether you want to receive telemarketing calls. Once on the website, you can register your home or mobile telephone number. The service is free of charge. If you continue receiving unwanted calls after 31 days past your registry, you will have to report them to the FTC.
Use an app or device to block unwanted calls. A call-blocking app lets you filter out unwanted cell phone calls by intercepting them before they reach you. However, not all apps are free.
Individually block known spam numbers on your mobile device. Did you know you can learn how to stop extended warranty calls on iPhone & Android? There are steps you can take to block specific numbers. For example, iPhone users can go to their "Recent Contacts," tap the Info icon next to the number they want to block, and tap Block this Caller > Block Contact.
Visit your phone provider's website or call customer service. Various providers like AT&T and Verizon offer call-blocking services. For instance, pressing *61 allows AT&T users to block an anonymous caller. Check with your provider to learn your options and whether the blocking service is free or requires you to pay a fee.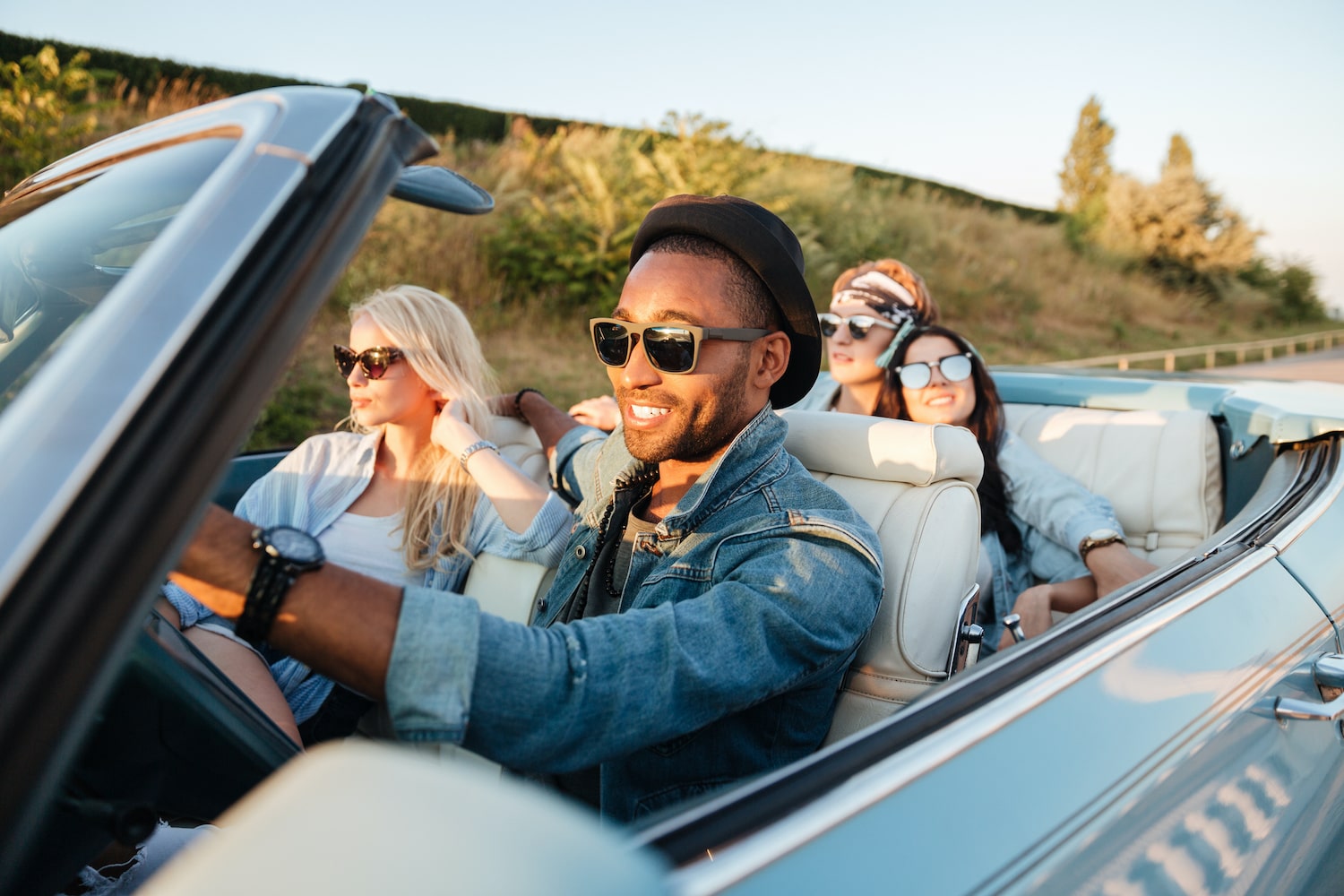 GET AN EXTENDED WARRANTY FOR YOUR CAR!
Want to find reliable car warranty companies?
Well, we started out just like you. Our vehicle's factory warranty expired and we received aggressive letters from a bunch of different warranty companies. They were trying to scare us with big numbers, talking about how much money we would have to pay if we didn't get protection. So, being naturally skeptical, we started researching.
We bought, used and cancelled each plan reviewed on this website. And yes, we have the receipts (um, literally). We judged them accordingly, testing them out from the perspective of real humans that really wanted to protect their vehicle. Now, you don't have to go through the same frustration we did.
See the list of top providers
Find a Trustworthy Extended Warranty Provider
Understanding the difference between an extended car warranty and your car's auto insurance is essential for identifying the type of scam calls you receive and the contracts you commit to. For one, a car insurance policy protects you from financial loss in the event of a collision, fire, or theft. You pay the premium and the deductible. The insurance company pays the losses. However, your auto insurance agreement does not cover car repairs or mechanical breakdowns.
Therefore, if your factory warranty is no longer active or expires soon, you will want to consider investing in a vehicle protection plan. The purpose of breakdown coverage is to protect you from paying high out-of-pocket repair costs when your car requires a part repair or replacement. But how do you choose the best service contract for your needs and budget?
The most helpful action you can take is doing your own research. Do not commit to a contract without comparison shopping, investigating the company, reading the plan's details, and asking about discounts and added perks. Ensure that the policy you choose covers the components you want it to cover and that the deductible and monthly rate are manageable per your financial circumstances. Finally, read reviews, ask for referrals, and check if the company is a Better Business Bureau (BBB) member.
Get Started Today
If you're looking to purchase an extended car warranty, don't be fooled by spam callers. Take your time to research your options so you find the best option available to you. Investing in a plan from a third-party provider will likely be the most beneficial option. But knowing where to find one is critical. Evaluate our extended warranty provider reviews, compare coverage rates, and request a free quote from several providers we list in our buying guide.