Infiniti vehicles offer innovative technologies to help empower their drivers and enhance their confidence behind the wheel. Whether you drive a sedan, crossover, or SUV, the company's goal is to let you bring your world along with you."
Yet while enjoyment is a big part of vehicle ownership, being protected from defects in material or workmanship is just as important.
At Infiniti, every new vehicle comes with standard limited warranties, including:
4-year/60,000-mile basic coverage, which includes most of the components on your new car
6-year/70,000-mile powertrain coverage, which consists of the engine, transmission, and drive axles
96 months/80,000-mile federal emission performance and defect warranties, which covers the exhaust and emissions components
Although the coverage offers extensive protection, it doesn't last forever. At some point, you'll have to decide if the cost of an extended warranty for an Infiniti vehicle is worth the investment. And the best time to do this is before the manufacturer's contract runs out.
The type of extended coverage you should look for will depend on several factors like:
Your budget for completing repairs
Your vehicle's age and mileage
Your factory coverage termination date
Any maintenance problems you face after your original coverage ends are your responsibility. Keep in mind, Infiniti automobiles are luxury vehicles. Therefore, you might see higher-than-average replacement costs than standard cars if you need to repair a part.
What Will It Cost Me to Repair My Infiniti Vehicle?
Identifying common car repairs and what you might pay without warranty coverage is essential for determining the most valuable breakdown protection plan. Consider the following expenses as you move forward in the decision-making process:
Alternator replacement cost
Infiniti Q50 $1,041–$1,117
Infiniti EX35 $879–$913
Infiniti G20 $661–$694
Infiniti QX70 $902–$943
Infiniti M35 $833–$856
Brake Pad replacement cost
Q50 $263–$289
EX35 $270–$296
G20 $291–$320
QX70 $267–$290
M35 $281–$310
Battery cable replacement cost
Q50 $557–$609
EX35 $567–$604
G20 $237–$276
QX70 $765–$802
M35 $318–$364
A/C condenser replacement cost
Q50 $968–$1,062
EX35 $820–$871
G20 $499–$532
QX70 $820–$871
M35 $914–$966
Crankshaft position sensor replacement cost
Q50 $234–$256
EX35 $190–$201
G20 $145–$157
QX70 $234–$257
M35 $161–$171
Derived from repairpal.com
According to RepairPal, the annual maintenance cost of an Infiniti is $638. However, repair and maintenance costs can vary depending on your location, the auto shop you use, and your vehicle's age and mileage. Additionally, RepairPal reports 89 general recalls for Infiniti vehicles. Keep this information in mind as you decide on extended breakdown protection. You can also explore more recalls specific to your Infiniti here.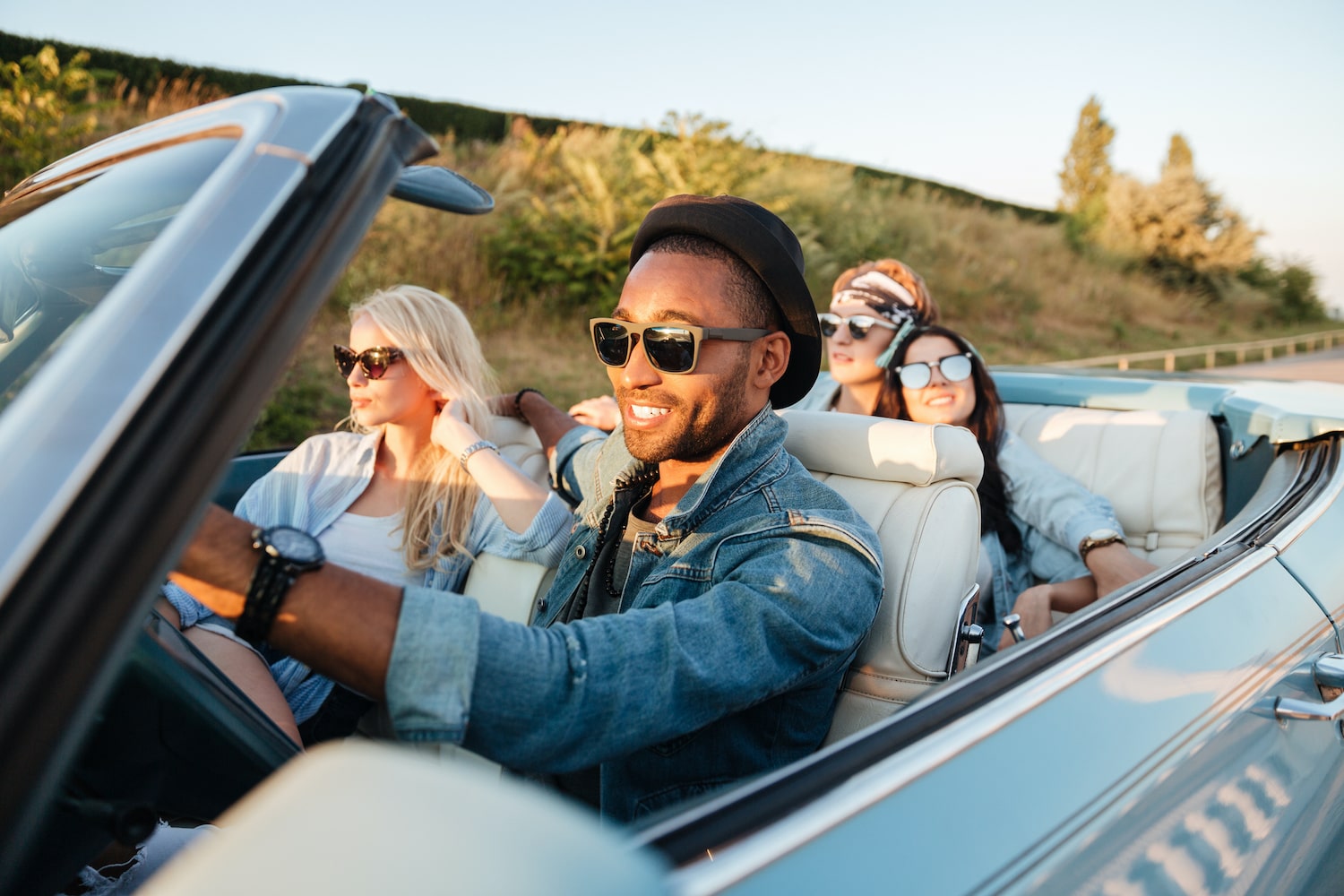 GET AN EXTENDED WARRANTY FOR YOUR CAR!
Want to protect yourself from pricey auto repairs?
Let us help you find the right extended car warranty company and coverage plan for your vehicle!
Get Pricing
Who Offers Infiniti Extended Warranties?
Unexpected breakdowns happen no matter what make or model you drive. And the longer you keep your vehicle past your warranty's year or mileage limit, the more vulnerable you are to paying out-of-pocket for a repair.
So, suppose you want to extend your coverage beyond the factory warranty. Where can you go to do this? Well, you have two choices: you can go through your dealership or choose a third-party provider.
Infiniti Dealerships
Infiniti offers four different plans through its Elite Extended Protection Program to help protect your automobile beyond its factory coverage.
These include:
Vehicle Service Contract: This option covers over 1,650 components and Infiniti-approved replacement parts. Infiniti-trained technicians complete the repairs, and the agreement lasts for up to 8 years or 120,000 miles—whichever comes first. It also includes extra perks like roadside assistance, towing, rental car coverage, and trip interruption reimbursement.
Prepaid Maintenance Agreement: You have a choice of four options —Premium, Scheduled, Basic+Plus, and Basic. There is no deductible to pay, and Infiniti-trained technicians are responsible for installing Infiniti parts. With various time and mileage options and service plans, you can choose the plan that best suits you and your driving habits.
Ultimate Platinum Protection & Platinum Protection: These plans include tire and wheel road hazard with curb and cosmetic protection, key replacement protection, paintless dent repair protection, windshield repair protection, and 24-hour emergency roadside assistance.
Infiniti Elite CPO Wrap Extended Protection Plan: This plan offers up to eight years of coverage and a $0 deductible for any covered repair. It includes expanded component coverage, including audio, navigation, mobile entertainment, roadside assistance, and reunite service.
Third-Party Providers
While you can extend your coverage with a dealership protection plan, you can also choose a policy from a third-party provider. Companies like Endurance, Car Checks, CarShield, or Olive offer multiple coverage levels with extra perks. You might even find that the policies cost less than those from the dealerships.
Depending on the provider you select and the amount of courage you need, you might be able to pick from the following types of plans:
Exclusionary coverage policies
Powertrain warranties
General maintenance contracts
Stated component coverage
Additionally, the provider may offer extra benefits, like:
24/7 Roadside Assistance
Rental Car Services/Reimbursement
Trip Interruption Services
Transferable Warranties
Finally, you might even be able to choose your certified mechanic from a local auto shop or dealership. Dealership contracts often limit you to using their mechanics. So be sure you know the terms of your agreement before signing anything. Any misunderstanding could result in you voiding your warranty coverage.
What Does an Infiniti Extended Warranty Cost?
Warranty providers use several factors to decide the overall cost of an extended car warranty, including the coverage level, deductible rate, the car's model, age, mileage, driving demands, and extra benefits. But the only way to get an exact number is to contact the provider directly and asking for a free quote.
You can also find sample quotes from four reliable providers at the Automo blog. The numbers represent coverage for a 2018 Toyota Camry with 28,000 odometer miles for a Raleigh, North Carolina driver with estimates that fall between $1,794.04–4,270.92.
Remember, luxury car repairs are more expensive, so you can expect the cost for a comparable Infiniti vehicle to the hypothetical Toyota Camry will be higher. Additionally, dealership premiums can be more costly than those from third-party providers. And if you intend to roll the cost of a dealership vehicle service agreement into your car payment plan, you'll end up paying taxes on it as well.
Again, the best step you can take is to ask. Contact your dealership and other third-party providers to learn more about their rates, eligibility, and limitations. But before you sign up for anything, make sure you understand your contract's details. Make sure you're getting what you're paying for or what you think you're paying for.
Get More Information on an Infiniti Extended Warranty Cost Today
The best way to find a trustworthy breakdown protection provider is to do your research. Start by reviewing our buying guide to compare coverage plans. We include an overall rank, pros/cons list, and rating.