Buying a new or used car can be an exciting time and a significant decision and expense. Because of this, there are several factors you'll want to consider before signing on the dotted line and driving away with your new set of wheels. Maybe you'll browse consumer reviews, analyze Kelly Blue Book (KBB) values, and check the car's safety features and gas mileage.
But what if you unknowingly purchase a car that needs a lot of work or has several manufacturing defects? These types of vehicles are considered to be a "Lemon." But if you purchase a vehicle like this, will the California Lemon Law protect you if you buy a used car with no warranty? Can you still get a vehicle protection plan for an unreliable vehicle? Let's find out!
Learn California's Lemon Law
If you're a California resident, your state's Lemon Law is designed to protect you after purchasing or leasing a new vehicle that you or a professional cannot repair. In other words, if the car is under warranty but has a substantial defect that a certified mechanic cannot successfully fix within a reasonable amount of time, you have options. Depending on the facts surrounding your case, the law lets you file a legal claim to seek restitution for the car problem while the vehicle is still under warranty.
But what if you buy a used vehicle? Do the same rules apply?
Not everyone can afford the sticker price of a brand new vehicle. So you might opt to buy a cheaper car that is sold "as is." When this is the case, the "as is" vehicle is not under warranty. Any defects or breakdowns are your responsibility to repair. Nevertheless, by law, the dealership must disclose the "as is" information on the buyer's guide as a disclaimer and stick it to the vehicle's window for you to see. If the seller follows protocol, they don't have to identify any vehicle problems or its history.
Still, there are instances when the dealer may deceive a customer or sell an "as is" vehicle without following the appropriate legal methods. If you suspect you were misled and bought a lemon, you will have to contact a reputable Lemon Law attorney for further guidance and investigation. If your vehicle is found to be a lemon, a lawyer can help you seek restitution.
That being said, the best thing you can do is be proactive before signing a used car sale agreement.
Request a Vehicle History Report
When you find a used car that piques your interest, but the dealer is selling it "as is," consider buying a CARFAX Vehicle History Report for more information. A CARFAX report will provide data on the vehicle's title history, mileage, past car accident damage, and former ownership. Since the report is comprehensive, you can use it to decide whether you should make your purchase or be looking for other options.
Get a Pre-Purchase Car Inspection
Another action you can take before buying a used car is having an independent certified mechanic examine the vehicle's body and interior thoroughly. After all, you want to ensure you're not getting a lemon. A pre-purchase inspection (PPI) will check for leaks and look at critical components like the tires and suspension, engine, exhaust system, steering, brakes, and electrical parts.
If something's wrong, the mechanic can let you know of any potential repair work beforehand, allowing you to decide whether fixing the problem is worth the money or not. The auto shop can also give you a heads up on any maintenance that you might need down the road so you can estimate potential future repair bills.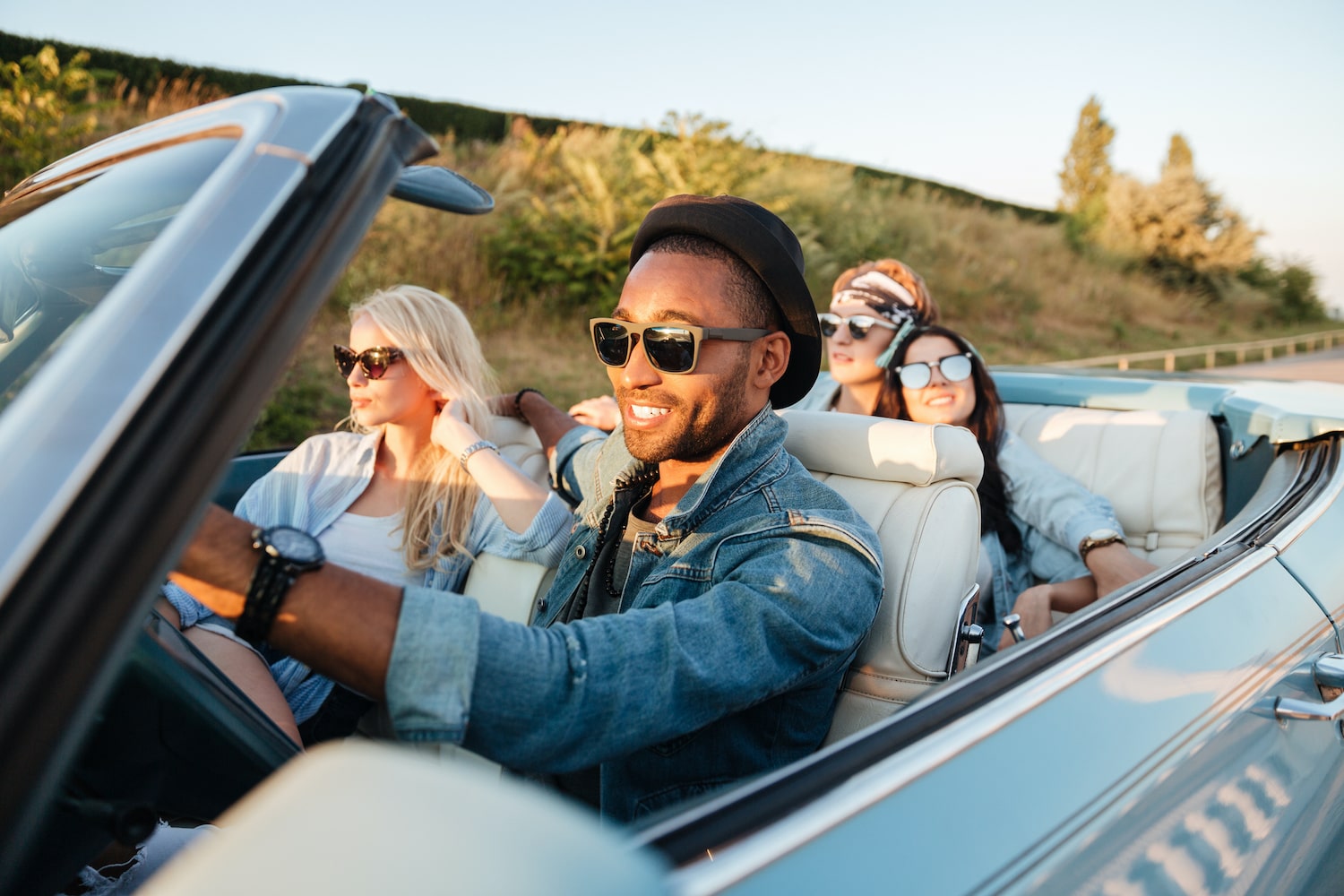 GET AN EXTENDED WARRANTY FOR YOUR CAR!
Want to protect yourself from pricey auto repairs?
Let us help you find the right extended car warranty company and coverage plan for your vehicle!
Get Pricing
Save Your Receipts and Paperwork
You never know when you'll have to verify your vehicle service records or maintenance payments. So be sure to save any paperwork you get for maintenance inspections and repairs. Additionally, should you decide to complete a PPI, the inspection paperwork can help you when you start to shop for insurance or vehicle service contracts.
Depending on the car you buy, the factory warranty may still be active and transferrable. If this is the case, you won't need to invest in extended protection until the original coverage expires unless you want protection for something the policy doesn't cover. Under the original warranty, most new cars have bumper-bumper protection and powertrain coverage for at least three years or 36,000 miles.
But suppose the policy is no longer active, or the vehicle you buy is older or has higher mileage. In this situation, you'll want to consider purchasing a used car warranty as a California resident. With comprehensive protection, you'll be ready when the unexpected happens.
Protect Your Investment With an Effective Coverage Plan
After following the above recommendations and boosting your confidence to purchase the vehicle, you can further protect yourself from unplanned repair bills by investing in an extended car warranty. A third-party provider can review your circumstances and direct you to a policy that fits your needs and budget.
Before giving you a quote, the provider will review factors surrounding your car like age, mileage, and history, as well as deductible rates, policy levels, and length of coverage. All of these factors can impact your policy's final cost. But remember, a car with a history of mechanical issues or higher mileage may be costlier to cover than a newer model. Therefore, take time to explore several providers, review eligibility requirements, and ask about potential discounts.
Get Started Today
At Extended Auto Warranty, we offer in-depth reviews of our top providers and provide an overall company rank, as well as general pros and cons. Discover policies from: