With gas prices at an all-time high, people are shopping for electric or hybrid cars more and more. According to a AAA report, the cost of a gallon of gas has reached $4 a gallon, surpassing the national average price for the first time since 2008. There has also been a rapid rise in consumer prices, forcing people to evaluate their budgets and become more aware of inflation setbacks. But choosing a more environmentally friendly vehicle lets you save on gas bills through electric-drive technologies and helps to reduce smog pollution and greenhouse gasses.
Electric cars also need minimal maintenance compared to gas-powered vehicles, excluding factory-recommended tire rotations and windshield wiper replacements. Further, you can explore several federal, state, and local incentives to help lower purchase and lease prices. So if saving on car expenses with a used electric vehicle (EV) is at the top of your to-do list, it's critical to know which ones are the best electric cars in 2022. Let's look at five of the most popular and affordable options.
Finding the Best Electric Cars in 2022
2019 Kia Niro EV
Offering both the style and function of a compact-crossover SUV, the Niro EV is considered one of the best electric vehicles available. Its cozy interior has a 5-passenger cabin that is spacious enough to accommodate families on the go or single drivers commuting to work. Kelley Blue Book (KBB) reports that the Kia Niro Hybrid can get over 45 mpg, with the Niro EV reaching 239 miles in range. Yet Edmunds notes a 285-mile range from their real-world test. The Niro EV has a 4.5/5.0 consumer rating on KBB and an MSRP between $39,990 and $44,650.
2020 Chevrolet Bolt EV
With a 259-mile EPA-estimated range, the Chevy Bolt EV is great for city driving and offers immediate acceleration once your foot hits the pedal. It also provides spacious headroom, one-pedal driving abilities, and a handy infotainment system. Although the pricing tends to be higher—between $33,333 and $37,030—the Bolt EV delivers top safety ratings. The National Highway Traffic Safety Administration gave the Bolt EV an overall five-star safety rating. It also has a 4.7/5.0 consumer rating on KBB and a list price of $30,550.
2020 Nissan Leaf
The 2020 Leaf marks its 10th year of production, offering ample room for daily driving activities, an attractive interior cabin space, and sufficient seat comfort. The base model delivers a 150-mile range and includes ProPilot Assist, a semi-autonomous feature that helps to enhance the driver experience. The Nissan Leaf EV is powered by a 110-kW electric motor and a 40-kWh lithium-ion battery pack. Receiving a 4.4/5.0 consumer rating on KBB, the 2020 Leaf sale price falls between $27,251 and $37,052.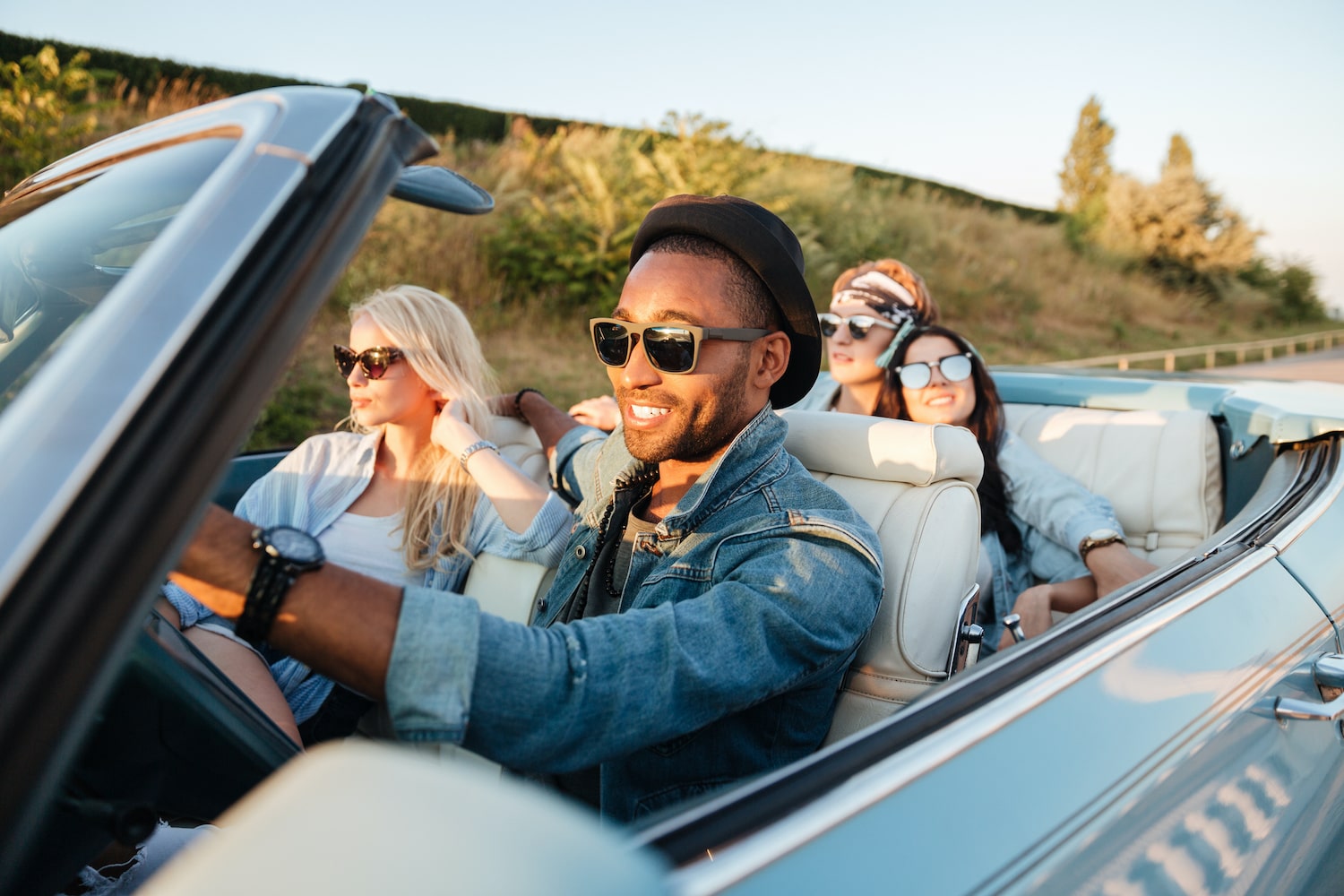 GET AN EXTENDED WARRANTY FOR YOUR CAR!
Want to protect yourself from pricey auto repairs?
Let us help you find the right extended car warranty company and coverage plan for your vehicle!
Get Pricing
2020 Hyundai Ioniq Electric
This all-electric version of Hyundai's Ioniq hatchback delivers generous cargo space, excellent fuel economy, and driving assistance technology for easy navigation. You can choose the 5-door hatchback option that is entirely electric or a hybrid or plug-in hybrid option. Although an AWD option is not available, the Iconic Electric suits families or single drivers commuting around town. KBB gives it a 4.2/5.0 consumer rating, and Edmunds notes a list price estimate between $25,038 and $27,298.
2019 Hyundai Kona Electric
As a small but sporty crossover SUV, the Kona Electric exudes style and charm, providing 258 miles of driving on a fully charged battery. (The battery achieves a complete charge after 9 hours.) The automobile also delivers quick but smooth acceleration and power while also having a regenerative braking system that can be adjusted to different levels to accommodate the driver. This front-wheel drive (FWD) only vehicle receives a consumer rating on KBB is 4.2/5.0, and Edmunds marks it as having a list price of $34,590.
Buying a Used Electric Car
Although you might want to start searching for a used EV as soon as possible, there are several factors you should consider before making your final decision. Keep the following tips in mind:
Various EV inventory is not available in every state. Take time to do your research to ensure that what you want and need is obtainable.
All car warranties are different. Depending on a vehicle's make or year, the original factory warranty may not be transferred to a subsequent owner. If this applies to your situation, you will want to explore your extended auto warranty options.
EV chargers are not as accessible as gas stations. Be sure to check the closest locations and compare them with your driving habits.
Protecting Your EV for Years to Come
Keeping up with routine maintenance and investing in a reliable extended car warranty are integral parts of vehicle ownership. A policy that covers unexpected breakdowns and a commitment to maintaining your car according to factor recommendations can help extend the life of your vehicle and save on future expenses. Visit our website to check our top-rated providers to find a comprehensive plan that works best for you and your car.