Your car is a complex machine built with thousands of parts, all working together to provide safe and efficient operation. However, its ability to operate correctly diminishes when certain parts deteriorate or fail altogether. One such component is your car's battery, which gives power to the starter motor through an electric current when you turn your key to start your vehicle. It also helps power multiple electrical components like the radio, infotainment system, headlights, taillights, and interior lights.
But like all batteries, the ones used in cars don't last forever. Eventually, car batteries go bad and malfunction or lose the ability to hold a charge. When this happens, your car won't start. Therefore, knowing which companies offer the best car battery warranty can help you streamline your decision when you have to purchase a new one. So, where do you start? Let's look at 5 of the highest-rated options.
Interstate Super Premium Battery
Interstate Battery (IB) is a privately owned marketing and distribution corporation that provides top-quality batteries to warehouses and dealers. One of its products, the Super Premium battery, delivers long-lasting power, even when the engine is off. So if you want to keep plug-ins like DVD players and smartphones running when you aren't driving, the Super Premium battery has you covered.
Under the Super Premium battery's 48-month warranty, you can rest easy knowing you get a replacement for manufacturer-related defects and problems. Simply bring your defective or failing battery to an IB-authorized warranty dealer or All Battery Center Store for testing. If the store determines the Super Premium battery is faulty, they will replace it according to the limited warranty terms.
ACDelco Gold (Professional) 42-Month Battery
ACDelco is a leader in automotive, heavy-duty, and marine vehicle battery components. Holding itself to high industry standards, ACDelco offers genuine OEM parts for Chevy, Buick, GMC, Cadillac, and non-GM cars or trucks. The ACDelco Gold (Professional) 42-Month battery promises peace of mind and maintenance-free performance with a break-resistant plastic case for durability and separator envelopes for extended battery life.
The ACDelco Gold has a 42-month limited warranty, which provides a free replacement for product defects. However, the contract has limitations and does not cover:
Discharged batteries that can recharge for continued use,
Recharging costs for car battery rentals or rental vehicles,
Labor costs to remove or install a car battery,
Battery damage from "charging system failure, negligence, abuse, accident, improper installation, or freezing," and
Inconveniences like wasted time or loss of vehicle use.
Optima Red-Top Battery
Founded in 1972, Optima is another solid car battery company that defines itself as developing products with quality and innovation. When you purchase a Red-Top battery from Optima, you get a product designed to provide strong ignition power and 3X longer life. You also get a 36-month free replacement warranty that you can extend for an additional year by purchasing an Optima charger for enhanced battery performance.
But suppose the battery fails, and you have to use the warranty to get a replacement. If this happens, the company requires that you present your receipt to the store where you originally purchased the product. This documentation will confirm your purchase date and establish you as the original buyer. However, you won't get a new factory warranty for the replacement battery. Your initial warranty period will remain active until it reaches the 3-year term and expires.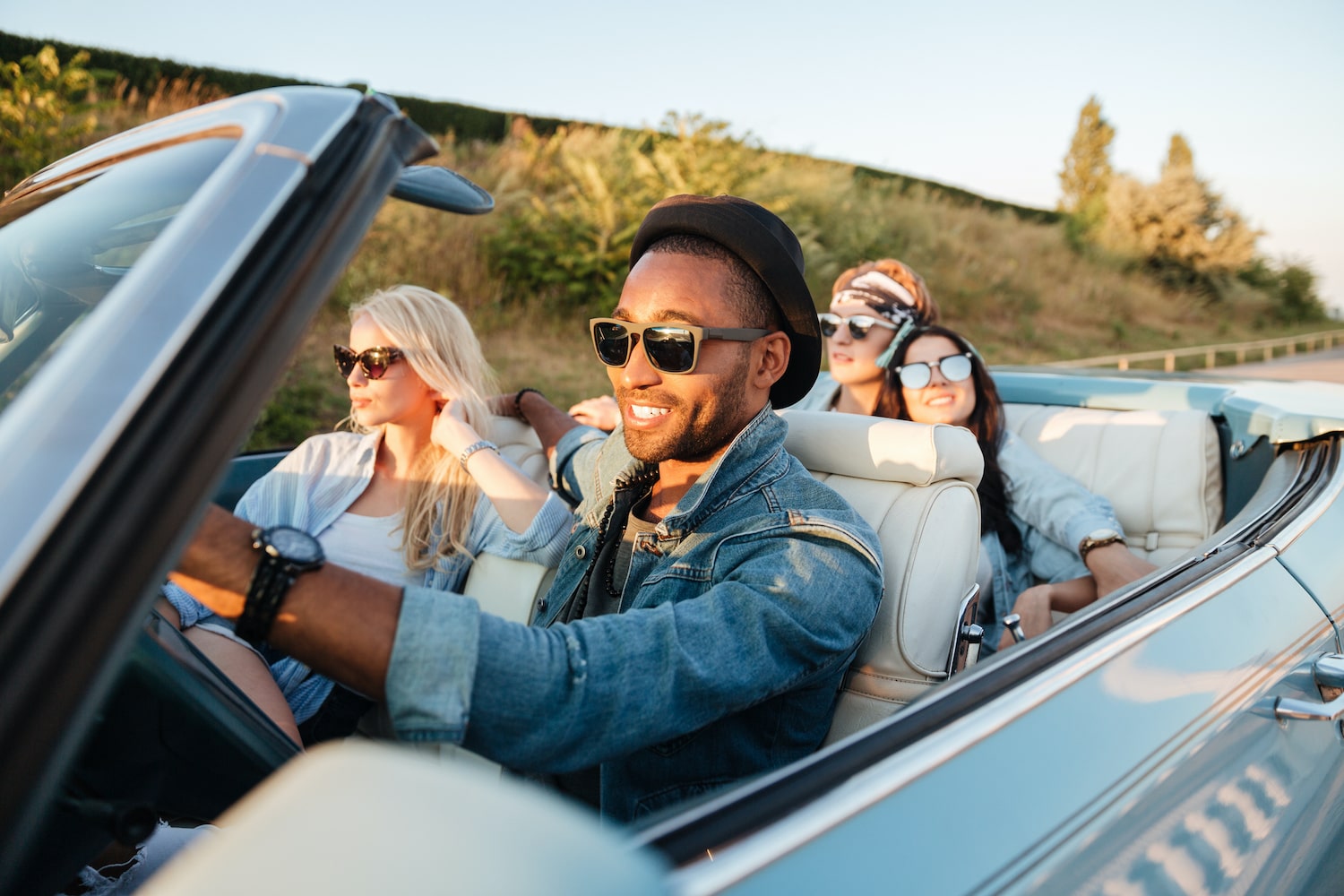 GET AN EXTENDED WARRANTY FOR YOUR CAR!
Want to protect yourself from pricey auto repairs?
Let us help you find the right extended car warranty company and coverage plan for your vehicle!
Get Pricing
Motorcraft Test Tough Max Battery
Motorcraft is the official parts brand of Ford and has been in business since the 1950s. As a motor oil and genuine Ford OEM parts manufacturer, the company provides a wide range of products for Ford, Lincoln, and Mercury automobiles, including batteries.
Using the latest design and engineering technologies, Motorcraft designs its batteries to deliver durability and reliable power. With the Test Tough Max battery, you don't have to worry about battery longevity or charging time. Instead, you get a product that has an optimized grid design for maximum current flow and cranking performance. The product also includes an impact-resistant case and a heat-sealed cover for leak prevention.
All Test Tough Max batteries come with a 3-year full replacement warranty and a 5-year pro-rated warranty, but there are restrictions. Like ACDelco, Motorcraft does not cover:
Abuse or negligence,
Recharging costs or rental battery use,
Labor costs for battery removal and replacement (unless a Ford or Lincoln Mercury Dealership originally installed the product), or
Discharged batteries you can recharge and use again.
Odyssey Automotive and LTV Battery
If you own a classic, antique, off-road, or high-performance vehicle, then the Odyssey brand might be the one for you. Produced by EnerSys Energy Products Inc., the Odyssey Automotive and LTV batteries deliver substantial starting power, quick recovery, mounting flexibility, and tolerance to extreme temperatures.
How do they provide such superior performance and mighty starting power? An Odyssey Automotive and LTV battery contains 60 lbs of pure lead plates. And because the battery provides a longer service life ranging from 3 to 10 years, you can save money, time, and aggravation.
But what if something goes wrong not long after you buy it? All Odyssey Automotive and LTV batteries include a limited 3 and 4-year complete replacement warranty depending on the unit you purchase. Therefore, the manufacturer will replace a defective battery for free if the product meets the warranty's conditions.
How to Choose the Right Battery for Your Car
When shopping for a new car battery, it's important to note that every car has different battery requirements like size, power, and type. If you aren't sure what your car needs, check your owner's manual or use an online search guide like AutoZone's, where you can enter your car's information and find an exact fit for what you need. You can also reach out to your ASE Certified mechanic, who can direct you to suitable battery options for your car's make and model.
Why You Should Always Have a Plan B
Knowing when your car battery is going to die isn't something you can predict easily. Every product is unique, and certain factors like climate and how often you drive and maintain your vehicle can influence a battery's lifespan. But you can prepare for the inconvenience by investing in a breakdown coverage plan beforehand.
A comprehensive policy that offers extra perks like 24/7 roadside assistance can help keep you safe in the event of a mechanical failure. Instead of worrying about a battery jump or a tow to the repair shop, a solid plan will help cover what you need to get you and your car back on the road. Start your search for an affordable protection program from top-rated extended car warranty companies by checking our reviews here.