Since the coronavirus pandemic began, many businesses have transitioned to working remotely to reduce the spread of the virus. According to estimates, more than 30% of office workers employed as of March 2020 were teleworking by April 2020. Today, many have still not returned to the office.
With this significant change in routine, people are driving less often and accumulating fewer miles on their vehicles, meaning they're likely saving money on gas, car repairs, and general vehicle upkeep.
But what about car insurance costs? Should you still pay the same car insurance premium if you travel much less frequently? Is it possible to lower your premium rate because current events have changed your work routine and driving habits?
Financial Relief Through Rate Reduction Programs
Whether you work from home and drive less often or want to save money in general, there are steps you can take to reduce your insurance rates. In fact, your insurance provider may have already delivered a policy rebate or rate reduction to your account in response to the pandemic.
State Farm, for example, gave dividends/credit to their auto insurance accounts in Spring 2020 through their Good Neighbor Relief Program. Progressive applied premium credits to their auto customer accounts as well. Customers were credited 20% on their premiums through the Apron Relief Program during the same timeframe.
But the ways to save don't end there. Although insurance companies have credited auto accounts with pandemic relief monies, additional methods to lower car insurance costs moving forward are available. However, the only way to determine if you qualify for a rate reduction is to research your options and ask about your auto insurance policy coverage and discount eligibility.
Auto Insurance Company Discounts
If the pandemic has kept you working from home and your annual driving mileage has been reduced, then it's worth contacting your insurance agent about other discount eligibility options.
Some of these can include:
Car Safety and User-Based Discounts
One way to reduce your car insurance rate is by showing how safe and how often you drive. You can do this by informing your agent of any anti-theft or safety devices on your car and demonstrating your safe driving practices. The agency will then calculate your auto insurance rate based on the information. Sometimes, this is referred to as user-based insurance.
At State Farm, customers in qualifying states can receive an auto insurance discount of up to 30% off or more through the State Farm Safe & Save program. By using smartphone features on the State Farm app or OnStar, the insurer can monitor driving characteristics like speed, distracted driving, and how you brake, accelerate, and turn corners. The app also analyzes driving frequency and awards customers for driving less.
Progressive offers the Snapshot program, which customizes your car insurance rates based on driving habits. Progressive monitors how you drive, how often you drive, and when you drive through their mobile app or plug-in device. The rate they give you will reflect these elements rather than traditional factors like your car's make, model, age, etc. The less you drive, the more you save.
Through USAA, drivers who have maintained a good record for over five years can also receive a discount if eligible. Additionally, completing an approved defensive driving course or basic driver training course may result in a policy discount. So, if you live in an eligible state, you could save up to 30% under the USAA SafePilot driving program. USAA also offers discounts for vehicles with low mileage and anti-theft devices.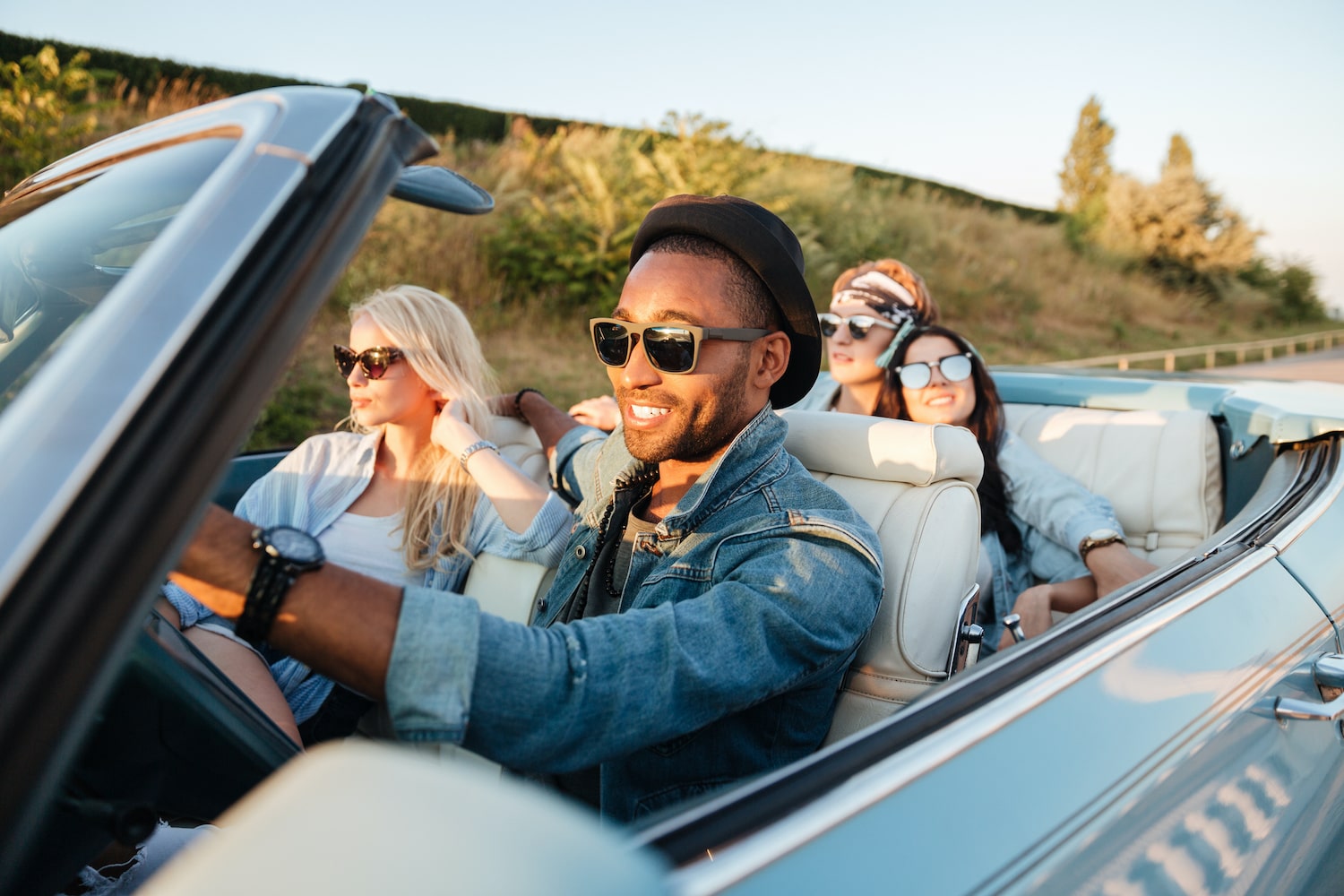 GET AN EXTENDED WARRANTY FOR YOUR CAR!
Want to protect yourself from pricey auto repairs?
Let us help you find the right extended car warranty company and coverage plan for your vehicle!
Get Pricing
Group Affiliation Discounts
Certain insurance companies offer lower rates to individuals who serve the community, government, or other affiliations. For instance, GEICO provides insurance coverage discounts of up to 15% to active duty and retired military and members of the National Guard. Active and retired federal employees may also qualify for the Eagle Discount of up to 12% on the total auto insurance premium.
So, if you are a military service member or are employed by the government, reach out to GEICO to see if they can apply the discount to your account. If your account is with another insurer, ask about other group affiliations rates and whether you might qualify for a deduction.
Multi-Car and Multi-Policy Discounts
Most insurers offer rate reductions to customers who have more than one vehicle insured on the same policy. At GEICO, insuring more than one car can save you up to 25% off on a coverage plan. Bundling your home and auto insurance plans under the same company can result in a discount as well.
Paperless Discounts
Many companies have moved to paperless billing to help improve the environment and reduce their carbon footprints. Because of this, many insurers now offer a discount as an incentive to get customers away from paper bills and acclimate to receiving their statements online and setting up automated payments.
Additional Vehicle Protection Coverage
Before contacting your insurance company, do a quick online search to see available discounts. Then contact your provider and inform them of your change in circumstances and how you no longer commute to work but work remotely from home. Request a free quote and ask for it in writing. Remember, they may be willing to negotiate with you—especially if you reference the discounts you qualify for from other insurers. But rest assured, knowing that you have options to reduce your car insurance rates.
If you're looking to reduce your expenses and save on out-of-pocket car repair costs, check out protection program reviews and top extended warranty picks. We provide the most in-depth reviews of the best vehicle protection plans based on actual research.