The open road can be a dangerous place when drivers don't follow the rules of the road. Unfortunately, some states, in particular, stand out as having some of the worst rule-followers in the country. Being aware of these states can help you stay extra vigilant as you drive through them.
There are several factors that go into determining which states are the most dangerous due to bad drivers, but insurance rates, crash fatalities, and DUI arrests are some of the most solid indicators.
Mississippi
Traffic fatalities increased by around 20% in Mississippi during 2021 alone, making it one of the most dangerous states to drive in for 2022. These numbers haven't been as high as their current values in 15 years, showing the importance of the need for safe driving in Mississippi.
Additionally, recent estimates put Mississippi as having only 76.3% insured drivers out on the road, which is the lowest in the country. Combining these facts and it's clear to see that the roads of Mississippi can be dangerous for even the most experienced drivers. It is thought that with decreased travel traffic from the pandemic, the number of fatalities may have been abnormally low but now that traffic is returning, it will increase again.
Ohio
As the second most dangerous state to drive, Ohio has startling numbers regarding traffic fatalities and the sheer number of accidents reported. With 26.13% of drivers reporting being at-fault in various types of traffic violations and traffic deaths per 100 million vehicles driven at 1.01, Ohio warrants caution from drivers on the road.
Additionally, throughout 2021, Ohio drivers received more speeding tickets than any other state in the country. While speeding may not be an indicator of crashes, it certainly acts as a factor. Take caution when driving on Ohio roads.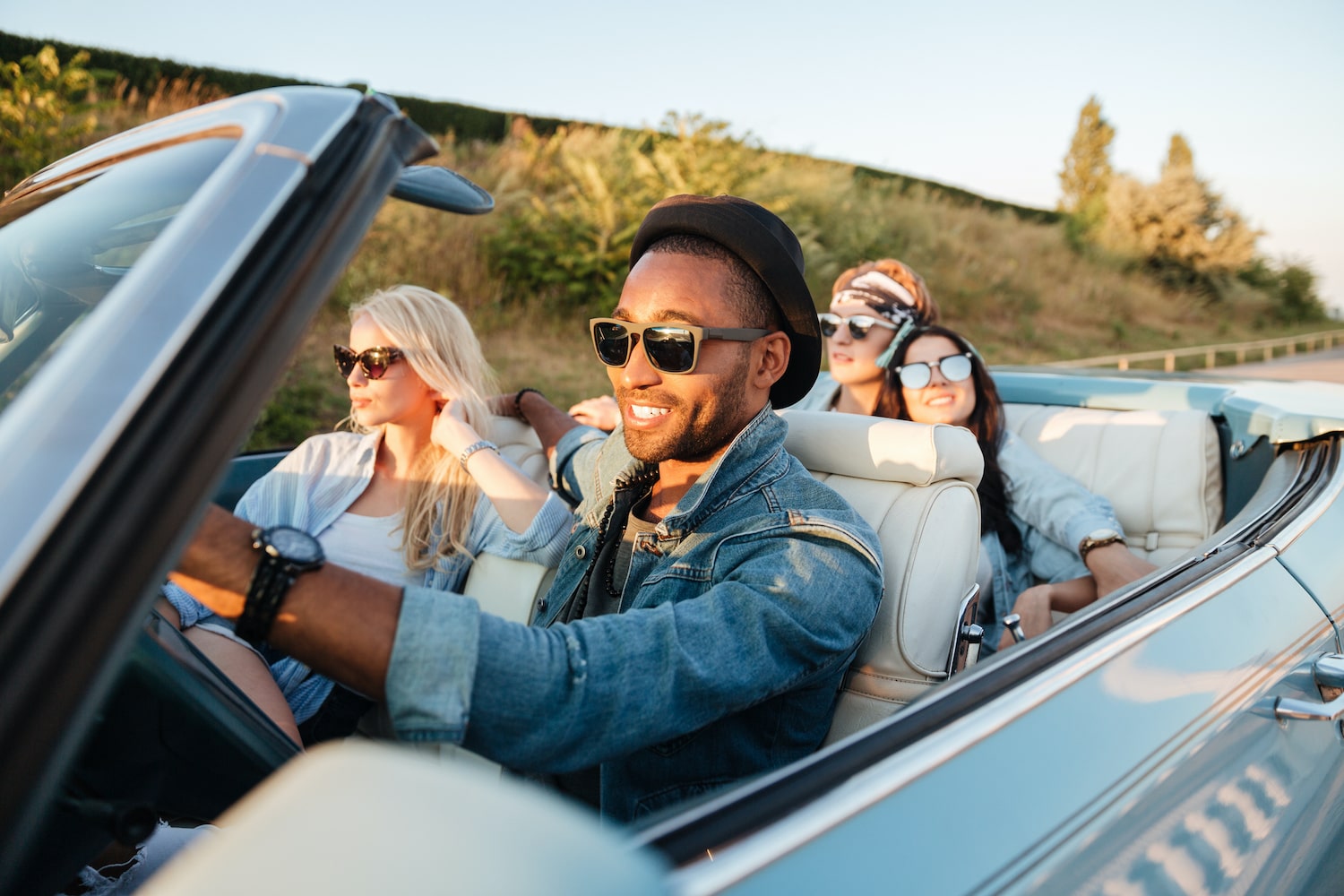 GET AN EXTENDED WARRANTY FOR YOUR CAR!
Want to protect yourself from pricey auto repairs?
Let us help you find the right extended car warranty company and coverage plan for your vehicle!
Get Pricing
Florida
This southern state has been notorious for years due to the reported driving habits of some residents, but statistics from the end of 2021 seem to back these claims up. Over a quarter of drivers in Florida remain uninsured, which is one of the lowest figures in the entire country. Their traffic fatalities per 100 million people come in at a shocking 1.41, which reflects less-than-stellar driving habits.
Despite the pandemic, citations related to driving have only risen in Florida. For perspective, there was a 7% increase in these citations between 2019 and 2020 alone, during the pandemic's height when less traffic was on the roads.
California
California takes the cake at the number four spot for states with the worst drivers in 2022. Specifically, the number of DUI-related arrests in California earns it a spot on this list, with 4.71 arrests per 1000 drivers. It has a higher number of insured drivers than some other states being in the mid-80s, but the collision and fatality rates offset this figure.
Although the state determined penalizing drivers for failing to show up in court for traffic tickets was wrong, nearly 400,000 Americans had their licenses reinstated as a result. This goes to show just how many drivers not only got a citation but failed to resolve it.
Nevada
Finally, Nevada comes in as the 5th worst state to drive in during 2022. With an even higher number of reported DUI figures than California (5.54 per 1000 drivers), the state also has one of the highest reported search figures related to traffic tickets. As with other states on this list, Nevada had the highest reported traffic deaths in 15 years, but fewer than other states. Regardless, stay vigilant out on the road and protect yourself from dangerous drivers.
Stay Protected on the Open Road
Driving can be dangerous regardless of where you are. When operating a vehicle, it's crucial that you stay vigilant and prepared for anything. Be a defensive driver and make cautious decisions out on the road, rather than anything reckless. With that said, sometimes accidents are unavoidable, which is why having auto protection is important. Look through our ranked list of top service providers to see if there is an auto service contract for you.