The luxury brand Porsche is considered one of the finest performance vehicles in the world, and the power and sleek styles behind each model add to the overall driving experience. Yet, the experience isn't the only element the manufacturer desires for its buyers. Porsche wants its new car buyers to know they are protected from any possible production and workmanship defects.
To do this, every new Porsche vehicle comes with a 4-year/50,000 mile New Limited Warranty, including powertrain and bumper-to-bumper coverage, to help keep their buyers safe on the road. Buyers also receive coverage for:
Roadside assistance
Emission performance
Hybrid batteries
Genuine Porsche parts
However, as with any manufacturer warranties, Porsche does not design these policies to last forever. Additionally, the Porsche manufacturer warranty has limitations, including some of the most common repairs that car owners face.
With factors such as these to consider, any Porsche owner could benefit from having extended auto protection.
What Do Porsche Part Replacements Cost?
As Porsche is a luxury brand, it is safe to assume that repairing its parts will cost more than most standard cars. According to RepairPal, the annual maintenance cost of a Porsche is $1,192.
Consider the list of replacements below and how an extended car warranty can be a worthwhile investment if you aren't prepared to pay for high out-of-pocket repair costs:
For Porsche 911 Vehicles
| | |
| --- | --- |
| Cylinder Head | $8,413–$9,058 |
| Head Gasket | $1,975–$2,448 |
| Power Seat Switch | $1,358–$1,386 |
| Radiator Fan Motor | $1,259–$1,312 |
| Oxygen Sensor | $529–$730 |
For Porsche Macan Vehicles
| | |
| --- | --- |
| Oil Pump | $2,436–$2,827 |
| Radiator Fan Assembly | $1,020–$1,090 |
| AC Condenser | $951–$1,026 |
| Power Seat Control Module | $631–$650 |
| Headlight Bulb | $248–$319 |
Derived from RepairPal.com
Knowing what you could pay to repair your vehicle without warranty coverage is an essential part of the decision-making process. You need to know what to anticipate financially before the unforeseen happens. And when you look at some of the above costs, one oil pump or cylinder head replacement could leave you with a hefty bill if you don't have a policy that covers it.
Another essential part of shopping for breakdown protection is knowing where you can buy a service plan and how much the policy will cost you. Let's look!
Where Can I Buy a Porsche Extended Warranty?
When you're ready to start shopping for an extended warranty, you will have several options from which to choose. One of these choices will include protection plans directly through your dealership.
Porsche's Vehicle Service Protection (VSP) program extends coverage beyond the factory warranty. But, there's a catch: You can only purchase a VIP plan when your car is still under the manufacturer's new vehicle limited warranty. So, if your car's factory plan has expired and you don't qualify, you will have to explore your options elsewhere.
If you are eligible, you can choose a plan with up to 10-years or 100,000 miles of coverage. There are two options available, which you can personalize to suit your needs. They are:
The Powertrain plan includes your engine, transmission, drive axle, seals, and gaskets.
The Platinum plan includes your engine, transmission, drive axle, seals and gaskets, climate control, shocks, suspension, fuel system, electrical system, steering, and brakes.
When you file a claim, you are only responsible for paying the deductible you select—$100 or $250. Also, the dealership will waive the $100 deductible if the selling dealer performs the repairs. Both plans cover several genuine Porsche parts and provide the following:
24-hour roadside assistance with enhanced roadside benefits
Towing reimbursement
Rental car reimbursement
Trip interruption coverage
Keep in mind that there are exclusions to these plans, including not choosing your own certified mechanic. The contract limits you to using a participating, authorized Porsche dealer or other pre-approved licensed repair facility. The plans also exclude wear and tear items and routine maintenance.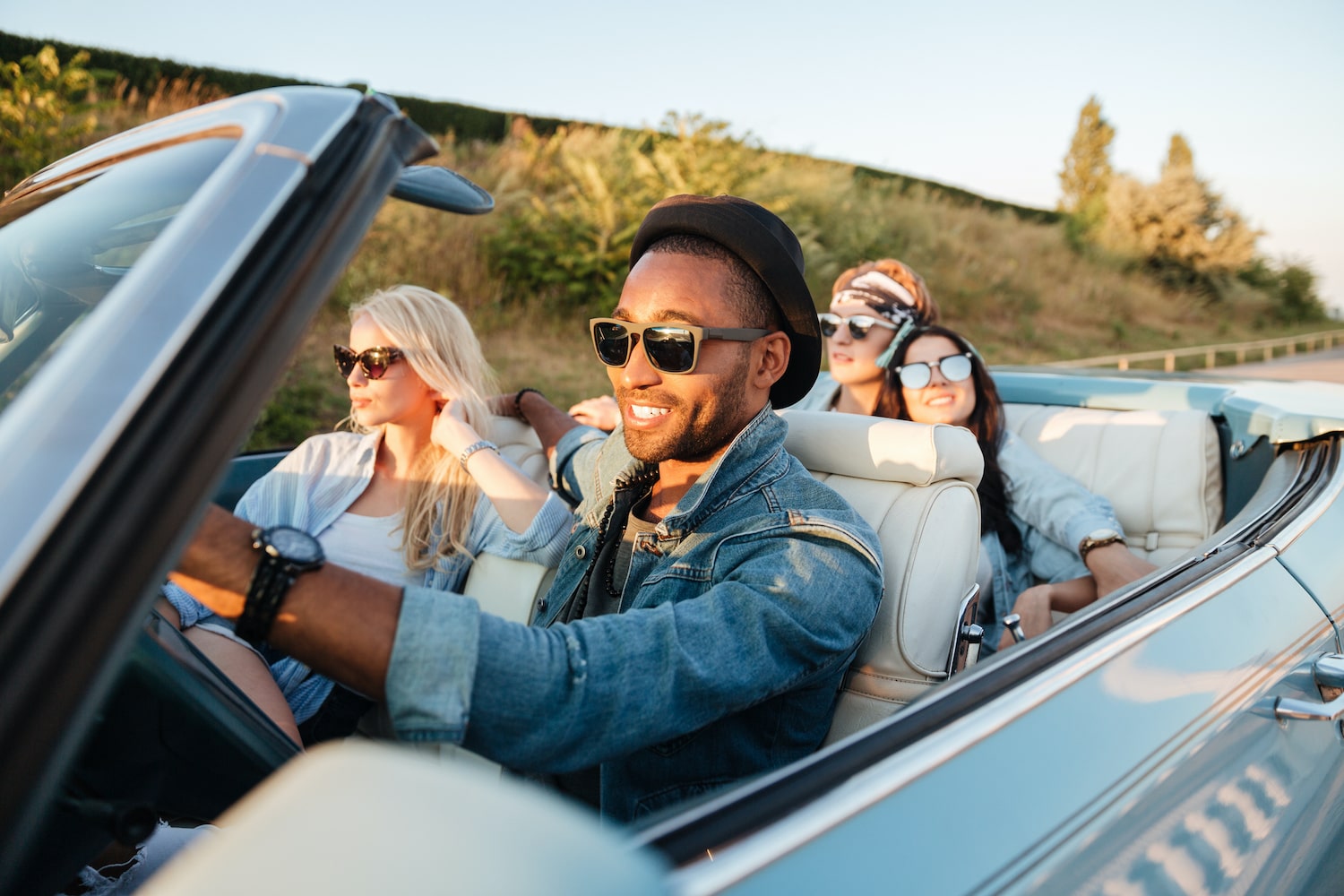 GET AN EXTENDED WARRANTY FOR YOUR CAR!
Want to protect yourself from pricey auto repairs?
Let us help you find the right extended car warranty company and coverage plan for your vehicle!
Get Pricing
Is the Dealership's Porsche Extended Warranty Worth It?
As with selecting any extended warranty or service contract, your plan will ultimately depend on your needs and budget, as well as the dealership's offerings. And unfortunately, there is no way to determine a Porsche extended warranty cost without directly speaking to a finance team member.
Still, it is necessary to be aware that the price of a dealership's plan will likely be higher than third-party provider choices. Furthermore, the dealership may roll the plan's cost into your car payments if you have a current loan with them. In other words, you will end up paying interest on your plan, which adds to the total cost.
Make sure you read the fine print and know precisely how much you will be paying for the service contract and the factors that can void your agreement if you decide to go with your dealership's plan.
If you are ineligible for the dealership's Vehicle Service Protection (VSP) program, we recommend researching third-party options and requesting a free quote from a reputable provider.
Buying an Extended Warranty From an Independent Provider
Vehicle service contracts sold by third-party companies like Endurance, Car Chex, CarShield, Olive, and Protect My Car offer multiple coverage plans, including ones comparable to factory warranties. Depending on the provider you pick, you might be able to choose:
An exclusionary plan, which is similar to a bumper-to-bumper warranty but does not offer nearly as comprehensive of coverages as your initial manufacturer's warranty
A powertrain plan
A general maintenance contract
Stated component coverage
Additionally, the provider may offer more perks, like 24/7 roadside assistance, rental car or trip-interruption services, warranty transfers, and the option to choose your own auto repair shop of choice.
Remember, the plans with the highest coverage levels will be the most expensive but will cover the most components. Still, these options will likely cost less than comparable dealership options. And while a cheaper plan might be appealing, it also will cover fewer components.
Before deciding anything, figure out what you can afford and how much coverage your vehicle needs. A newer, more reliable vehicle will likely not need as much coverage as an older or high mileage vehicle.
Is a Third-Party Porsche Extended Warranty Worth It?
Without requesting a quote, figuring out what a third-party service contract will cost you will be difficult. The providers do not have standard pricing or publish detailed lists of their plans online, so there's nothing you can reference. But based on estimates from the Automo blog, an extended warranty can cost between $1,300–$4,600. Since Porsche's are luxury cars, expect the price to be on the higher end of the spectrum.
Several factors will impact the overall cost of your extended warranty, including:
Whether or not your vehicle has coverage currently
Your car's model, age, and mileage
The plan you pick and how long you want it to last
Your deductible rate
Any discounts or benefits you receive
Saving Money on Your Porsche Extended Warranty
As you reflect on your budget and the details surrounding your vehicle, take time to discuss your concerns with the policy provider. Ultimately, you want to invest in a plan that keeps your wallet full and your beautiful Porsche running well. Check out our reviews of the top companies in the market and request a free quote to determine what a breakdown coverage plan will cost you.