Jeep is known to be one of the most notable car manufacturers in the nation. Their military look and feel have off-road fanatics excited to hit the road in their new ride—turning Jeep into one of the most versatile car manufacturers in the world. 
While their reputation is great, they do have their fair share of recalls, problems, and defects. Keeping your car, and wallet, protected with an extended warranty can save you both time and money during your ownership.
What Is Covered By Jeep's Pre-Owned Warranty?
The Jeep used car extended warranty offers two different levels of coverage—Maximum Care and Added Care Plugs. Maximum Car, as implied by its name, covers over 5,000 auto components while Added Care Plus covers over 800 major components.
Maximum Care
Maximum Care is considered to be exclusionary coverage, which is ideal for those looking for total protection. This policy covers over 5,000 components on your Jeep and acts as a bumper-to-bumper extended warranty. You can choose terms ranging from two to eight years for 60,000 miles up to 125,000 miles. If you are wanting to keep just about everything on your Jeep covered and protected, this is the extended warranty for you.
Added Care Plus
Added Care Plus offers a more affordable extended warranty that covers the most essential components. While it only covers 850 parts compared to Maximum Care's 5,000, the components can cost thousands to fix. You can choose terms ranging from five to eight years with mileage options from 60,000 miles up to 125,000 miles.
How Much Does A Jeep Extended Warranty Cost?
The cost of a Jeep extended warranty depends on various factors, driving habits, and more. To get the best protection plan that suits your needs and budget, we suggest talking to the provider directly. They'll be able to find the best plan for you without breaking the bank. However, most prices include similar bundles so let's take a look to see what influences the overall cost.
Coverage
For bumper-to-bumper, also known as exclusionary coverage, you are going to pay a little more than if you were to go with a more budget-friendly powertrain warranty. 
Type Of Vehicle
Just like how the type of vehicle you have will affect the total cost of the vehicle, the same applies to your extended warranty. Cars that carry a higher price tag usually cost more to cover with an extended warranty. This is due to parts cost, availability, and the amount of time it takes to repair these higher-end vehicles.
Deductible
If your warranty comes with a deductible, you will pay less upfront for your coverage. A deductible works the same as any other type of deductible you would pay. 
Extra Benefits
One last factor that may influence the cost of your extended warranty is any extra benefits that you are getting with your warranty. Some companies will charge more if they offer exclusive benefits. This is the reason you will see higher costs on Jeep extended warranties offered by the dealership. They only use Jeep-certified technicians to make warranty repairs, so you will be paying a little extra for this perk.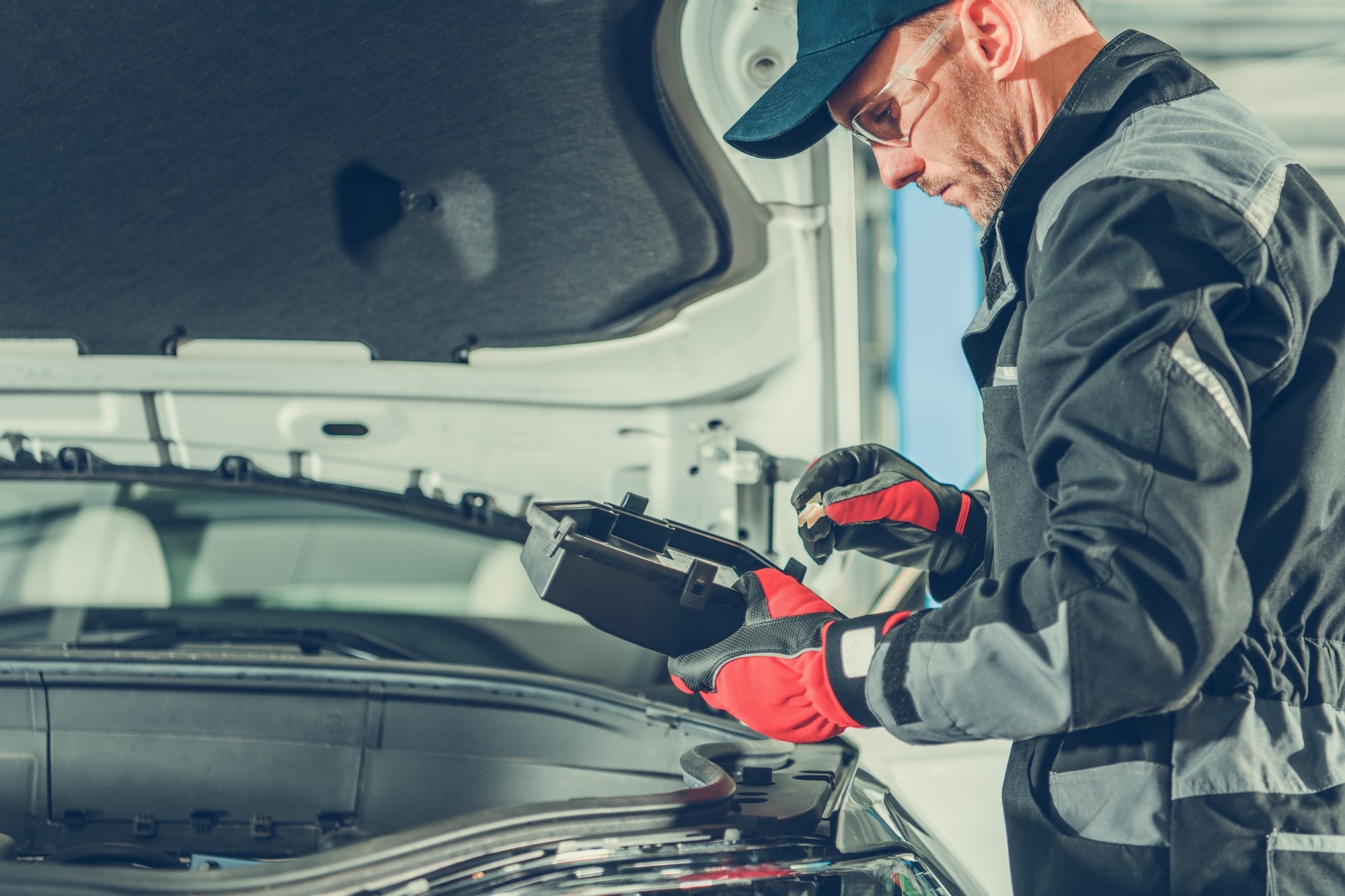 List of Top Extended Car Warranty Companies of 2022!
Has Your Jeep Warranty Expired? Extend it Today!
Check out our top picks for Jeep extended warranty programs.
View the List
What Is Covered Under Jeep's Factory Warranty?
Jeep offers three warranties that are up to industry standards and provide superior coverage on some of the most expensive components of your Jeep. Let's take a closer look at Jeeps factory warranties to give you a better idea of what coverages you can expect.
3 Year / 36,000 Mile Limited Warranty – The 3 year, 36,000-mile limited warranty is considered to be Jeep's factory bumper-to-bumper warranty coverage. You will get coverage on the cost of repairs due to a defect in workmanship or materials on most of your Jeep components. This is Jeeps' standard, basic warranty offered on all new vehicles.
5 Years / 60,000 Miles Limited Warranty – If you are wanting a little more from your protection with the bumper-to-bumper warranty, you can opt for the 5 years, 60,000-mile Jeep Basic Limited Warranty. This will offer free roadside assistance and towing to your local Jeep dealership.
5 Years / 60,000 Miles Powertrain Warranty – Jeep's 5 year, 60,000-mile powertrain warranty is going to cover the most expensive repairs on your Jeep. This warranty will cover parts and labor to repair defects in materials or workmanship on your engine, transmission, and drive-axle components.
What Should I Do If My Jeep Manufacturer's Warranty Has Expired?
If your Jeep's factory warranty is coming up on its expiration date, the best thing to do is invest in an extended warranty to continue coverage. Getting additional coverage in the form of an extended warranty can make sure you are protected from costly repairs, and feel empowered when on the road. 
In order to purchase an extended warranty, you can visit your local Jeep dealership or choose from the many great third-party extended warranty companies.
Average Jeep Repair Costs
While Jeeps are built to take on some rough terrain, just like any other car, they are susceptible to recalls and problems. Without a Jeep extended warranty, you can expect to pay for these repairs out of pocket. To give you a better idea of what you can expect to pay, we have listed out the average cost of the most common Jeep repairs.
| | |
| --- | --- |
| Jeep Repair Part | Average Cost |
| A/C Compressor | $544-$789 |
| Window Motor | $283-$400 |
| Alternator | $470-$588 |
| Power Steering Pump | $583-$624 |
| Outer Tie Rod | $269-$335 |
| Shock Replacement | $399-$424 |
*prices derived from repairpal.com
Jeep Warranty Benefits
All Jeep warranties come with benefits that are sure to benefit any driver on the road. To start, you gain access to Jeep-certified technicians that will work on your vehicle when a breakdown occurs. These technicians have been specially trained to solve every issue you may face with your Jeep. 
You will also get to roll your extended warranty into the monthly payment of your vehicle, something you cannot do with a third-party policy. In addition to that, all plans come with trip interruption coverage and 24/7 roadside assistance.
Jeep Extended Warranty Or Third-Party Vehicle Protection?
When comparing a Jeep extended warranty to a third-party option, there are a few factors that you'll want to consider. The most important will include cost, coverage, and the flexibility on where you can get your repair done. To give you a better idea of what to look for in each factory, we have broken them down for an easier explanation.
Cost
Cost is undoubtedly the most important factor for most people. Extended warranties are designed to save you money by covering expensive repairs that you may face in the future. If you are paying too much for coverage, you may never make that money back. Fortunately, most plans are affordable and pay for themselves throughout ownership. Dealership-backed extended warranties are usually a little more expensive than third-party policies as they use dealership amenities which run a higher price tag.
Coverage
With so many different levels of coverage to choose from, you will have a better chance of finding a plan that fits your coverage and budget needs. Most car manufacturers offer several plans to choose from. To find out which one is best for you, the best option is to contact the provider directly.
Where To Get Repairs Done
With a Jeep extended warranty, you'll be required to visit certain locations to get repairs fixed. While this is great for those who live near a dealership and want Jeep-certified techs working on their vehicles, it's not so convenient for those who live further away. If you do not live near a Jeep dealership, you may want to go with a third-party policy as they allow you to use just about any certified mechanic for your warranty work.
More About Jeep Warranties:
Jeeps have always been known to be built tough and lasting for many years past the factory warranty. However, Jeep's are not immune to the same recalls, problems, and defects that every other vehicle has. Knowing what potential problems you may have to face in the future will give you a better idea of what type of coverage you may need. We have put together a few links for you to check out ratings and recalls on your Jeep.
General Recalls, Problems, and Defects: NHTSA-Safety Issues & Recalls
Jeep Owner Reviews: Car Brands Ratings
Jeep Automotive Recalls: https://www.mopar.com/en-us/my-vehicle/recalls/search.html