GMC is undoubtedly one of the most well known automotive manufacturers in the world. For decades, they have provided some of the most innovative and award-winning vehicles that the industry has seen. However, just like any automotive manufacturer, there are going to be a handful of problems and defects with certain models. That is where having a GMC extended warranty can help save you money during your ownership after your factory warranty expires.
What Is Covered By GMC's Extended Warranty?
GMC offers some of the most comprehensive extended warranties in the industry. We wouldn't expect any less from an industry giant, so let's see what type of warranties you can choose from.
Platinum Protection Plan | 140,000 Mile—The Platinum Protection Plan is available with the manufacturer's warranty to cover you with Professional Grade protection. Covering over 1,000 components, this warranty can be purchased in the following terms:
24 Months / 24,000 Miles

36 Months / 36,000 Miles

48 Months / 48,000 Miles

60 Months / 60,000 Miles
Extended Limited Warranty | 5 Year / 60,000 Mile—GMC's 5 years/60,000-mile warranty provides bumper-to-bumper and powertrain coverage for most vehicles in their line up. Vehicles over 36,000-miles qualify for this level of coverage. Routine maintenance is not covered in this warranty, but you can purchase prepaid maintenance plans if desired.
How Much Does GMC Extended Warranty Cost?
The cost of your GMC extended warranty varies depending on several factors. To give you a better idea of what these factors may entail, we have listed out the top 4 for you to get familiar with. For a free quote, you will need to contact your dealer or third party company so that they can calculate what your specific coverage will cost
Coverage Level
If you are on a budget and are not wanting to spend a lot of money, going with a powertrain warranty helps cover the most expensive components of your vehicle. If you are wanting the best protection money can buy, an exclusionary, bumper-to-bumper plan may be better suited for you.
Type Of Vehicle
For those with common commuter type cars, you will usually see a lower cost when compared to someone who drives a larger vehicle such as a truck or SUV. Also, if you are seeking coverage for a vehicle that is a specialty vehicle or is less common, you may see a higher cost due to the price of parts being higher.
Deductible
If your extended warranty comes with a deductible, you will usually pay less for your coverage upfront. A deductible works by you paying the agreed-upon price when getting your vehicle repaired under warranty. 
Extra Benefits
Additional benefits are typically included in your protection plan at no additional costs, but there may be some perks that add to the total cost. If you're unsure on whether or not your protection plan comes with additional benefits, we suggest contacting the provider directly for a breakdown on your quote.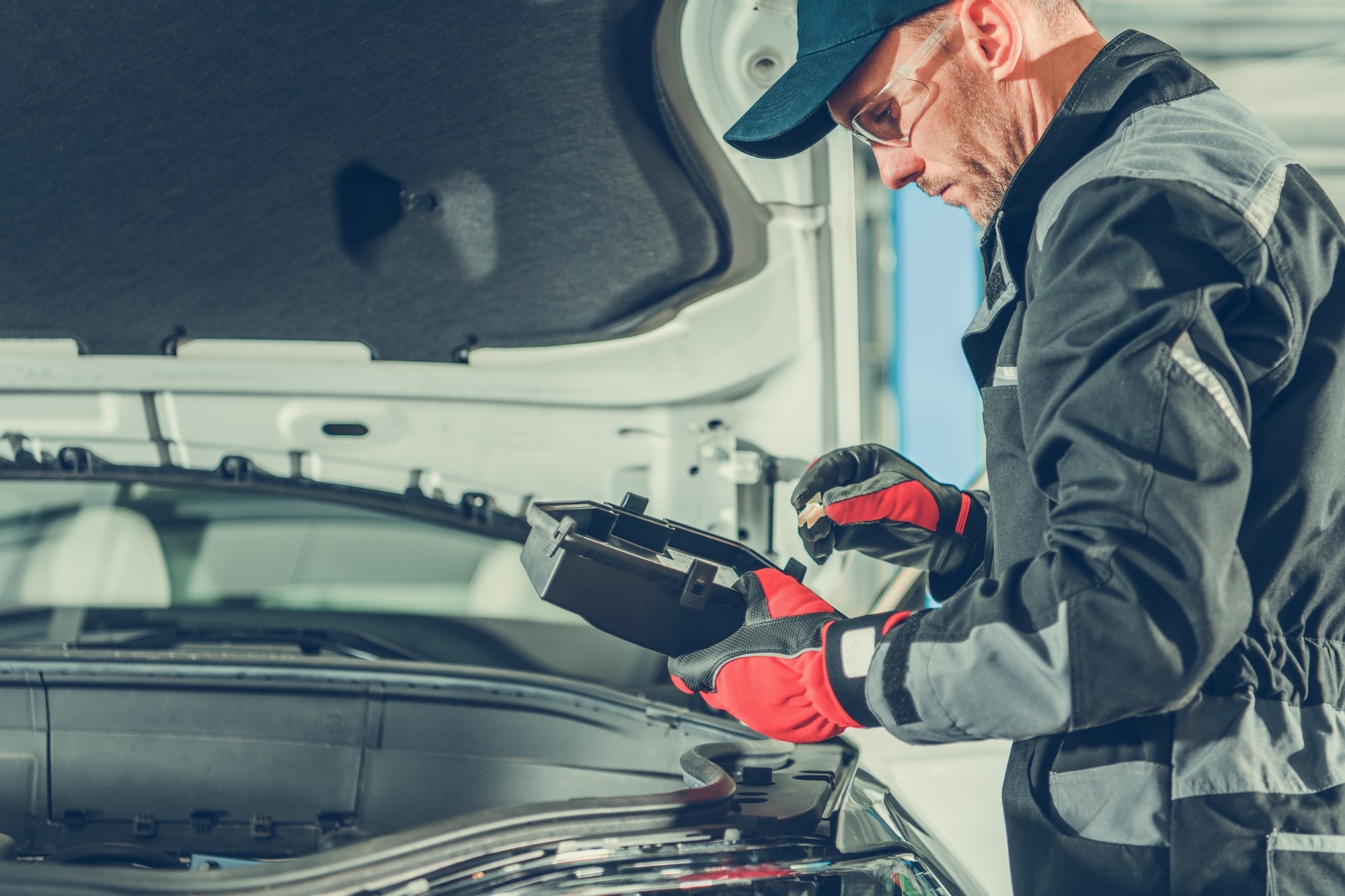 List of Top Extended Car Warranty Companies of 2022!
Has Your GMC Warranty Expired? Extend it Today!
Check out our top picks for GMC extended warranty programs.
View the List
What Is Covered By A Third Party GMC Extended Warranty?
Your coverage will depend on which level you go with. Most of these warranties come in options including powertrain, bumper-to-bumper, component coverage, and exclusionary coverage. 
You can expect great perks with third-party GMC extended warranties—from 24/7 roadside assistance, rental car reimbursement to trip interruption. These warranties are usually more affordable than dealership-backed warranties and offer more levels of coverage. Additionally, you are able to use just about any certified mechanic for your repair. Most GMC extended warranties from the dealership require visiting a GMC dealership for the repairs.
What Should I Do If My GMC Manufacturer's Warranty Has Expired?
If your GMC manufacturer's warranty is about to expire, we suggest looking into investing in an extended warranty. By doing this, you can hit the road feeling confident you're protected against the cost of sudden breakdowns. Failing to do increases your chances of paying out-of-pocket for repairs, which usually require thousands to fix.
Average GMC Repair Costs
To give you a better idea of what you may pay for an average GMC repair, we have put together some of the most common costs.
| | |
| --- | --- |
| GMC Repair Part | Average Cost |
| A/C Compressor | $596-$767 |
| Window Motor | $185-$252 |
| Alternator | $335-$490 |
| Power Steering Pump | $277-$658 |
| Outer Tie Rod | $253-$362 |
| Shock Replacement | $1,241-$1,282 |
*prices derived from repairpal.com
GMC Warranty Benefits
With your GMC extended warranty, you will get features such as courtesy towing, roadside assistance, trip-interruption reimbursement, rental car service, and coverage for alternative transportation. These warranties are also fully transferable with the expectation of the Platinum Protection Plan owners who will have to pay a transfer fee of $75.
Shopping For An Extended GMC Warranty
One of the biggest problems people have when looking for an extended warranty is understanding all of the ins and outs of the policy. When talking to your provider, you should ask a few key questions to better understand what you are purchasing. Here are our top 4 questions to ask when shopping for an extended GMC warranty:
Are there any exclusions in my policy?
One of the most important questions that you should ask about your policy is if there are any exclusions. Exclusions will be any exceptions that your policy has which will determine what is and what isn't covered with your warranty.
Do extended warranties cover wear and tear?
Most extended warranties do not cover wear and tear. They cover defects in the manufacturing and workmanship of factory products. However, this is an excellent question to ask your provider.
What factors will void my extended warranty?
Lastly, you will want to ask what voids your extended warranty. Voiding your extended car warranty will mean you are no longer covered for repairs that would usually be paid by your warranty. 
More About GMC Warranties:
Knowing what problems, defects, and recalls your vehicle has can help you determine how much you may pay in repairs. This is a great way to weigh the pros and cons of an extended warranty as most warranties pay for themselves throughout the policy period. To give you a better idea of what recalls and problems your GMC has we have put together some great resources below.
General Recalls, Problems, and Defects: NHTSA-Safety Issues & Recalls
GMC Owner Reviews: Car Brands Ratings
GMC Automotive Recalls: https://my.gmc.com/recalls
Frequently Asked Questions: GMC's Extended Warranty Cost
Is My GMC's Engine Covered By An Extended Warranty?
Yes. Your GMC's engine is covered by the powertrain warranty offered by many different companies.
Will My Extended Warranty Cost Outweigh Average Repair Bills?
For most owners, an extended warranty will pay for itself throughout the policy period. This is cheap insurance for expensive items that could fail during your warranty period.
Does My GMC Extended Warranty Have Roadside Assistance?
Yes. GMC offers towing or roadside assistance for up to $150 per occurrence.
What Is The Best Extended Warranty For My GMC?
The best-extended warranty for your GMC depends on what type of coverage you need and what you can afford. By identifying what coverages you would like and how much you would like to spend, you can find the best extended warranty for your specific needs.
How Do I Get A Quote For An Extended Warranty?
Requesting a quote to buy Extended extended warranty coverage couldn't be any easier. Check out our reviews of the top companies in the business to find one that fits your needs.