For over a century, the Fiat® Brand has worked to improve the driver experience through accessible mobility. With Fiat cars, crossovers and sports cars, drivers can enjoy an iconic design with Italian appeal.
As a company that voices its commitment to remaining true to its core values and raising the bar in the automotive industry, how does the Fiat warranty coverage stand up against breakdowns and malfunctions?
What Does My Fiat Car Warranty Cover and for How Long Do I Have It?
Whether you buy a new or certified used vehicle, your factory warranty won't last forever, but you do receive initial protection for defects for a limited time.
Fiat's basic limited warranty provides coverage for four years or 50,000 miles—whichever comes first. The policy covers all parts and labor costs that an authorized Fiat dealer needs to repair defective parts caused by material, workmanship, or factory preparation errors. The warranty does exclude tires or any items you choose to add or change after leaving the dealership. Furthermore, only an authorized Fiat dealer can complete the warranty repairs or adjustments using new or remanufactured parts at no charge.
Specifically, the Fiat warranty includes two months or 12,000 miles of coverage for the following components:
Brakes
Wiper blades
Clutch discs
Wheel alignment
Wheel balancing
Windshields
Rear windows
Fiat's coverage plan also provides a corrosion warranty for sheet metal panels that have rusted from the inside out for 36 months with unlimited mileage, as well as the outer-body sheet metal panel for five years or unlimited miles. However, the terms can vary.
Fiat also covers the following for four years or 50,000 miles:
Air system controls
Electronic fuel injection system (including injectors)
Evaporative-emission canister and controls
Exhaust manifold
Exhaust Gas Recirculation (EGR) valve and control system
Exhaust pipes
Fuel cap and tank assembly, pump, and fuel lines
Ignition system
Intake manifold
On-board diagnostic-system components
Oxygen sensors
Positive Crankcase-Ventilation (PCV) valve or orifice
Secondary ignition wires
Spark plugs
Throttle body
Transmission Control Module (TCM)
Vacuum hoses, clamps, and fittings (including the tubing for these components)
Vacuum, temperature, altitude, speed, time-sensitive valves, sensors, and switches
Additionally, Fiat car warranty coverage includes the catalytic converter and powertrain control module for eight years or 80,000 miles, pending your vehicle has these parts. However, there are limitations, and the contract may only last for two years or 24,000 miles, depending on the circumstances.
If you need a jump-start, tow, gas or fuel delivery, or tire or lockout service, the Fiat basic limited warranty will give you road assistance to the nearest Fiat dealer. Still, there are restrictions. So read your agreement explicitly, including the fine print, and make sure you understand what your policy covers and excludes and prevent common misunderstandings.
Is your policy still active, but you're unhappy with the Fiat warranty coverage level and want extra perks? Think about investing in an extended breakdown protection plan—it may prove to be a practical choice to explore.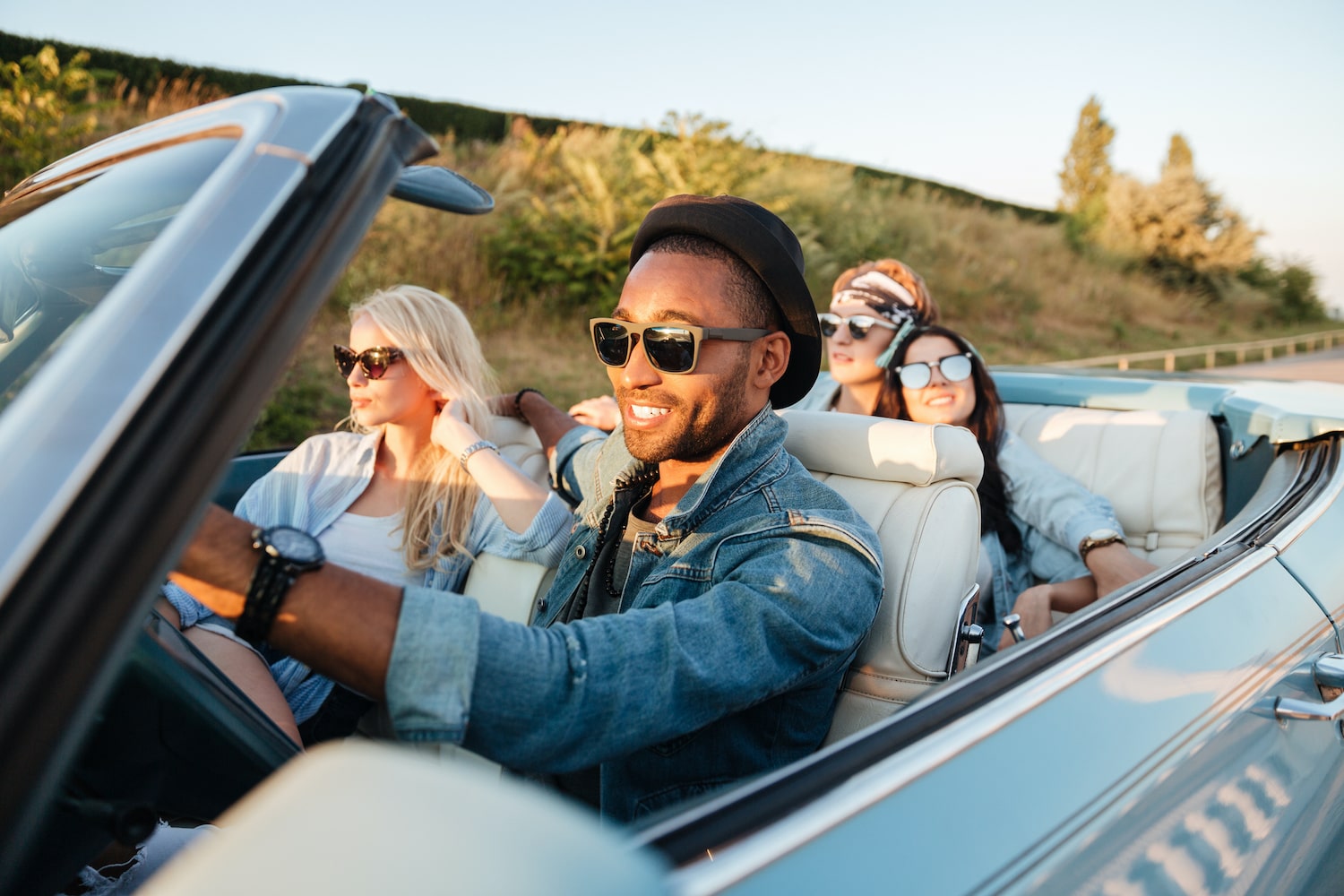 GET AN EXTENDED WARRANTY FOR YOUR CAR!
Want to protect yourself from pricey auto repairs?
Let us help you find the right extended car warranty company and coverage plan for your vehicle!
Get Pricing
Are There Exclusions to My Fiat Warranty?
As with any warranty, restrictions and conditions that invalidate your agreement are applicable. The key is to build your understanding beforehand by familiarizing yourself with your contract and asking questions to avoid these instances.
With that said, the Fiat warranty will not cover the following:
Corrosion due to an accident, misuse, or personal modification
Natural environmental damage from storms, rain, ocean spray, or tree sap
Damage or conditions caused by racing
Regular or scheduled maintenance like:
Lubrication
Engine tune-ups
Replacements for filters, coolants, spark plugs, bulbs, or fuse replacements (unless they are part of the cost from a covered repair)
Cleaning and polishing
Worn wiper blade replacements
Worn brake pad and linings, or clutch linings
Failing to maintain your vehicle can result in Fiat restricting your car's warranty, denying your coverage, or requiring approval before performing repairs. Always make sure you know what can void your Fiat car warranty before it's too late.
What Happens After My Fiat Warranty Expires? Can I Extend It?
Without vehicle protection, you are solely responsible for any maintenance your car needs throughout your ownership and according to RepairPal, annual maintenance for a Fiat vehicle costs $538 per year.
While properly maintaining your Fiat can help prolong the vehicle's life, breakdowns to more vital components can occur. Consider the following Fiat repairs and prices you might run into and the out-of-pocket costs you may have to pay without the help of your Fiat warranty:
| | | |
| --- | --- | --- |
| Fiat 500 | Camshaft Seal Replacement | $358 – $446 |
| Fiat 500L | Turbocharger Boost Sensor Replacement | $340 – $354 |
| Fiat 500X | Radiator Replacement | $533 – $598 |
| Fiat 500X | Purge Valve Replacement | $144 – $165 |
| Fiat 500X | Transmission Position Sensor Replacement | $514 – $620 |
| Fiat 124 | SpiderExhaust Manifold Gasket Replacement | $632 – $784 |
| Fiat 124 | SpiderHeater Hose Replacement | $252 – $284 |
If you don't have the resources to cover out-of-pocket repairs like the ones listed above, then your best bet is to secure an extended Fiat warranty from a reputable third-party provider or the manufacturer. Having one can help protect you from unplanned repair costs after your factory coverage ends for several years or up to a set mileage.
A third-party provider will likely offer budget-friendly pricing and payment plan options, along with the flexibility of choosing the mechanic you want to complete necessary repairs. Even better, you might be able to choose a plan with extra benefits like roadside assistance, car rentals, and lodging reimbursements.
Shopping For Extended Fiat Warranty Coverage
Before you sign off on a vehicle service contract (VSC) or an extended auto warranty, research all potential provider options, evaluate their policies, and read their reviews. Not every plan will give you the best coverage for your circumstances. Talk to the providers and ask for a free quote. Remember, several factors can impact the cost of your extended car warranty.
To determine who the market's top-rated providers are, check out our extended warranty provider reviews. You can start comparing coverage by reviewing our buying guide.
Replacement costs derived from RepairPal.com