As one of the "big three" automotive manufacturers, Chrysler houses many other large car brands under its umbrella. With Dodge, Jeep, and RAM all falling under the Chrysler company, it's no secret the car maker knows a thing or two about building quality vehicles. Chrysler offers a diverse lineup of vehicles—offering cars to SUVs. As with any car manufacturer, Chryslers experience their fair share of defects, problems, and recalls. To keep you, your car, and your wallet safe from expensive repairs, you can opt for a Chrysler extended warranty.
Investing in a Chrysler extended car warranty helps cover different components of your vehicle from defects in workmanship and manufacturing. Over the years, your vehicle is prone to more failures due to old age, even with the best maintenance. Stay covered and protected with a Chrysler extended warranty.
What Is Covered by Chrysler's Extended Warranty?
Chrysler offers their extended warranty through the famous Mopar warranty program. Mopar has two great levels of coverage, plus all of the great amenities you get from dealer-backed programs. This includes Chrysler-certified technicians, OEM Chrysler parts, rental car services, and many more perks.
Maximum Care
The Maximum Care warranty offers exclusionary coverage for those looking for total protection. This bumper-to-bumper coverage protects over 5,000 parts including mechanical components while also providing car rental allowance, roadside assistance, and trip interruption.
Added Care Plus
For those who are wanting a more affordable option, you can opt for the Added Care Plus plan. You're covered on over 800 major components including your powertrain, which can be the most expensive to repair. This plan also includes car rental allowance, towing, roadside assistance, and trip interruption.
How Much Does Chrysler's Extended Warranty Cost?
The cost of a Chrysler extended warranty varies depending on what you're looking for and your driving habits. Your warranty provider looks at different factors to determine your warranty cost. These factors include coverage level, the type of vehicle that you drive, whether or not your plan has a deductible, and any extra benefits that may come with your plan. Let's take a closer look at each factor to give you a better idea of what you may pay.
Coverage
Bumper-to-bumper extended warranty coverage costs significantly more than a basic powertrain warranty. Knowing what your budget is can help you determine the level of coverage that is right for you.
Type of Vehicle
The parts are much cheaper than more expensive and luxury vehicles and the time it takes a technician to repair the problem is usually much lower.
Deductible
A deductible is the amount you have to pay for a repair before your warranty pays for the rest. For example, if your deductible is $50 and your repair costs $800, you will have to pay $50 for the repair and your warranty will pay the additional $750.
Extra Benefits
Lastly, if the policy you are looking at has any standout benefits, you may have to pay extra. Most extended warranty companies are going to offer roadside assistance, trip interruption, and rental car services, but some services may cost a little extra depending on the company and policy.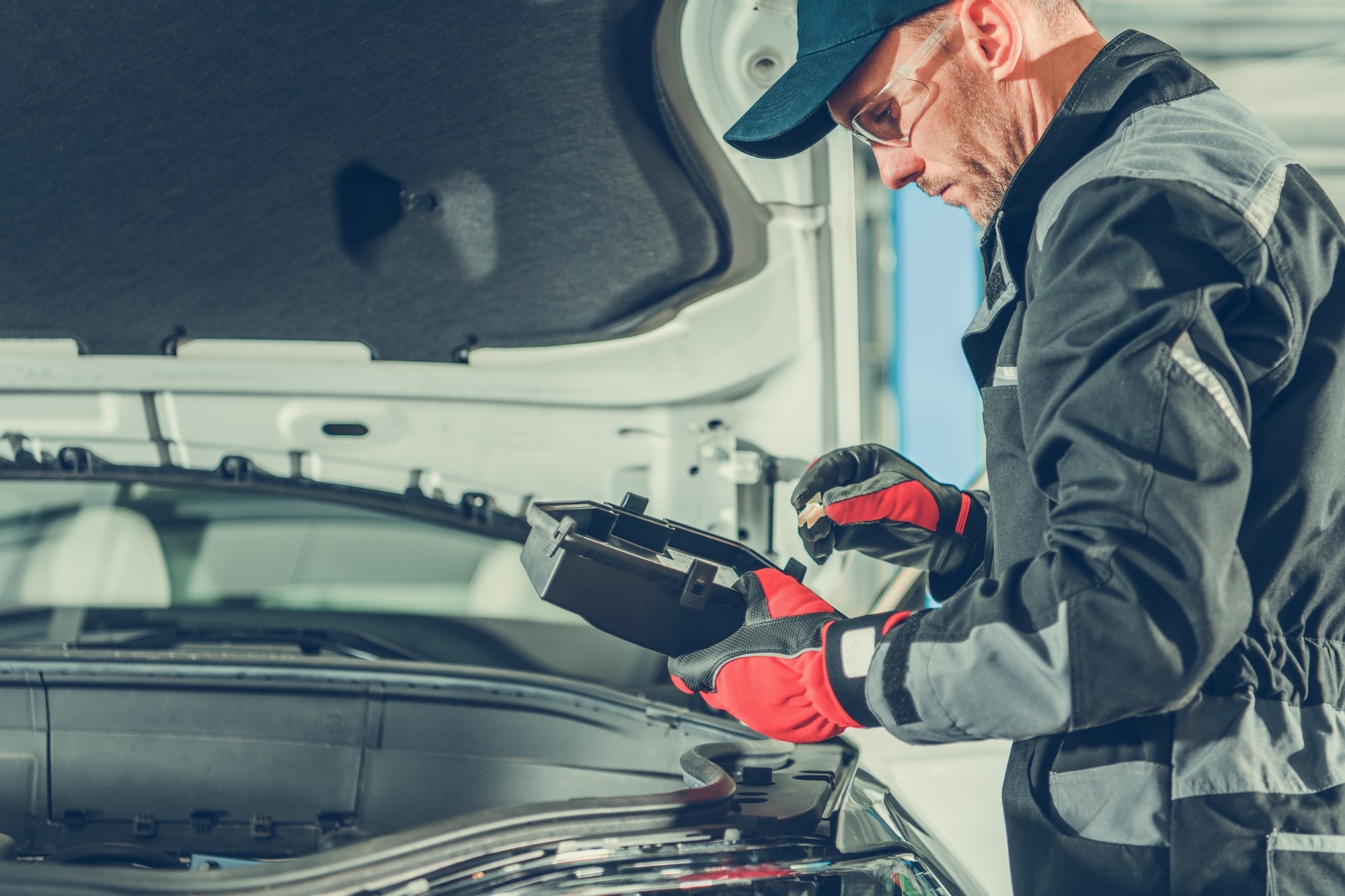 List of Top Extended Car Warranty Companies of 2022!
Has Your Chrysler Warranty Expired? Extend it Today!
Check out our top picks for Chrysler extended warranty programs.
View the List
What Is Covered Under Chrysler's Factory Warranty?
Chrysler offers four different warranties that protect your new vehicle for the first 3-8 years of ownership. 
3 Year / 36,000 Mile Bumper-To-Bumper Warranty—Chrysler's factory 3 year, 36,000 mile warranty is considered to be their standard bumper-to-bumper warranty. This warranty will cover just about every part on your Chrysler and pay for the repairs needed from defects in workmanship or materials.
5 Year / 60,000 Mile Powertrain Warranty—Chrysler's powertrain warranty provides 5 years or 60,000 miles of protection for your major powertrain components. This will include the engine, transmission, and drive-wheel systems.
8 Year / 80,000 Mile Emissions Warranty—Chrysler lasts up to 8 year, 80,000 miles and covers your catalytic converter and powertrain control module.
Anti Corrosion Warranty—The anti-corrosion warranty offers protection for repairs from sheet metal that rusts from the inside out. It will cover all panels for 3 years and outer panels for 5 years.
What Should I Do if My Chrysler Manufacturer's Warranty Has Expired?
An extended warranty helps keep your Chrysler covered from repairs due to defects and workmanship of factory components for years to come. You can choose between Chrysler extended warranties or third-party extended warranties. 
Average Chrysler Repair Costs
The main reason people purchase extended warranties for their Chrysler is to save money on repairs. Repairs can add up very quickly and not having an extended warranty may mean that you can't afford to repair your car at the time. Neglecting even the smallest repairs can compound into larger problems if left unrepaired. To give you an idea of how much the most popular Chrysler parts cost to be repaired, we have listed a few below.
| | |
| --- | --- |
| Chrysler Repair Part | Average Cost |
| A/C Compressor | $596-$664 |
| Window Motor | $221-$242 |
| Alternator | $723-$765 |
| Power Steering Pump | $320-$414 |
| Outer Tie Rod | $121-$139 |
| Shock Replacement | $496-$551 |
*prices derived from repairpal.com
More About Chrysler Warranties:
Chrysler makes great vehicles and their history shows it. However, they are not immune to recalls, problems, and defects that all car manufacturers suffer from. To help give you a better idea of what problems, recalls, and defects you can expect on your vehicle, we have listed a few resources for you to reference:
General Recalls, Problems, and Defects: NHTSA-Safety Issues & Recalls
Chrysler Owner Reviews: Car Brands Ratings
Chrysler Automotive Recalls: Chrysler Recalls
Frequently Asked Questions: Chrysler Factory Warranty
How Long Does a Standard Chrysler Factory Warranty Last?
The standard factory Chrysler warranty is going to last 3 years or 36,000 miles, whichever occurs first.
Is My Engine Covered Under a Chrysler Factory Warranty?
The engine in your Chrysler is covered for 5 years or 60,000 miles, whichever occurs first, under the powertrain warranty.
Is my Chrysler Warranty Transferable?
The 5-year powertrain warranty is transferable, but you will have to have a Chrysler dealership process this request.
What Is the Best Extended Warranty for My Chrysler?
The best extended warranty for your Chrysler may be different than the next Chrysler owner. You will need to take into consideration your budget, the coverage you want, and what perks you like to find out which plan is best for you.
Which Chrysler Vehicles Are Covered Under an Extended Warranty?
Most Chrysler vehicles are going to be covered under an extended warranty. You will need to check for any exclusions if you own a specialty Chrysler vehicle.
Frequently Asked Questions: Chrysler Extended Warranty
Where Can I Get My Chrysler Serviced for Repairs?
If you have a dealership-backed extended warranty, you will have to take your vehicle to a Chrysler dealership for the repairs. If you have a third-party policy, you will be able to take your Chrysler to just about any certified mechanic. 
What Do Other Extended Car Warranties Cover That Chrysler Warranties Do Not?
The biggest difference in coverage for third-party companies is that they will offer more coverage levels. This will give you more options on what you can have covered and at what price.
What Extended Warranty Covers the Most for the Best Price?
While exclusionary coverage policies are going to be the best investment, it may not be the best price for you. Your best bet is to shop around with third-party companies to find out what fits your budget and then compare the policies.
How Do I Get a Quote for an Extended Warranty?
Requesting a quote to buy Chrysler extended warranty coverage couldn't be any easier. Check out our reviews of the top companies in the business to find one that fits your needs.