Audi is known for its driver technology, high-grade interiors, and distinctive brand symbol. As a German automobile manufacturer and Volkswagen Group subsidiary, Audi's vehicles offer a great choice when you want a brand that fulfills your wish for luxury, innovation and design.
Audi's passion is to "push the very limits of innovation, sustainability, and electricity driving." However, as a producer of luxury vehicles, the price to fix an Audi is higher than most other cars, which is why having an extended warranty can help save you money when faced with costly repairs.
What Is Covered By an Audi New Vehicle Limited Warranty
As with many manufactures, your vehicle comes with what is known as a manufacturer's or factory warranty when you purchase it from a dealership. These types of vehicle protection plans help protect your vehicle from breakdowns and repair costs, typically for three years or 36,000 miles—whichever comes first.
When you purchase a new Audi, you're backed by an Audi New Vehicle Limited Warranty—a short and basic vehicle protection plan covering most vehicle parts for new cars, excluding typical wear and tear. Whether you buy a two-seat roadster, a midsize sedan, or a seven-seat SUV, Audi's plan guarantees four years or 50,000 miles—whichever comes first—of bumper-to-bumper coverage.
The plan also provides:
12-year limited coverage on corrosion perforation
24-hour roadside assistance for four years
Audi Accessories' limited warranty
If you aren't sure whether your warranty is still active, check with your dealership and give them your vehicle's VIN. They can find the original warranty information for you with this information.
Any mechanical failures and common repairs you face after the warranty period ends will be your responsibility. If your budget doesn't support these expenses, then having breakdown coverage may be a valuable investment and worth the Audi extended warranty cost.
What Do Audi Repairs Cost?
According to Consumer Reports, Audi vehicles rank "mid-pack" for reliability. However, it's essential to research the specific common repairs for your Audi's model and the average replacement costs you'll face without extended warranty coverage.
2018 Audi A4
The 2018 Audi A4, which sells between $27,444 – $45,447, was the top-ranked luxury small car by U.S. News and World Reports in 2018 for its stunning technology, beautiful cabin and array of standard features. The annual repair cost for an A4 is $739, which is about average for ownership costs while its maintenance and repair costs are higher than average for a small luxury vehicle.
Consider the following list of common replacements for a 2018 Audi A4 and what you can expect to pay without warranty coverage:
| | |
| --- | --- |
| Rack and Pinion | $2,722–$2,860 |
| AC Evaporator | $1,708–$1,935 |
| Camshaft | $1,661–$1,874 |
| Engine Oil Pan | $705–$804 |
| Alternator Voltage Regulator | $504–$580 |
| Air Conditioning Expansion Valve | $348–$399 |
| Windshield Washer Fluid Reservoir | $247–$273 |
| Valve Cover Gasket | $199–$239 |
2018 Audi Q5
The 2018 Audi Q5 is a smaller luxury SUV and a top seller for families, selling between $33,741 – $47,185. The Q5 offers 5-passenger seating, standard all-wheel drive, enhanced technology features, and automatic emergency braking for added safety. The annual maintenance cost of a 2018 Audi Q5 is $730, with average repair costs falling between $657 and $803.
Without an extended warranty, the average cost for a common 2018 Audi Q5 replacements are:
| | |
| --- | --- |
| Supercharger Assembly | $2,631–$2,703 |
| Fuel Tank | $2,493–$2,680 |
| Turbocharger Assembly | $2,236–$2,394 |
| Fuel Pump | $1,301–$1,344 |
| Engine Oil Cooler | $756–$872 |
| Air Bag Clockspring | $751–$777 |
| Wheel Hub Assembly | $689–$762 |
| Axle Shaft Seal | $516–$633 |
Derived from repairpal.com
Without extended warranty protection on a used car or certified pre-owned (CPO) model, you could be faced with a hefty repair bill when an unplanned maintenance issue occurs. Be proactive and take steps to tackle these concerns head-on by exploring your breakdown coverage options before it's too late.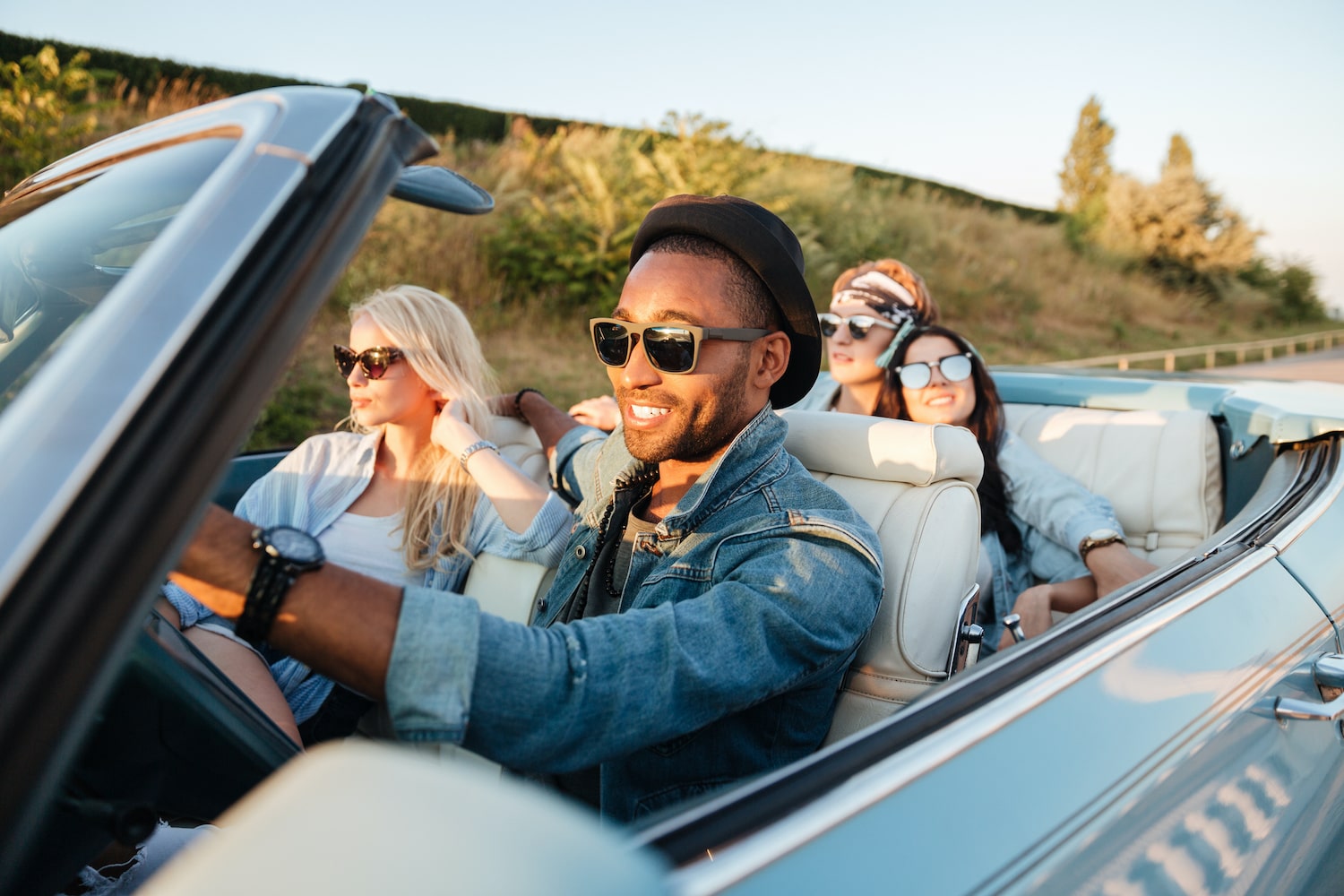 GET AN EXTENDED WARRANTY FOR YOUR CAR!
Want to protect yourself from pricey auto repairs?
Let us help you find the right extended car warranty company and coverage plan for your vehicle!
Get Pricing
Do I Need Car Insurance and a Car Warranty?
Simply put, yes. Car warranties and auto insurance policies are not the same as they offer two different types of vehicle coverage. Automobile insurance protects drivers from damage and personal injury following an auto collision or other hazards like fires or burglaries. Every state in the U. S. requires auto insurance except New Hampshire.
New car warranties and extended warranties (or vehicle service contracts) help cover the costs associated with common repairs, replacements, or other mechanical and electrical breakdowns. Both dealerships and independent third-party providers offer extended warranty policies to help pay for repairs when your car breaks down over time due to regular wear and tear.
When Should I Get Extended Vehicle Coverage?
The best time to buy an extended warranty is when your Audi's initial factory warranty nears its expiration date or when you buy a used car that is not certified pre-owned. Without the right plan in place, any maintenance your vehicle needs will be your responsibility, and some Audi repairs are pricey. Ultimately, the best extended warranty is the one that gives you coverage similar to what a factory warranty offers with extra perks like 24/7 roadside help, rental car services, and trip interruption reimbursements.
However, as with any contract agreement, always explore your options to find the best deal available for you. Additionally, be sure to review the terms carefully before you sign, as you might find that third-party providers offer more perks and lower rates.
Although you may not have any immediate repair concerns, remember that cars are more likely to need a repair the more they are used. Investing in an extended warranty could potentially save you thousands of dollars in future repair costs.
What Does an Audi Extended Warranty Cover?
Audi offers protection from unplanned repair costs beyond the factory warranty program. Depending on the age and mileage of your vehicle, you may qualify for parts and labor coverage for ten years or up to 120,000 miles—whichever comes first—with Audi's Pure Protection vehicle service plan.
You can pick from one of three coverage levels—Powertrain, Gold and Platinum. Regardless of the plan selected, you won't have to pay any extra fees on a covered repair after you meet your deductible.
The Platinum level covers all the mechanical parts of your vehicle—i.e., engine, transmission, drive axle, hybrid/electric, climate control, shocks, front suspension, rear suspension, fuel system, electrical system, steering, brakes, CV boots, navigation and audio. However, it does not include specific maintenance items like spark plugs, wiper blades, trim pieces, body panels and upholstery.
The Gold level includes all the Powertrain features and other coverage for your front and rear suspension, climate control, fuel, electrical, and certain other hybrids/electric components.
The Powertrain level only covers your vehicle's engine, transmission, transaxle or transfer case, drive axle(s), and certain hybrid/electric components.
When considering an extended warranty, it's important to remember that your dealership isn't the only extended warranty provider. You can also find affordable coverage through a third party who will likely present you with more than three coverage levels and affordable payment options. Whether you pick a plan from the dealership or a third party will depend on the coverage you need and the price you want to pay.
What Does an Audi Extended Warranty Cost?
Most warranty providers offer three or more levels of coverage, with policies often being more expensive through a dealership and for luxury vehicles, like Audis. Furthermore, a plan with minimal coverage will cost less than one that is more comprehensive.
Several factors can affect the overall Audi extended car warranty cost:
Your location and driving demands
Your vehicle's type
Your vehicle's age and mileage
Your current coverage
Your deductible rate
The cost of replacement parts
Extra benefits
Policy providers will review your information before presenting you with a quote. When presenting your information, remember to ask if they offer any discounts to try and negotiate a lower price. You can also request information about monthly payment plans and finance options.
On average, most extended warranty policyholders pay between $1,300-4,600, with plans for luxury vehicles such as an Audi costing more than an average vehicle. Additionally, deductible rates can vary with providers, so make sure your rate doesn't cost more than an actual repair you may need.
Determining which service contract is the best for you can be stressful when you don't know what to look for or which questions to ask. But with the necessary information and a reputable provider who understands your needs and interests, finding a valuable plan is possible and worth every penny.
Give yourself time to read the agreements and highlight anything you don't understand. Find out what each plan includes and omits. For more guidance as you research providers, check out our top picks for vehicle warranty programs, compare coverage plans and read our protection program reviews.