Focusing in a world filled with distractions can be challenging. It seems there's always something to steal our attention, be it job stress, illness, family troubles, or technology. But in certain situations, like driving on the road, there are proactive steps we can take to promote concentration and limit distractions.
Several states have taken action to encourage safe driving practices, including banning texting and hand-held cell phone use while driving. But despite legislative efforts to discourage texting while driving, cell phones can still be a distraction, even when the device is not in your hands.
According to the CDC, distracted driving happens "any time you take your eyes off the road, hands off the wheel, and mind off your primary task." Sadly, 3,142 people were killed in car crashes involving distracted drivers in the US in 2019.
So what can be done to ensure our eyes and attention stay on the road? One option is to use an app meant to prevent texting while driving. In fact, several free and paid phone apps are available to help ensure you and your loved ones maintain focus when behind the wheel.
Lifesaver App
Distracted driving poses a risk to all drivers. Still, novice drivers are particularly vulnerable to the temptations of texting or emailing while driving. If you're concerned about your teen's driving behaviors or want to improve your own, the free Lifesaver App can help.
Available to Android and iPhone users, Lifesaver runs silently, auto-detects driving, blocks phone use while on the road, and lets you receive hands-free calls. However, you can still access navigation and music if you set up the app before diving and use it with the locked phone passcode. Once in use, all other iPhone apps are deterred, and Android apps are blocked while the car is in motion unless you unlock the phone. The app even gives drivers iTunes rewards for safe driving.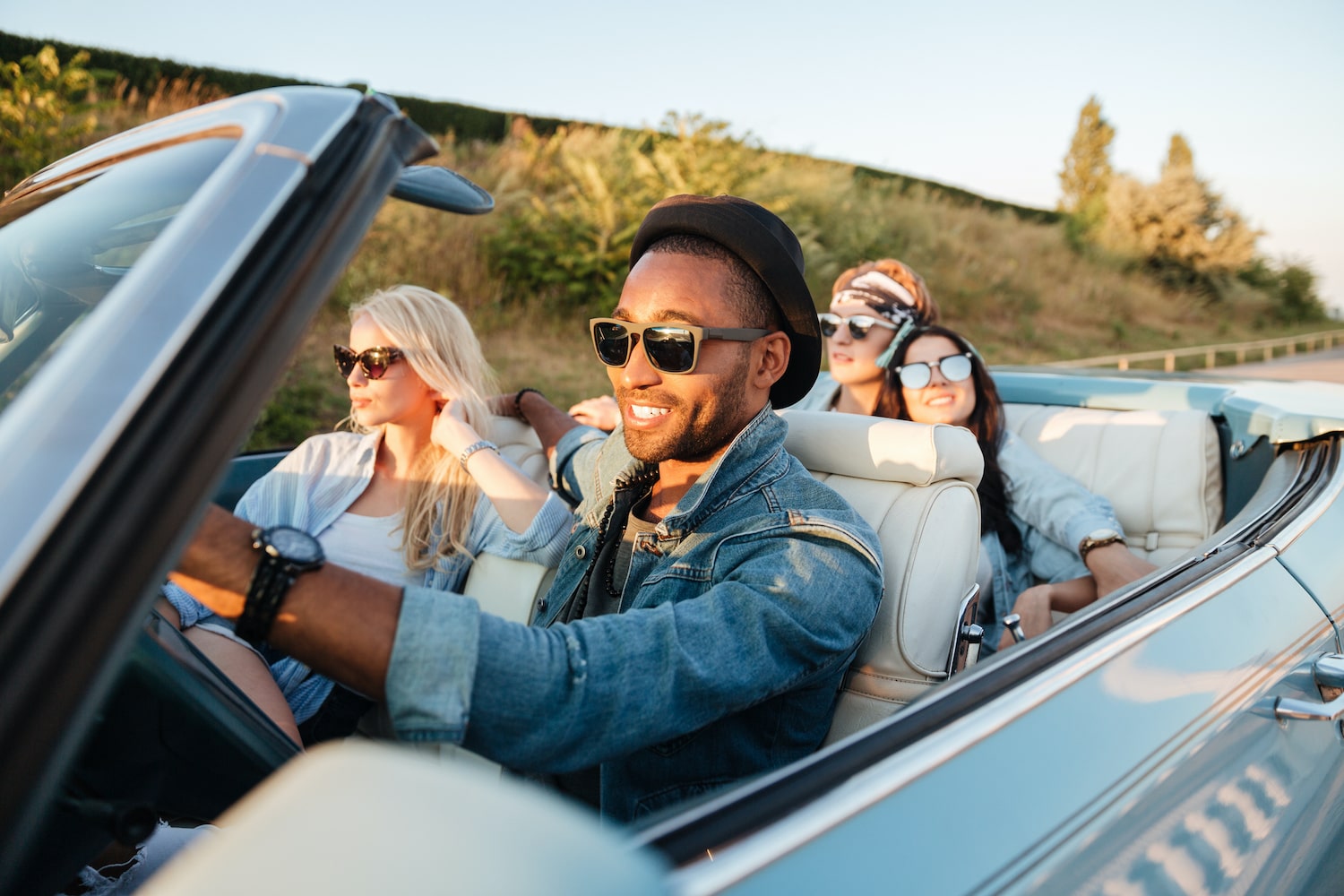 GET AN EXTENDED WARRANTY FOR YOUR CAR!
Want to protect yourself from pricey auto repairs?
Let us help you find the right extended car warranty company and coverage plan for your vehicle!
Get Pricing
DriveSafe.ly App
The DriveSafe.ly™ mobile app for Android is an excellent solution for interacting with your phone while keeping your eyes on the road. Through its One Tap operation and auto-on function, DriveSafe.ly reads your text (SMS) messages and emails aloud to you in real-time. You can even send a touch-less and customizable auto-response. DriveSafe.ly is also Bluetooth and radio transmitter compatible.
Drivemode App
Also available to Android users is Drivemode, which makes managing calls and texts while driving simple. Using the app's voice-enabled commands, you can reply to a message or text while still focusing on driving. You can also apply the "Do Not Disturb" mode to ignore calls or messages and set up text message auto-replies. Further, you can configure the app to automatically launch when you start driving.
Android Auto App
The developers of Android Auto have termed the app "a smart driving companion" that is designed to make app use easier while behind the wheel. Using Google Assistance, you can make or answer calls with a simple tap and set a custom "do not disturb" to avoid distractions. You can also access your contacts and send and receive messages through Google Assistant using messaging apps like SMS, Hangouts, WhatsApp, Skype, Telegram, and WeChat.
Stay Safe and Worry-Free With an Extended Car Warranty
One of the most significant distractions in life is stress, and many different things can cause it, including your car. But it is possible to reduce any anxiety you have concerning your vehicle's performance by taking steps to extend its lifespan.
Be proactive as a car owner by completing the following tasks:
Your investment in a solid extended warranty is a practical way to protect your vehicle and ease your nerves. Start exploring our protection program reviews to find an extended car warranty that meets your needs, fits your budget and offers extra perks. The most helpful plan will offer 24/7 roadside assistance, lockout support, car rental reimbursement, key fob replacement services. Contact one of our top-rated providers to speak with a qualified representative and request your free quote today.